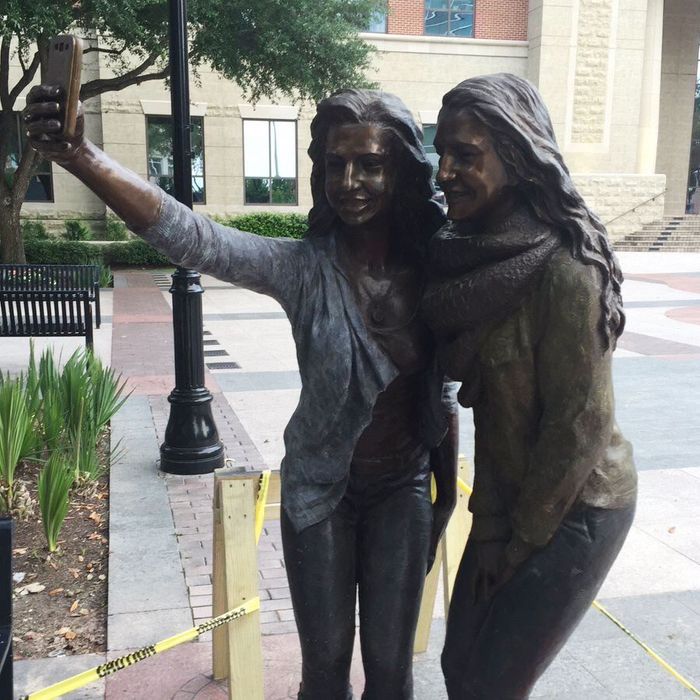 Looking good, ladies.
Photo: alexisburrmann/Twitter
If you thought getting one of your selfies printed on a coffee mug was a bold move, think again. Sugar Land, Texas, has erected a statue of two women taking a selfie outside its City Hall. The $35,500 bronze sculpture was created as a representation of "activities that occur in the [town] square."
Residents have expressed mixed reactions to the installation.
However, those opposed to the statue can rest assured that tax dollars were not used for its creation. A Sugar Land resident provided funds to create and install several statues, including the much more sophisticated and refined option of a young man in a newsboy cap and sunglasses playing acoustic guitar.
And to any naysayers: At least Sugar Land has more statues of women than all of Central Park.