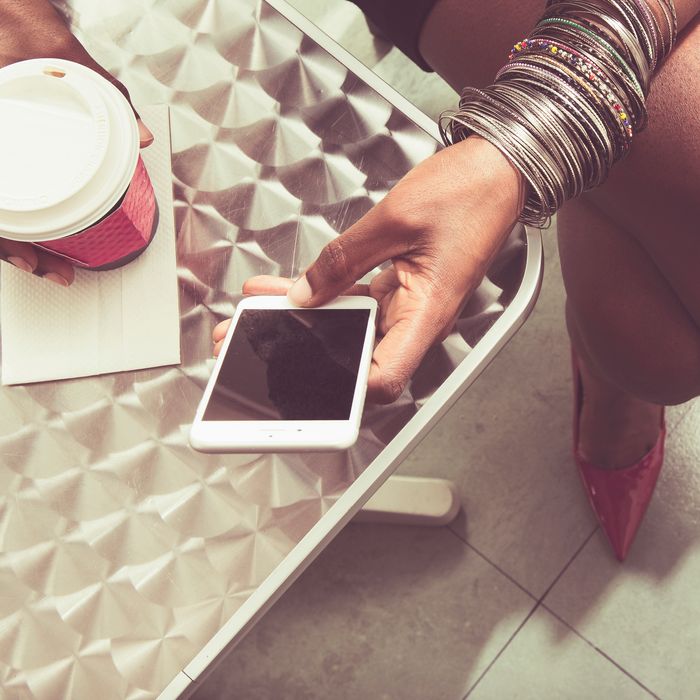 Photo: Jose Luis Pelaez Inc/Blend Images/Getty Images
With the massive uptick in online dating over the past few years comes a massive uptick of men being terrible online. Hardly a week goes by without a woman posting a bonkers rant by a man who felt he'd been wronged by something completely innocuous. It's so widespread that there's even an extremely active Instagram account, Bye Felipe, that collects all the rude comments, fat-shaming, and unwarranted dick pics in one handy place.
But the dating app Bumble took it a step further today by writing an open letter to one of its abusive users, Connor, who allegedly sent the following messages to a user named Ashley. The gist of it is that she asks him what he does for work — as one does when getting to know someone — and he spirals into a rant about "gold-digging whores" and "neo-liberal, Beyonce, feminist cancer." It ends with him writing, "Go take your $40,000/ account manager job elsewhere. My $300,000 job and Notre Dame finance degree has no use for you." (Note to Connor: Did nobody teach you what "neo-liberal" means during your time at Notre Dame? And you're a finance bro, too. For shame.)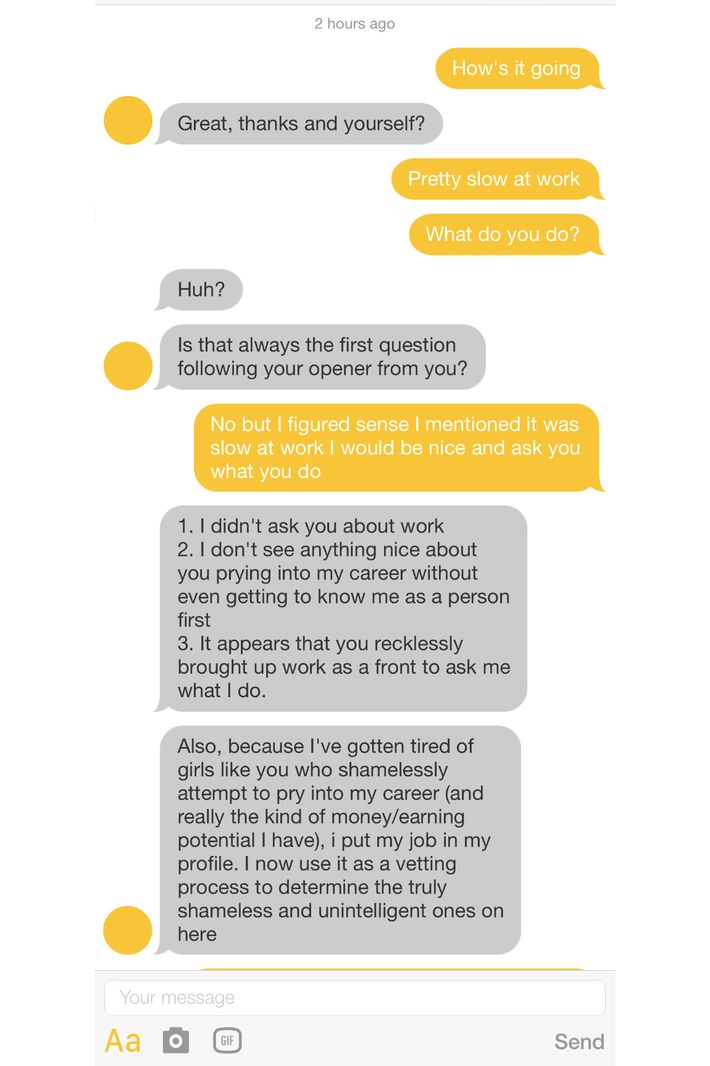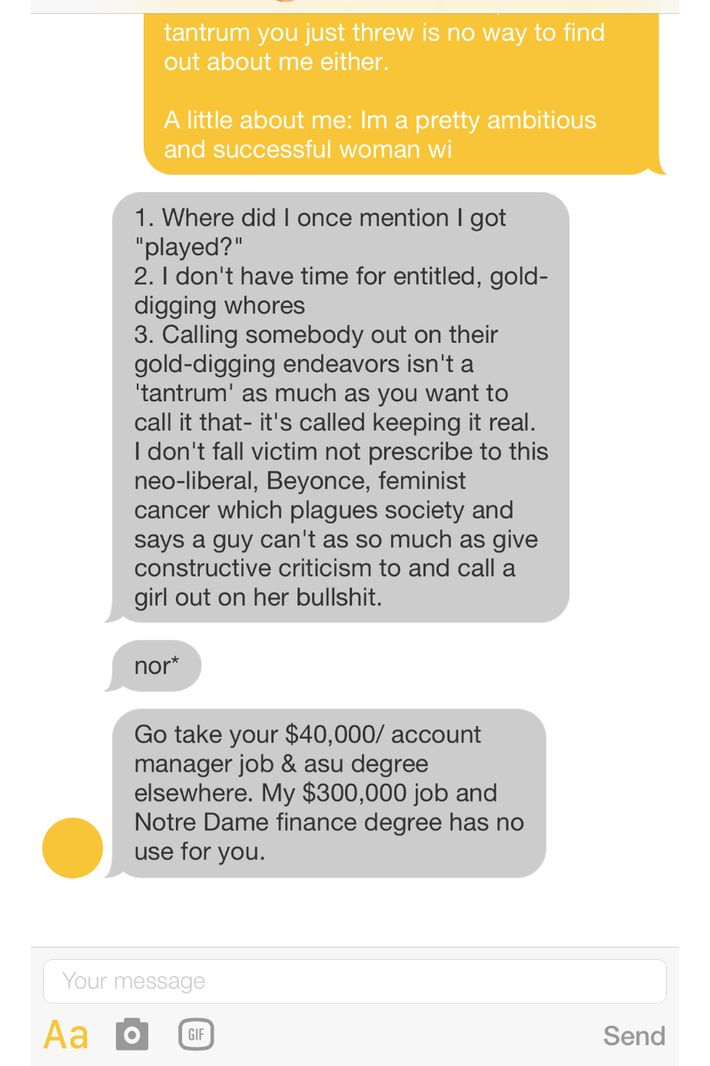 In Bumble's response, they write: "We are going to expand our reach and make sure that women everywhere receive the message that they are just as empowered in their personal lives as they are in the workplace. We are going to continue to build a world that makes small-minded, misogynist boys like you feel outdated." They also blocked Connor from using the app.
The app — which is similar to Tinder in its interface but requires women to send the first message to their matches — was started by Whitney Wolfe, a Tinder co-founder who left that company after alleged sexual harassment by her male co-founder. So it's no surprise that Bumble is the first app to take such a vocal stand against the men who use dating apps to routinely abuse women online.
It was also a smart business move on their part: By publishing this letter, Bumble further solidified its place among a sea of competitors as the most female-friendly dating app out there.