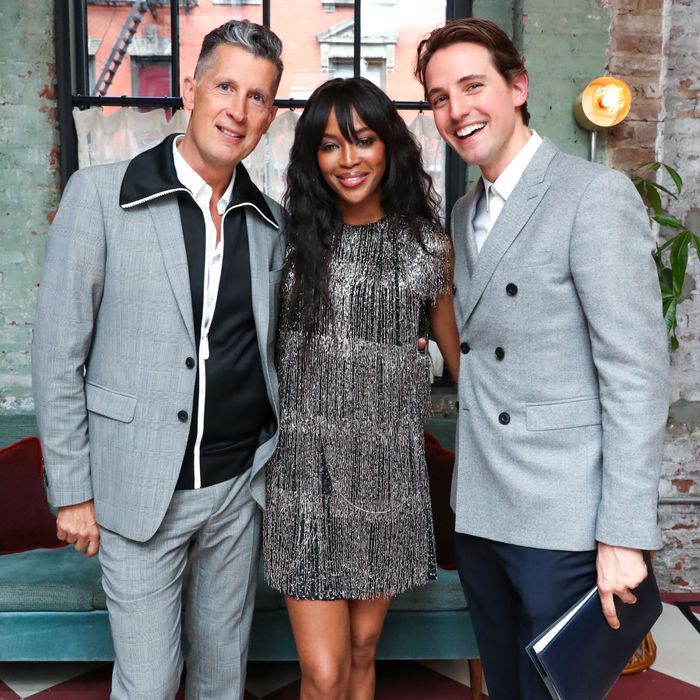 Stefano Tonchi, Naomi Campbell, and Alexander Gilkes.
Photo: Neil Rasmus/BFA.com
W's Stefano Tonchi hosted Paddle8's fifth-anniversary celebration on Tuesday, and, he told the Cut, he was also celebrating five years at the helm of the large-format magazine. Immersed in the art world — Tonchi's husband is gallerist David Maupin — he's excited about W's upcoming art issue, the tenth. Past art-issue covers have paired George Clooney with Yayoi Kusama, and Kim Kardashian with Barbara Kruger. "I think the art collaboration has always been the most exciting, because there is a lot of production, and working with artists is always something that is very special," Tonchi said.
The party was the first in the new Lower East Side Soho House on Ludlow, in a large second-floor space done up like a mid-century hunting lodge, complete with a 1940s-style kitchen, checkered floor, and sofas scattered around.
Tonchi was wearing Burberry, as was Paddle8 founder Alexander Gilkes; the British fashion house co-hosted the soiree, and company reps placed jars of British candies around the room, a tradition at all Burberry parties, they explained. Cadbury Buttons, anyone?
Art world figures like Katherine Bernhardt, Marianne Boesky, Christophe de Menil, Sophie Elgort and publishers Alexandre and Prosper Assouline mingled with Indre Rockefeller, Princess Maria-Olympia of Greece and Denmark, restaurateur Phil Winser, Stavros Niarchos, and designer Misha Nonoo, who is Gilkes's wife.
Naomi Campbell and Edward Enninful stopped into the party briefly — they had to rush off to make it to Beyoncé's concert at Citi Field.
Some guests chatted about their money-is-no-object fine-art dream acquisitions. "My dream, dream acquisition would probably be a Twombly chalkboard," said Gilkes. "I've been fortunate to see one or two in a private context, and I think it's just sort of quintessentially brilliant, timeless, modern."
Peter Brant Jr., whose family has an art foundation, would go for something "really sexy" and cubist, "like a Mondrian, or a cubist Picasso; just something so rare." Model Maria Borges's dream piece would be anything by Basquiat, and fellow cat-walker Lexi Boling thinks owning anything by Warhol would be amazing.
"I think my dream piece would be an actual dream," artist Cleo Wade said. We pointed out that one cannot buy a dream. "Isn't that exactly why you'd want one?" she laughed? "It would definitely be a concept piece."
Will Cotton would snap up a Gil Elvgren pinup painting. "He's just so good with paint. And it's one of those things where he's overlooked as a painter, because he's an illustrator, technically," Cotton said. "But his work is just so beautifully done, like the way he paints an arm or a breast is just pure poetry."
"I'm building a house in Marfa, Texas, right now, and I've got acres and acres and acres of empty, empty land, and I'd want something big, like a Richard Serra," said Douglas Friedman. "The house is almost done, I'm in the home stretch, so wish me luck," he said. "And I hope Richard Serra reads this. He can lease the land from me."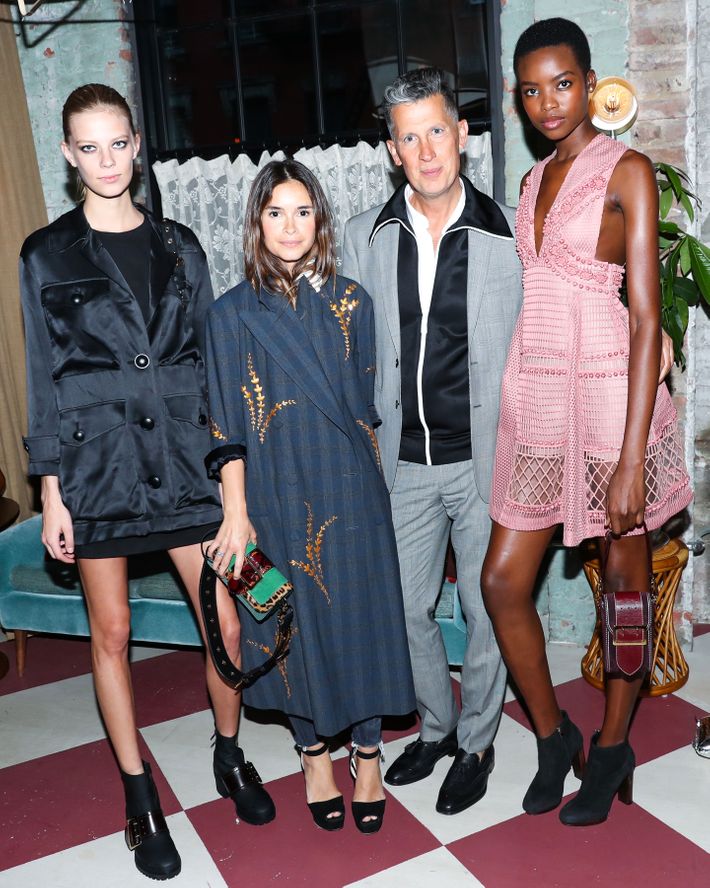 Lexi Boling, Miroslava Duma, Stefano Tonchi, Maria Borges
All wearing Burberry.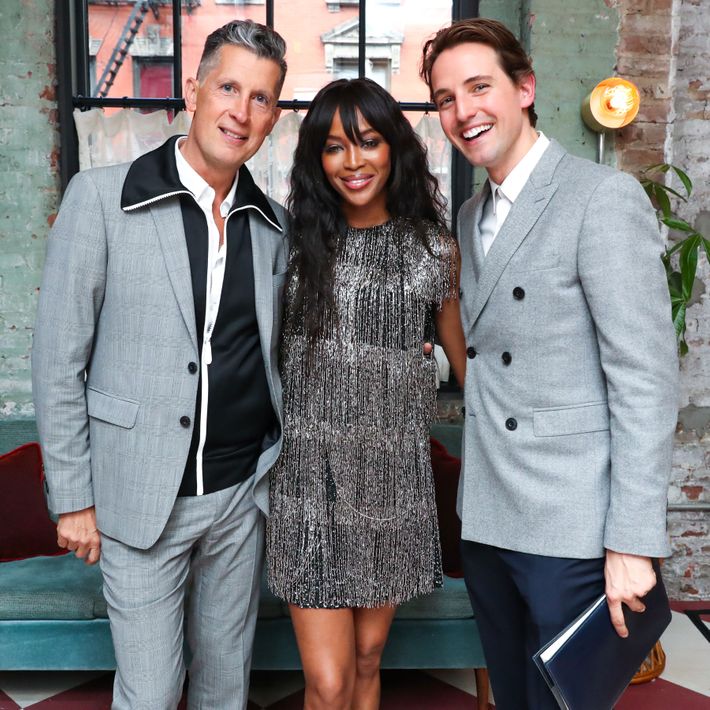 Stefano Tonchi, Naomi Campbell, Alexander Gilkes
All wearing Burberry.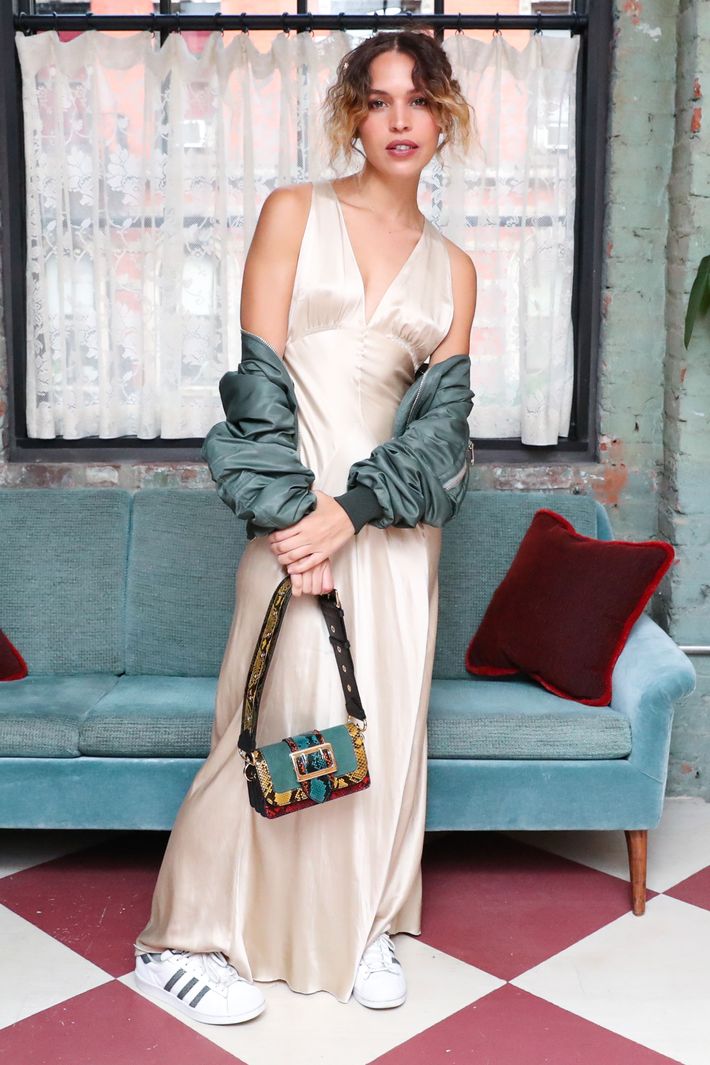 Cleo Wade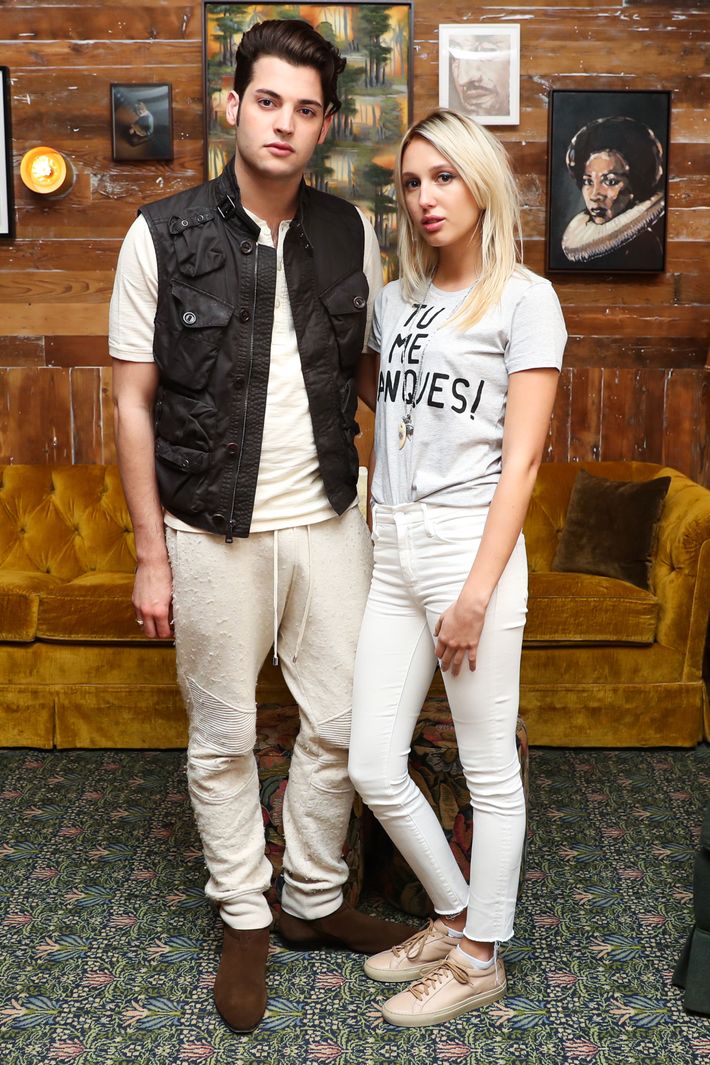 Peter Brant, Jr., Princess Maria-Olympia of Greece and Denmark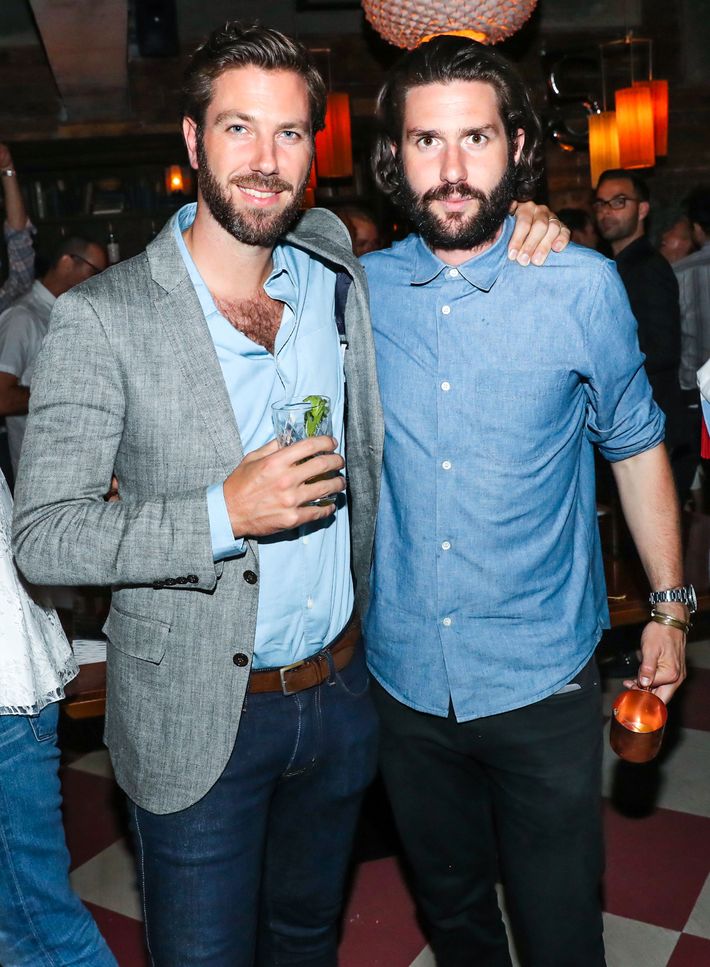 Lukas Derksen, Phil Winser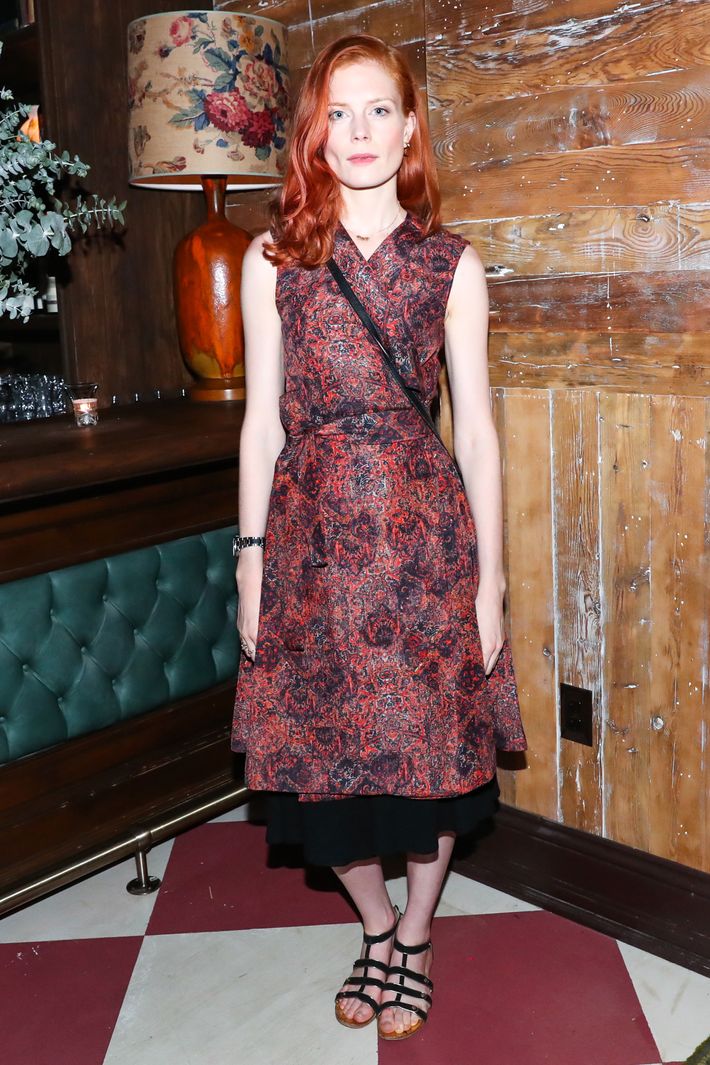 Jessica Joffe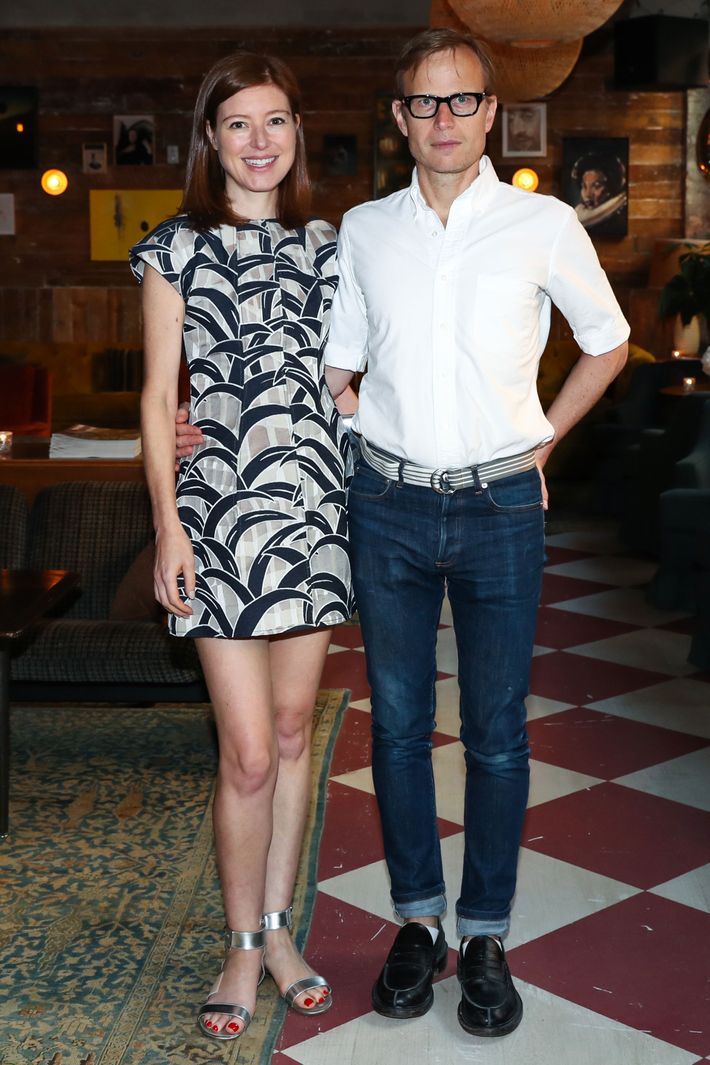 Rose Dergan, Will Cotton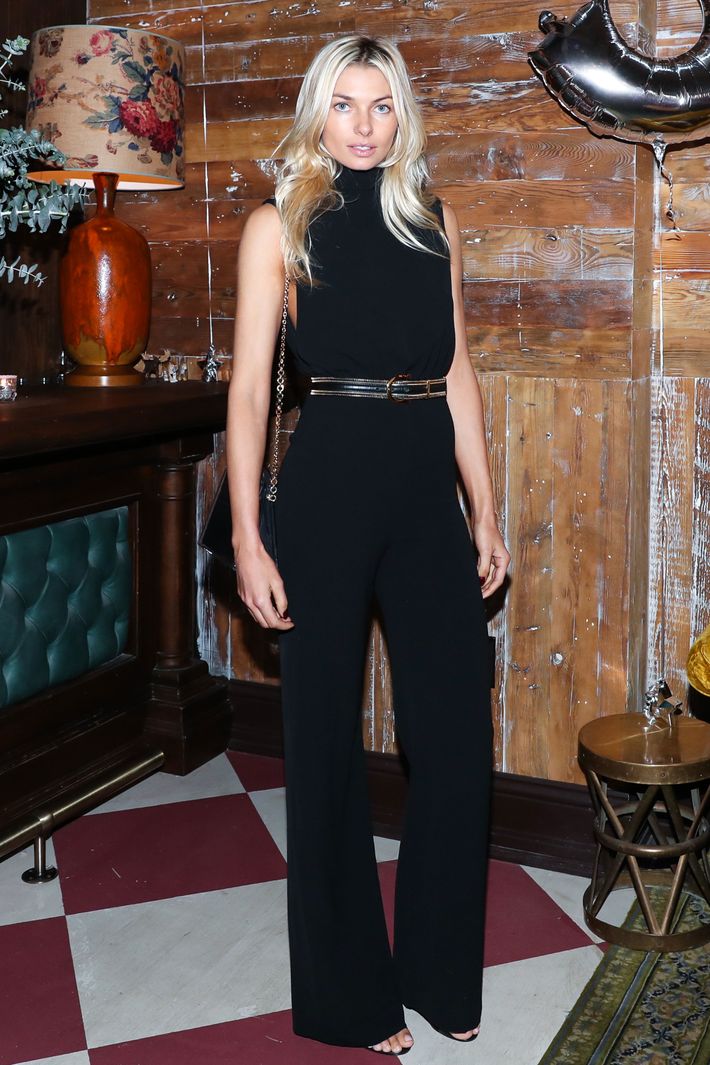 Jessica Hart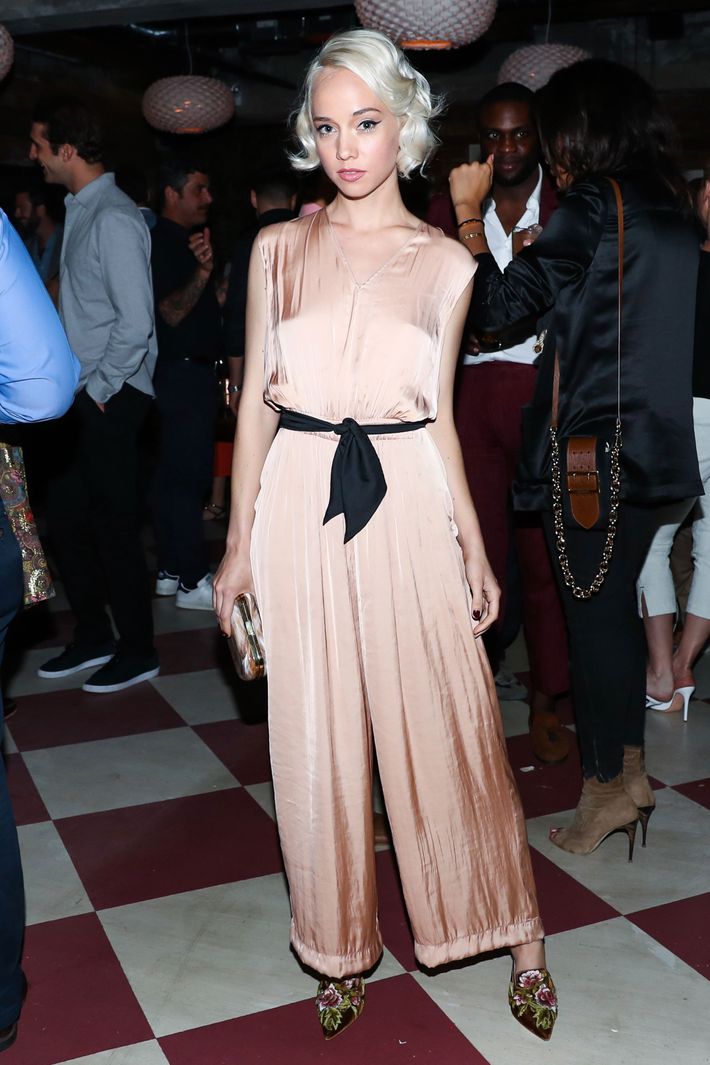 Margot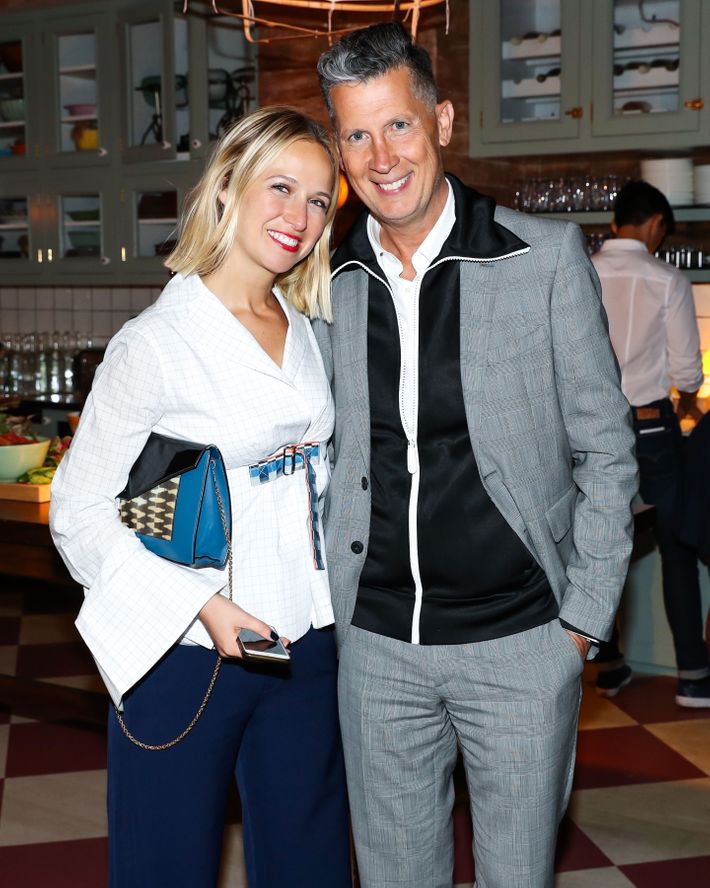 Misha Nonoo, Stefano Tonchi
Wearing Burberry.