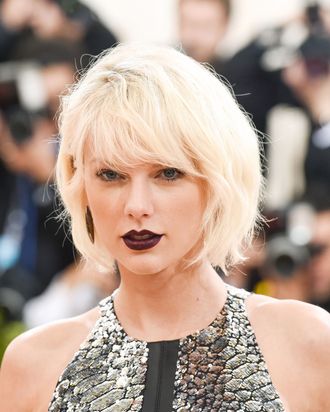 Photo: Billy Farrell/BFA.com
A Chinese retailer has taken Taylor Swift's declaration that her relationships are "gonna be forever" or "gonna go down in flames" very literally and has started to offer Taylor Swift Relationship Insurance.
Sellers on e-commerce website Taobao are promoting pseudo-insurance plans that promise to pay buyers back double their investment in the case that new couple Taylor Swift and Tom Hiddleston break up. If you're thinking this is a mean-spirited dig at Swift's pretty standard habit of falling in and out of relationships, rest assured that the site has offered similar insurance plans in the past for other celebrity couples, like Katy Perry and Orlando Bloom.
In the event that Hiddleswift do break up, I hope Taobao follows through with payment before people start screaming that they were "told by TaylorCare."