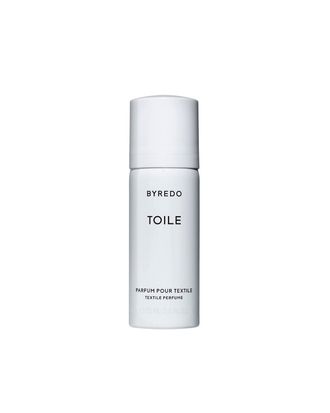 Byredo's Toile fresh laundry perfume.
Photo: Byredo
No matter how many complicated perfumes I smell that are inspired by fancy moon love stories or Italian villas, my favorite fragrance remains fresh laundry. Call me basic (I prefer simple), but the non-exotic scent of a working laundromat is what I hope nondenominational heaven smells like.
Byredo founder Ben Gorham apparently agrees — or at least accepts that there are other simple scent lovers like me out there. The brand's new scent is a white musk fragrance that evokes fresh laundry drying in the sun. Technically, it's a linen scent or textile spray — like Febreze, a perfume for your clothes. But it smells much better than Febreze, Tide, or any laundry detergent you'd find in a Target aisle. It may not be a surprising scent, but it's one I'll be spraying all over my clothes and body this summer.