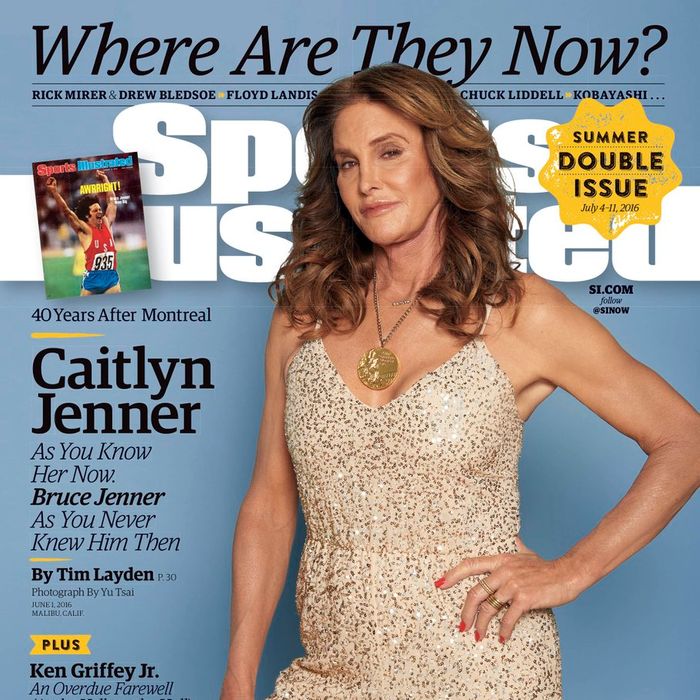 Except we know where she is now.
Caitlyn Jenner is this week's Sports Illustrated cover subject, and although the magazine profiled Keelin Godsey — a transgender hammer throw champion — back in 2012, Jenner appears to be the first transgender athlete to make the cover. In her interview, Jenner reflects on the Olympic gold medal she won back in 1976 for the decathlon and says that she keeps it — bless her — in her nail drawer.
Just one question: What's up with the Cambria Bold font?