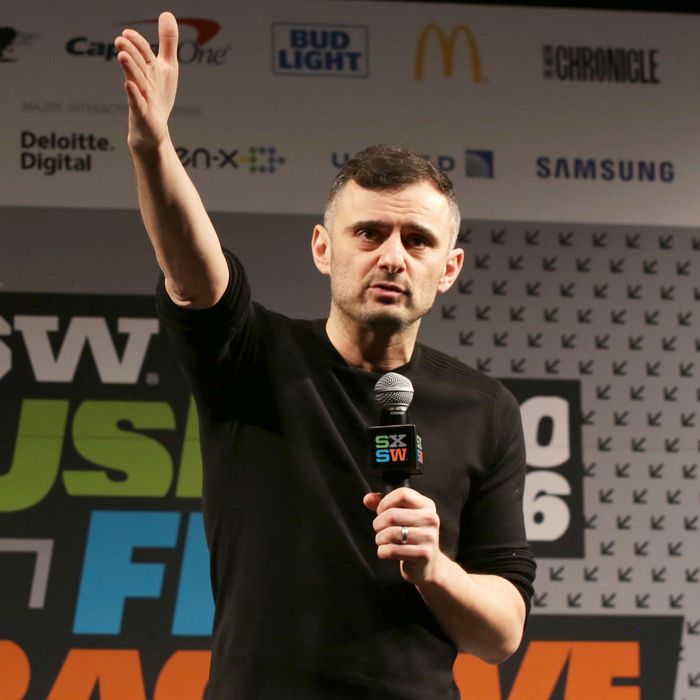 Gary Vaynerchuk.
Photo: Sandra Dahdah/Getty Images
Cannes Lions, the "international festival of creativity" (advertising), is well under way in France, and one event, the Wednesday Party, sponsored by VaynerMedia and Thrillist Media Group, is drawing ire. And based on the party invite, it's not hard to see why. Adweek reports that a female agency executive initially received it; she forwarded it to Cindy Gallop, a former advertising executive who advocates for more women in the field.
The email read, "Thank you for your interest in attending!! Please be aware that this specific list is for attractive females and models only (emphasis theirs)." The sender also included a section that instructed "ladies" to "send us recent unretouched photos and or your Instagram/Facebook links for you and each of your additional female guest. Once we have reviewed, we will send you specific entry details."
Gallop posted it to Twitter, admonishing the sponsors.
Gary Vaynerchuk, founder and CEO of VaynerMedia, responded with a dramatic video apology on Twitter, insisting he was "mortified."
Meanwhile, Thrillist founder Ben Lerer blew it off as "promoter spam."
It turns out the email was sent by events company iGetIn, which Vaynerchuk says he did not hire. And while bouncers have been standing behind velvet rope admitting people by similar standards for millennia, it does sound way grosser when you spell it all out.