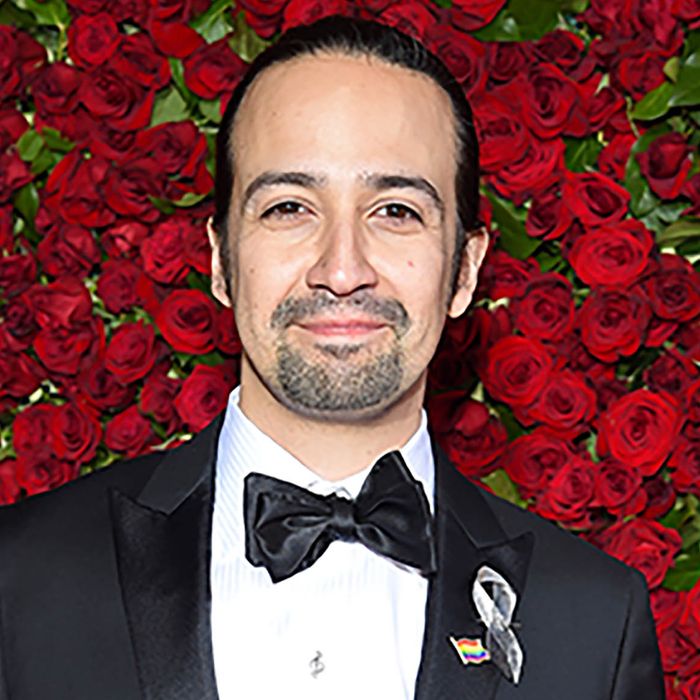 Photo: Larry Busacca/Getty Images
If you looked closely at the glammed-up celebrities and talent who walked the red carpet at the 2016 Tony Awards, you might have noticed a small, translucent silver ribbon pinned to many a gown and tuxedo lapel.
The ribbon was one of the many ways that celebrities and presenters at the Tonys showed their support for victims of the mass shooting that occurred over the weekend in Orlando.
News of the mass shooting — the worst in the nation's history, with at least 50 dead — was still fresh on Sunday morning, the same day as the scheduled 2016 Tony Awards. But it didn't take long before organizers of the awards show announced that the night's program was dedicated to those affected by the shooting.

And that's why William Ivey Long, a veteran Broadway costume designer and Tony winner, designed the silver ribbons. It was a simple way for attendees to show solidarity with the victims of the shooting.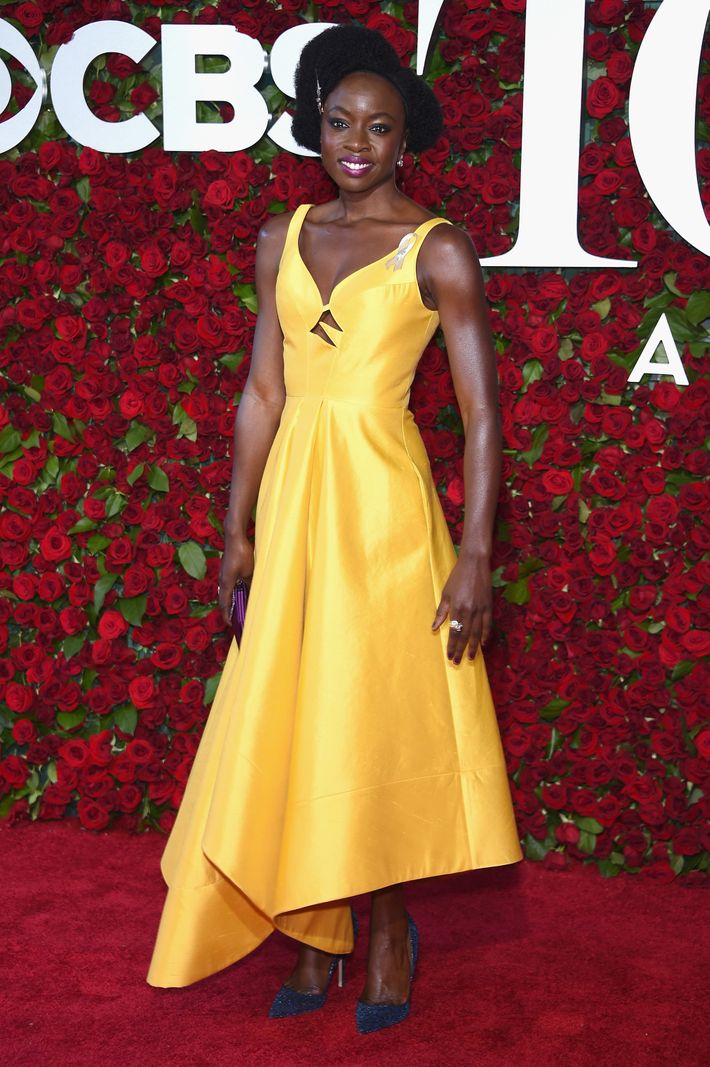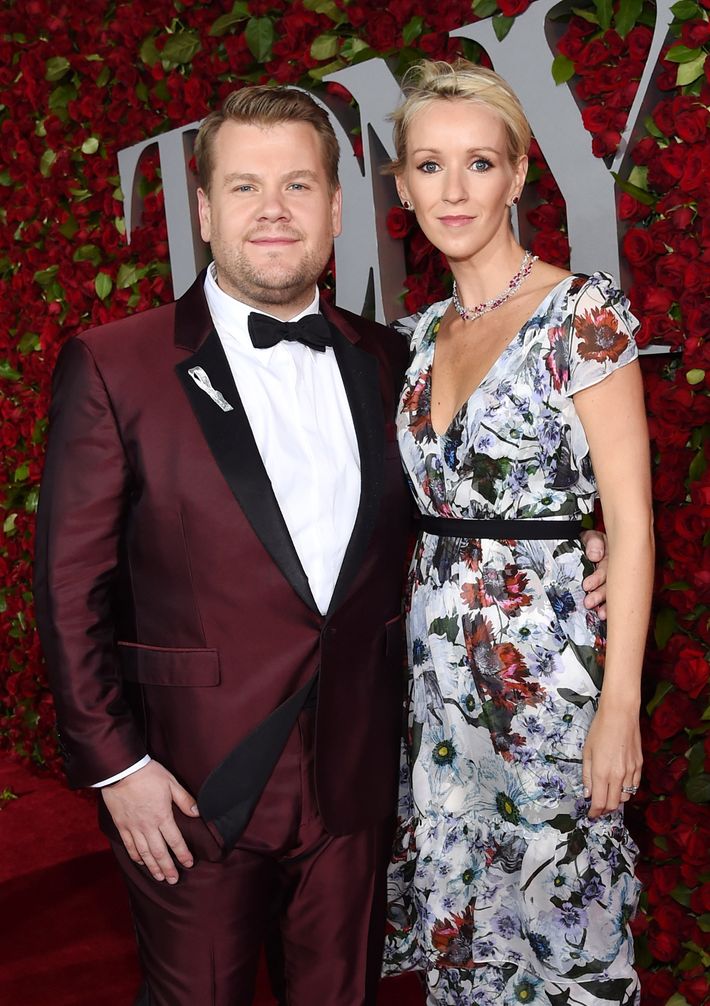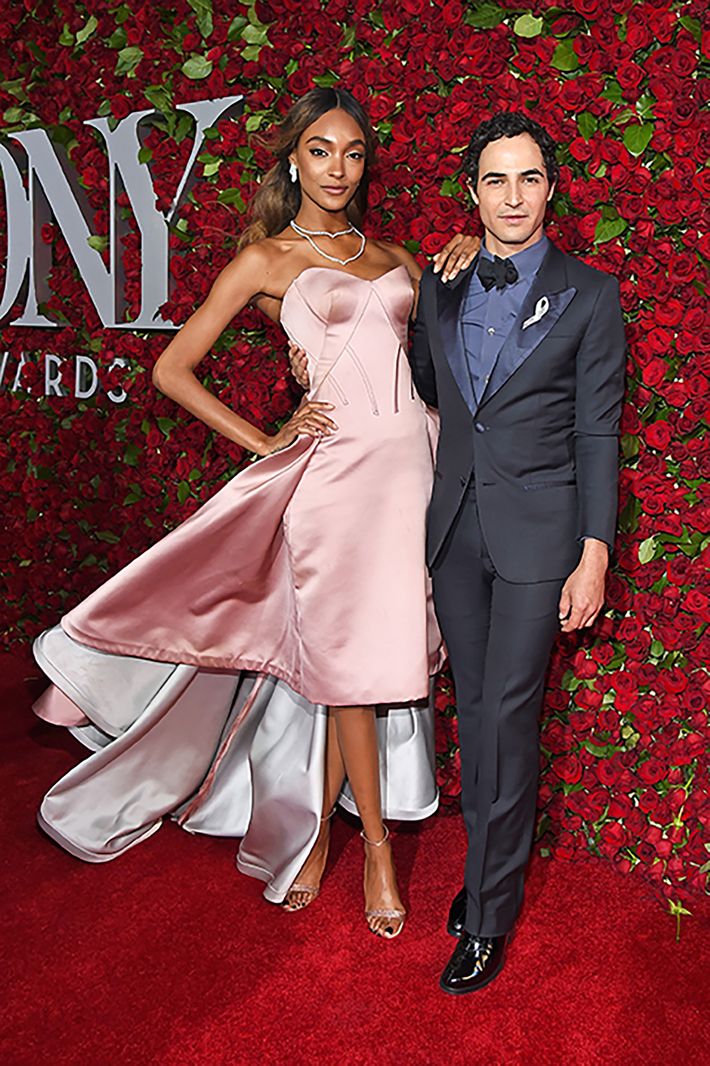 He added that staff members had worked on the ribbons in the basement and were continuing to make them even as showtime neared. James Corden, the evening's host, also sported the silver ribbon, as did Cate Blanchett, Diane Lane, Danai Gurira, and many others in attendance.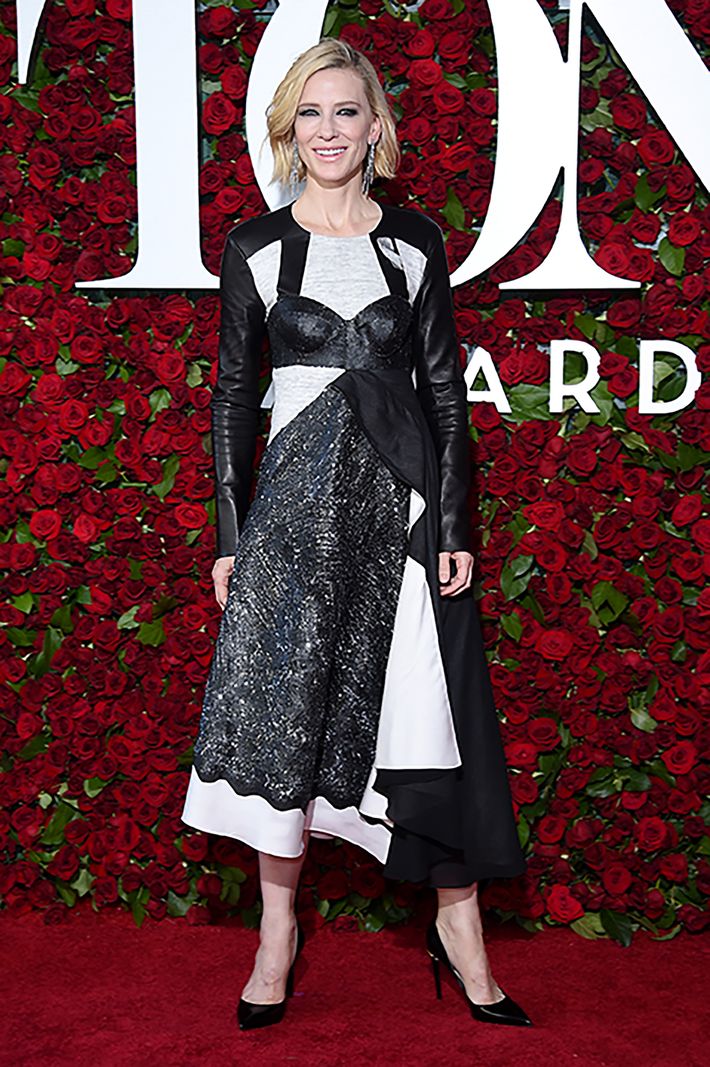 But some celebrities came prepared with their own pins. A few guests, for instance, wore orange pins for gun-violence awareness, USA Today reported.
And one of the night's biggest stars, Lin-Manuel Miranda, the creator of Hamilton, arrived with his own pin: a rainbow flag, an icon of the LGBT community.
But Miranda went further in his support of victims. During his acceptance speech for Best Original Score, he told guests and viewers (via a sonnet!) that "senseless acts of tragedy remind us that nothing here is promised, not one day."
And lest we forget, he added with emphasis, "Love is love is love is love is love. It cannot be killed or swept aside."
Bravo, Miranda. Bravo.