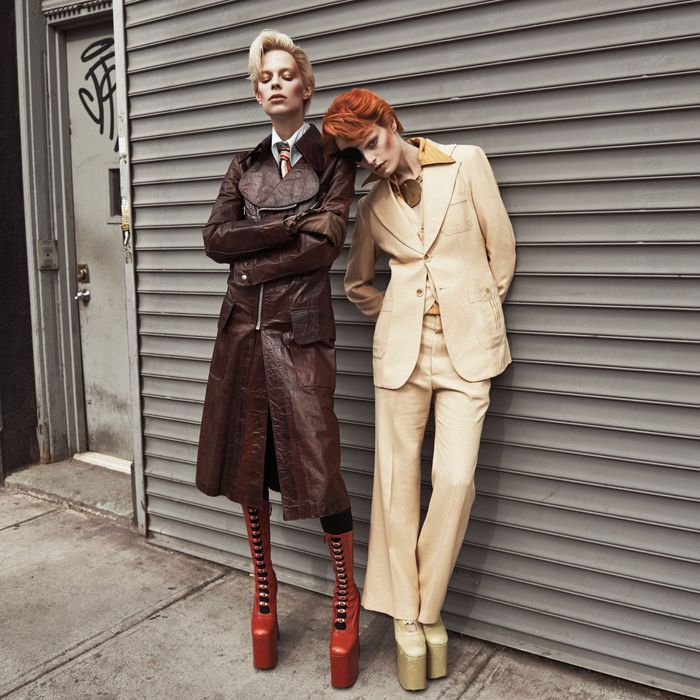 Models as David Bowie.
Photo: Lachlan Bailey
The CFDAs — you know, the fashion-awards ceremony Rihanna once wore a naked dress to — are on Monday. While Joel McHale will be doing some "gentle ribbing" of the attendees, the glossy journal serving as the night's program will showcase the honorees at their best. The world's most fashionable playbill goes all-out in serving as a collaboration between some of the best photographers, stylists, designers, and models in the business, including Norma Kamali, Donna Karan, and Lachlan Bailey. It runs around 150 pages long.
This year's photographs feature perfectly coiffed David Bowie impersonators, editor Imran Amed lounging in bed with a model, and Donna Karan indistinguishably embedded among her chic, black designs. Click ahead to see the studios, records, and messy hotel rooms.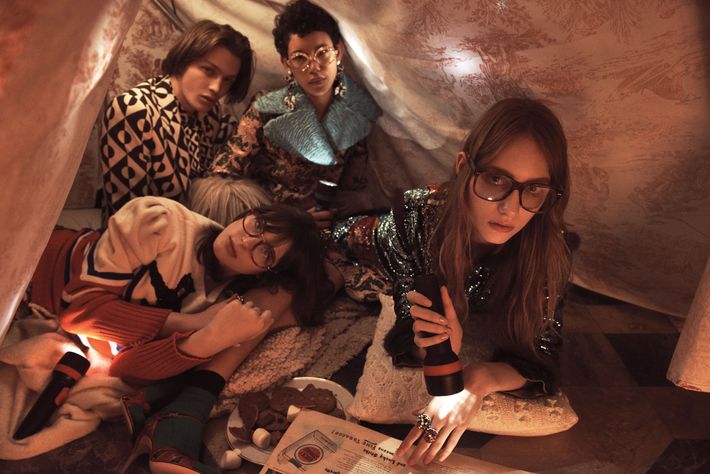 Alessandro Michele for Gucci.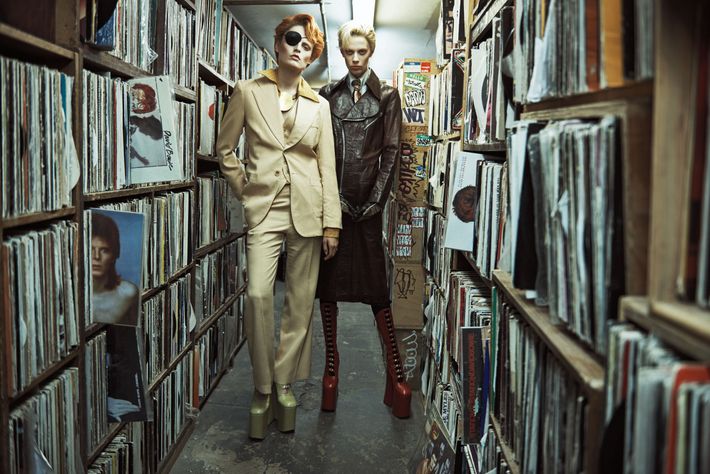 David Bowie tribute.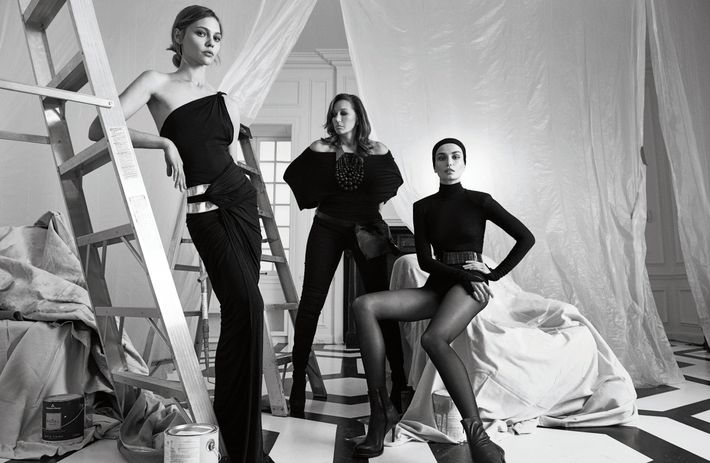 Donna Karan.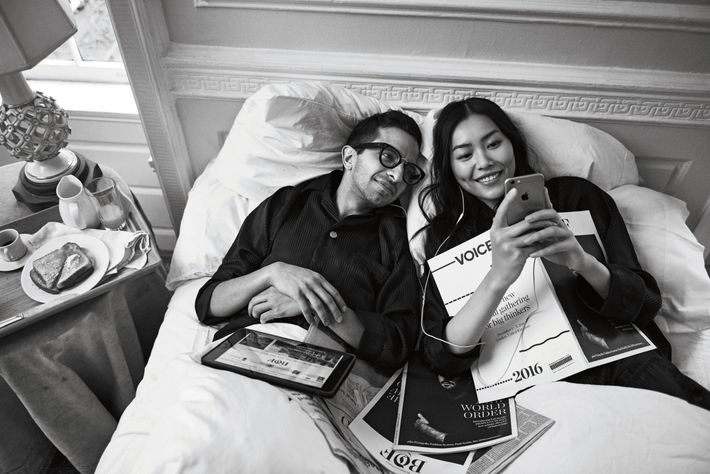 Imran Amed.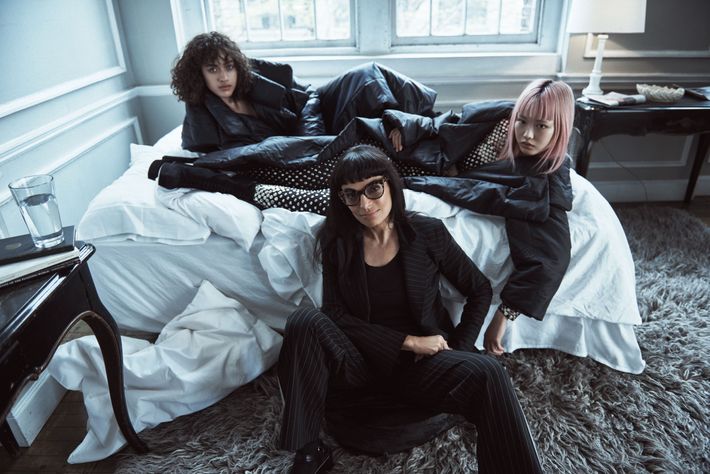 Norma Kamali.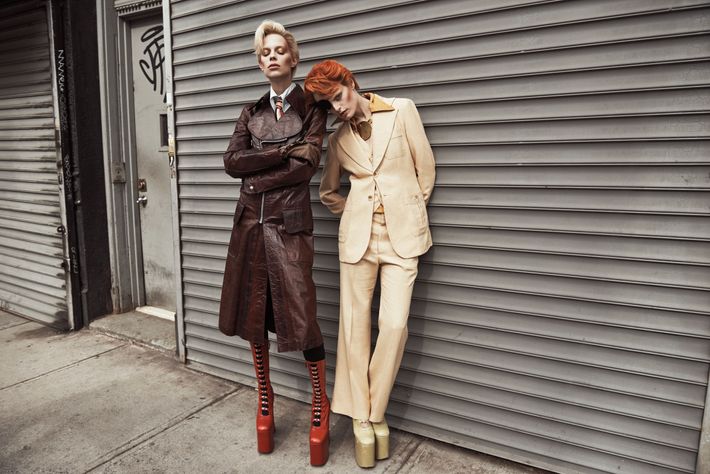 David Bowie tribute.