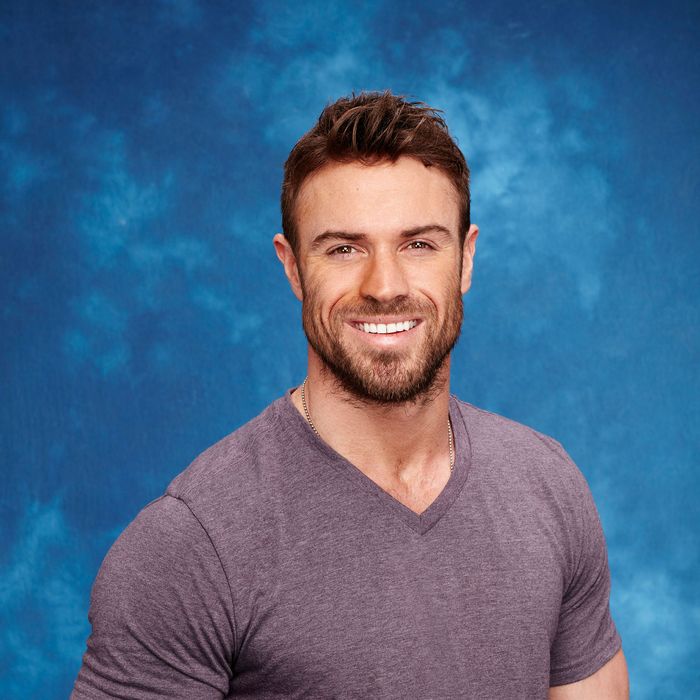 Chad Johnson, reality-TV villain for the ages, has finally decided to tune into this season of The Bachelorette and see what all the fuss is about. And while TV Chad was a veiny, meat-fueled rage monster, real-life Chad seems … pretty chill!
"So I finally watched the show at my sisters," he wrote on Instagram Tuesday night. "Holy tits now I understand why some people hate me! Haha but some parts were hilarious too LOL."
Earlier this week, Chad tweeted that he hadn't watched the show but "did they show whether I killed someone yet?" so somebody must have tipped him off that he got the villain edit. That being said, I'm pretty sure you can't edit someone's mouth to make them say "I'm going to cut everyone here's legs off and arms off, and there's going to be torsos, and I'm going to throw them in the pool." Some things you just can't make up!