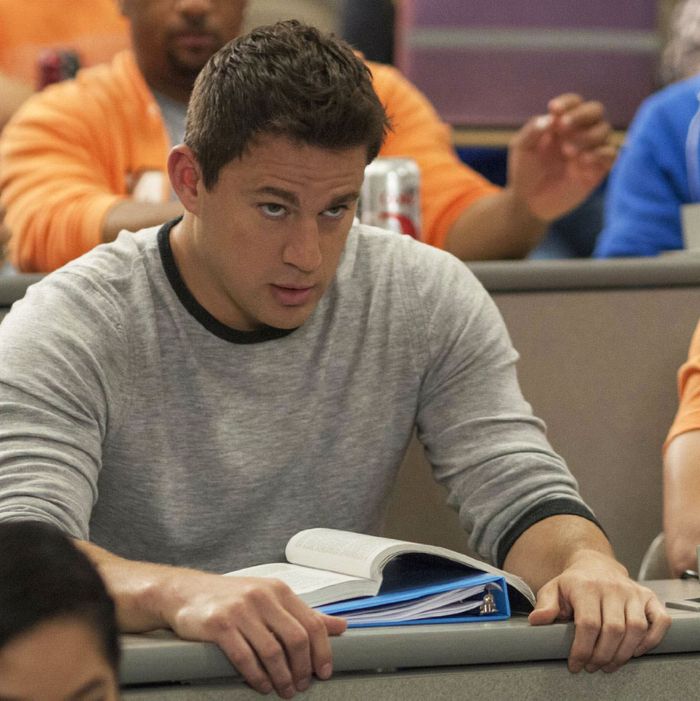 Channing Tatum.
Photo: Glen Wilson/Columbia Pictures/Sony
World-renowned good guy and wife pedicurist Channing Tatum is officially a student at Harvard Business School. He attended his first (and, perhaps, last) class, the Business of Entertainment, Media, and Sports, on Thursday, along with LL Cool J, Chris Paul, and Pau Gasol.
(Please look closely at the nameplate that says "Chan Tatum.")
The course, taught by Anita Elberse, "provides proven approaches for marketing creative products and portfolios, managing and marketing talent, determining when to make smaller versus blockbuster bets, and identifying and capitalizing on market disruptions."
Tatum apparently served as a "live case" for the class and spoke about capitalizing on the market disruption of … dance movies, a topic on which he is clearly an expert.
He can dance, act, sing, and now he's a scholar. Truly a quadruple threat.