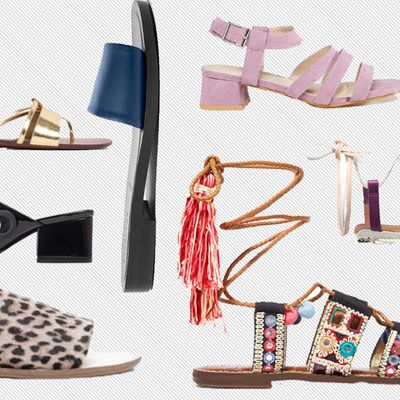 Aside from eating mountains of ice cream, shopping for sandals is the best part of summer. Finally, you can free your feet from their boot prisons — and you don't have to spend a ton to do it. The truly money-savvy can dig up a good pair for under $20, but to avoid blisters and sores, consider paying a bit more on sandals made out of quality materials. That way, they'll at least last you through August.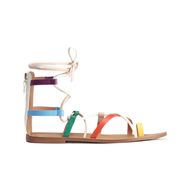 Can't decide what color your sandals should be? Maybe the answer is "all of them."
H&M multi-colored sandals, $35 at H&M.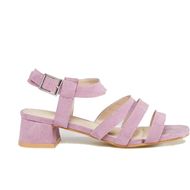 Chances are good that you don't already own a pair of lilac sandals. Play up the retro vibe with a pair of cropped denims and a square-neck tank top.
Asos Fortress flared heel sandals, $36 at Asos.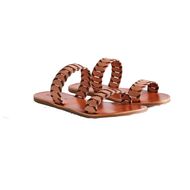 Whipstitch lacing gives these relatively simple sandals a subtle hint of cool.
Urban Outfitters Fiona leather woven double band slide, $44 at Urban Outfitters.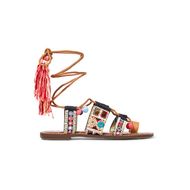 For the woman who wants her feet to make a statement.
Sam Edelman Gretchen leather sandals, $135 at Sam Edelman.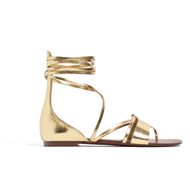 Wear these flashy metallic sandals when it's too hot to be bothered with heels.
Zara flat lace-up sandals, $50 at Zara.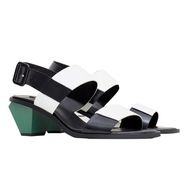 These futuristic looking sandals cost less than $75, but only you will know.
Mango contrast heel sandals, $70 at Mango.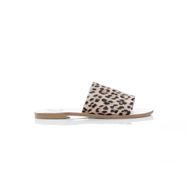 Slides are trending in a big way this season. These leather Warm Creature sandals by designer Ivy Kirzhner are handmade in Brazil.
Warm Creature Azura sandals, $89 at Solestruck.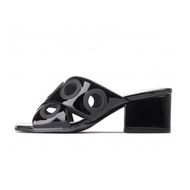 A fancy slide option for when you absolutely have to gussy up. Wear these with a breezy a-line summer dress.
Jeffrey Campbell Ilona slides, $140 at Jeffrey Campbell.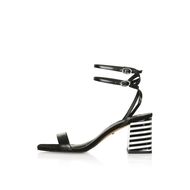 The block heel is a pain-free way to elongate your legs.
Topshop Nipper interest heel, $85 at Topshop.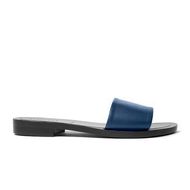 You can always count on Everlane for inexpensive pieces that don't skimp on quality. These slides have the tiniest of heels to keep you slightly elevated.
Everlane The Slide Sandal, $98 at Everlane.