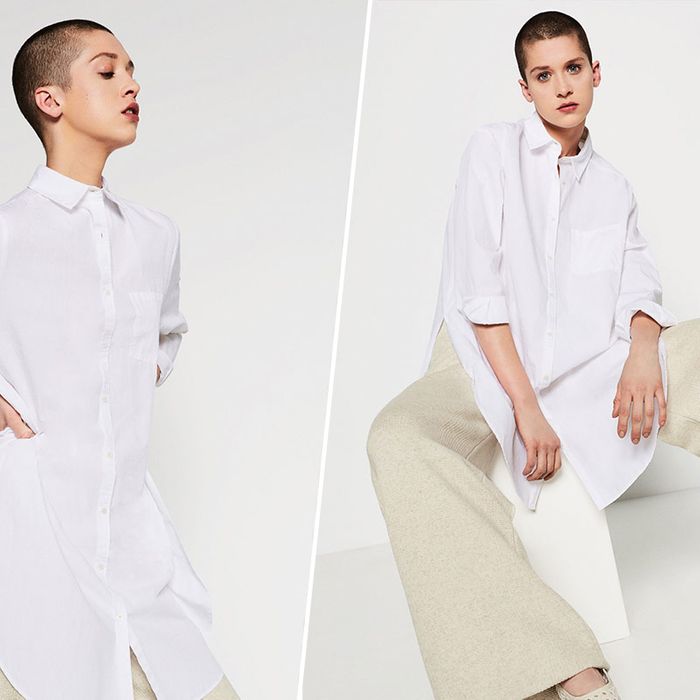 Every Monday at the Cut, we're highlighting one great purchase that won't take up your whole paycheck. If you're looking for a splurge instead, check back every Friday for one great purchase that's worth eating ramen noodles for the rest of eternity.
Push aside your shapeless, worn-out button-downs to make more room in your closet — because this shirt (or is it a dress?) deserves its own space. It's the epitome of the not-so-basic basic: The streamlined silhouette makes it both versatile and elevated, and the crisp, white color is appropriate for any workplace. Wear it over culottes or cropped trousers for a cool modern look, or go pantless and just add simple flats or sneakers. You literally can't go wrong with the styling.
Oversized shirt dress, $50 at Zara.