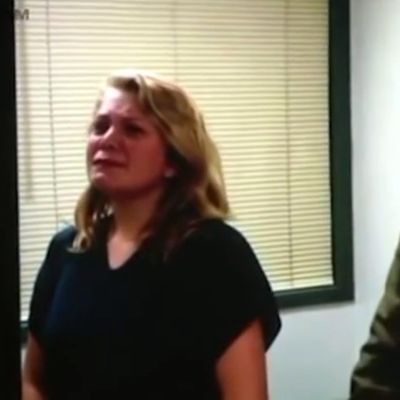 Hailey Suder.
Photo: KTLA
A San Diego high-school cheerleader who watched her boyfriend and his brother murder a homeless man pleaded not guilty on Monday. The two allegedly attacked the man as payback, days after the man stopped them from pelting other homeless people with paintball guns.
Eighteen-year-old Hailey Suder, a senior high-school cheerleader, reportedly watched her boyfriend and his brother repeatedly punch and kick George Lowery, a 50-year-old grandfather, in the head. That evening, April 24, they found Lowery at a homeless camp where he and his wife had lived for years in Santee, on the outskirts of San Diego. Austin Mostrong, 20, and his brother Preston, 19, allegedly robbed and beat Lowery to death, tied him up, and left him under a piece of plywood before fleeing the scene.
Lowery's wife, Penny, found her husband of 25 years unconscious under the slab of wood along a riverbed. "I seen a piece of plywood that goes to where we stay," she told NBC 7. "I heard gurgling. When I picked it up he was gurgling for his life."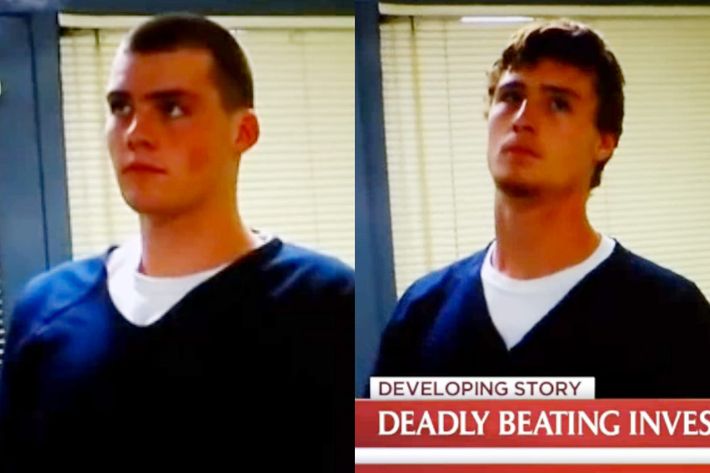 She yelled for help until someone heard her and called 911. Paramedics arrived and rushed Lowery to a hospital. After suffering a stroke and two brain hemorrhages, he remained in critical condition until the family took him off life support. "He was unconscious the whole five days fighting," his daughter, Katey Torres, posted to Facebook. "We couldn't even talk to him."
Though exact details are unclear, Penny Lowery said her husband took a paintball gun from the brothers four days before his attack, on April 20, to stop them from shooting two other homeless men. Records show the oldest brother, Austin Mostrong, was arrested and charged with assaulting two homeless men but was then released: He left court that day with three years' probation, a fine, ten hours of community service, and a promise to stay away from the victims and not possess a firearm. Four days later, he and his brother allegedly murdered George Lowery.
In May, Austin and Preston Mostrong pleaded not guilty to torturing and murdering Lowery. Now, held on $3 million bail, they'll face life in prison if convicted. Police had been looking for Suder until last week, when they arrested her during a traffic stop. She appeared in court Monday, reportedly sobbing as she pleaded not guilty to two felony counts of being an accessory after the fact. If found guilty, she'll serve less than four years in prison. She appears in court next on June 29; the brothers' preliminary hearing is set for August 26.
"My father was a generous man," Lowery's son wrote on a family GoFundMe page for financial help after the tragedy. "Although he did not have much he was always giving … Anyone he saw that needed help or just needed a smile he'd be there lifting your spirits."