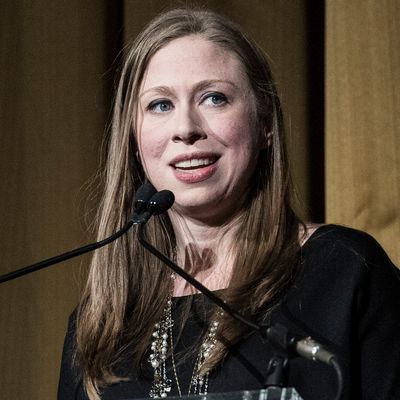 Photo: Andrew Renneisen/2016 Getty Images
Good news abounds at the various Clinton households lately.
Chelsea Clinton took to Twitter to announce the birth of her second child with husband Marc Mezvinsky, Aidan Clinton Mezvinsky. They also have a 4-year-old daughter, Charlotte Clinton Mezvinsky. Chelsea's been stumping for her mom on the campaign trail, although it's been a hot minute since her SoulCycle fundraiser, for obvious reasons.
Bill and Hillary Clinton are stoked to be grandparents for the second time. "We are all over the moon as Chelsea and Marc welcome Charlotte's little brother to the world and grateful for our many blessings. Chelsea and Aidan are both doing well and enjoying this very special time together," they announced.