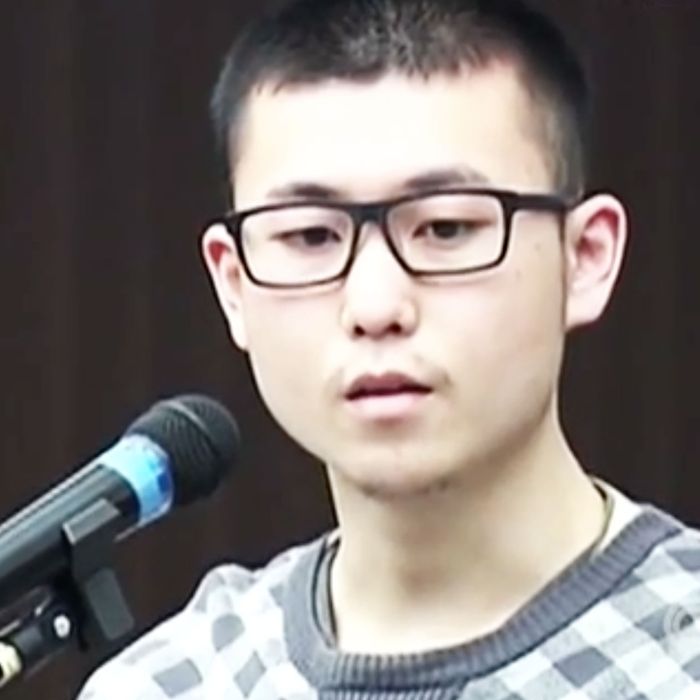 Xiangnan Li strangled his girlfriend and stuffed her body into the trunk of a car.
Photo: Courtesy of CNN
A Chinese man who strangled his girlfriend while they were college students in Iowa was sentenced to life in prison on Wednesday. He stuffed her body in the back of her car, fled to China, and was on the run for months. Her parents wanted a death penalty.
Twenty-year-old Shao Tong, also Chinese, was a junior international student at Iowa State University, where she studied chemical engineering. Her boyfriend Xiangnan Li, then 23, studied business two hours away at the University of Iowa but would come to visit. In September 2014, he called Tong but she didn't realize she had picked up the phone; for 30 minutes, he listened to her complain about him to a friend. That same day, Li purchased a one-way flight to China.
Two days later, the couple checked into Room 218 at a nearby Budget Inn. On Sunday, September 7, Li strangled Tong to death in the room. He bought a suitcase and two barbells, planning to sink her body in a nearby pond, but chose to stuff her in the back of her Toyota Camry instead, wrapping a hotel towel around her head. He left the room in a hurry, leaving milk on the counter and a packed suitcase by the door, and texted one of Tong's roommates from her phone: She would be gone for a week, on a bus trip to see friends in Minnesota, while Li had flown to China for an "emergency." In reality, Li flew to China Monday morning, where he would be on the run for months.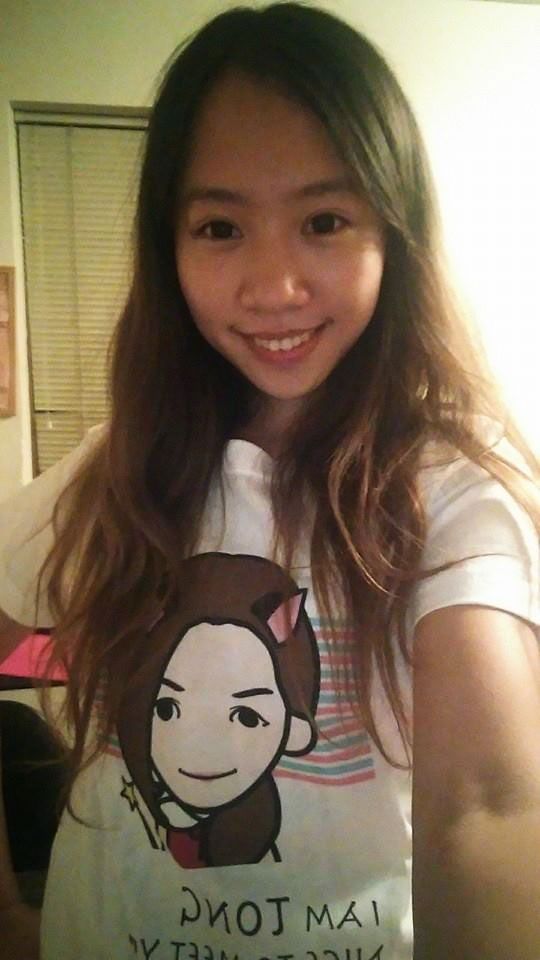 Over a week passed, and Tong's roommate reported her missing. Weeks after the murder, on September 26, police found her body in the trunk of her Toyota Camry, parked outside an apartment complex on the outskirts of Iowa City. They found copies of Li's flight information in the backseat; in the hotel room, there were "splatters and drips" of various dried liquids everywhere, including behind the beds' headboards.
Li was missing until May 2015, when he turned himself in to Chinese police and was charged with intentional homicide in June 2015. Tong's family waited over a year before Li appeared in Chinese court last March; before the trial, his parents reportedly begged Tong's parents for forgiveness and gave them two million yuan, or $308,000.
In court, Li pleaded guilty and called the murder "irrational and impulsive" but said it wasn't premeditated, insisting he was "deeply in love" with Tong but that she was seeing other men. He begged for a more lenient sentence than the death penalty, but Chinese officials delayed the case, saying they wouldn't release a final verdict or sentence for up to six months.
On Wednesday in the eastern Chinese city of Wenzhou, Li was found guilty of intentional homicide and sentenced to life in Chinese prison. According to CNN, a court statement said Li's crime deserved a more lenient sentence because "Li voluntarily gave himself up and has strongly expressed remorse." Under Chinese Criminal Law, his life sentence could also be reduced — to no less than 13 years in jail.
Shao Chunsheng, Tong's father, told CNN he and his wife weren't satisfied — they had wanted a death sentence with reprieve, meaning Li would be executed only if he committed another crime in the next two years. "But what can we do?" he said. "We can only accept the judgment."