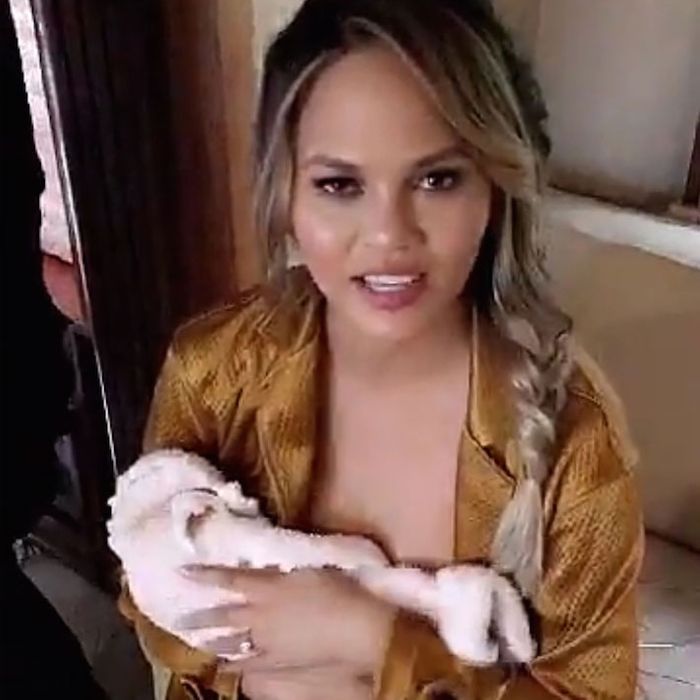 Chrissy Teigen.
Photo: Chrissy Teigen/Snapchat
Like most new moms, Chrissy Teigen is experiencing the phenomenon in which people — strangers included — believe it is their divine duty to impart judgment and parenting wisdom upon a woman once she's become pregnant and given birth. Due to her fame, and her millions of Twitter and Instagram followers, Teigen is undergoing an extreme version of this; she can barely go out to dinner or post a photo of herself cooking in her own home without being put on blast.
Fortunately, Teigen's trademark sense of humor is still intact. On Thursday night, she sent out a Snapchat of herself pretending to bring baby Luna courtside during game one of the NBA Finals.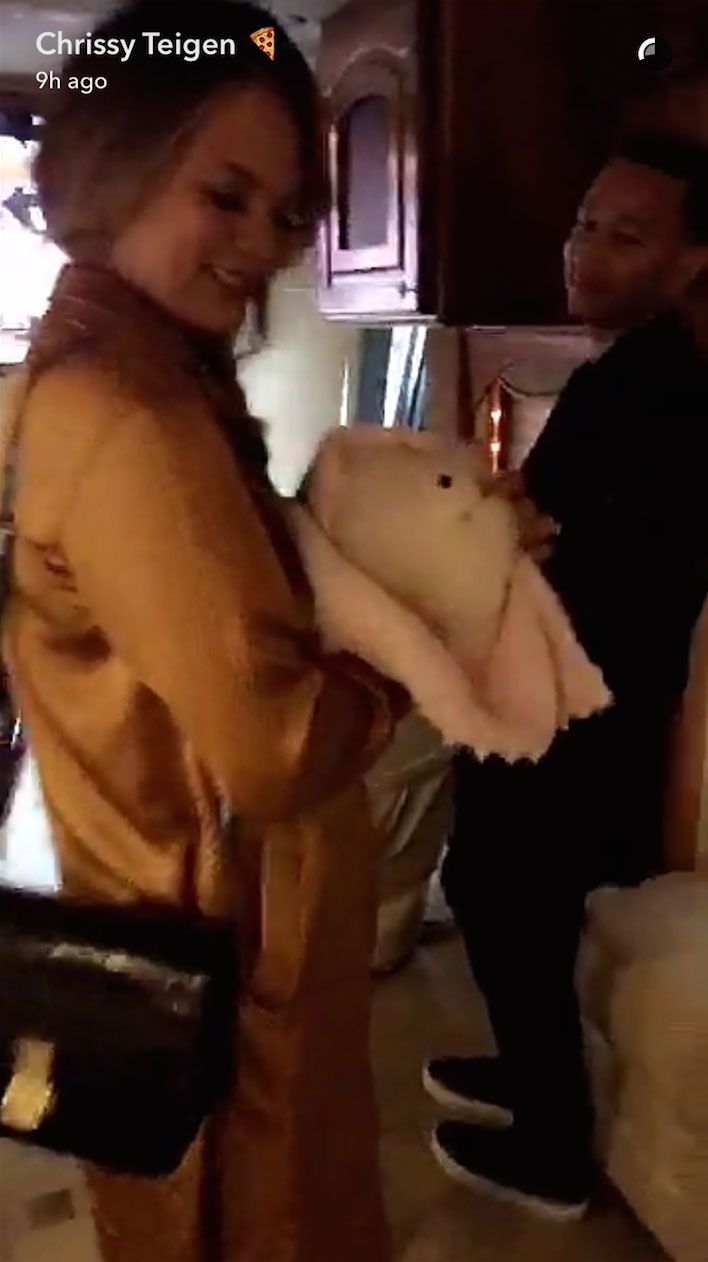 "Twitter is gonna get so mad," she said, rolling up a stuffed animal in a baby blanket. (Drag them, Chrissy.)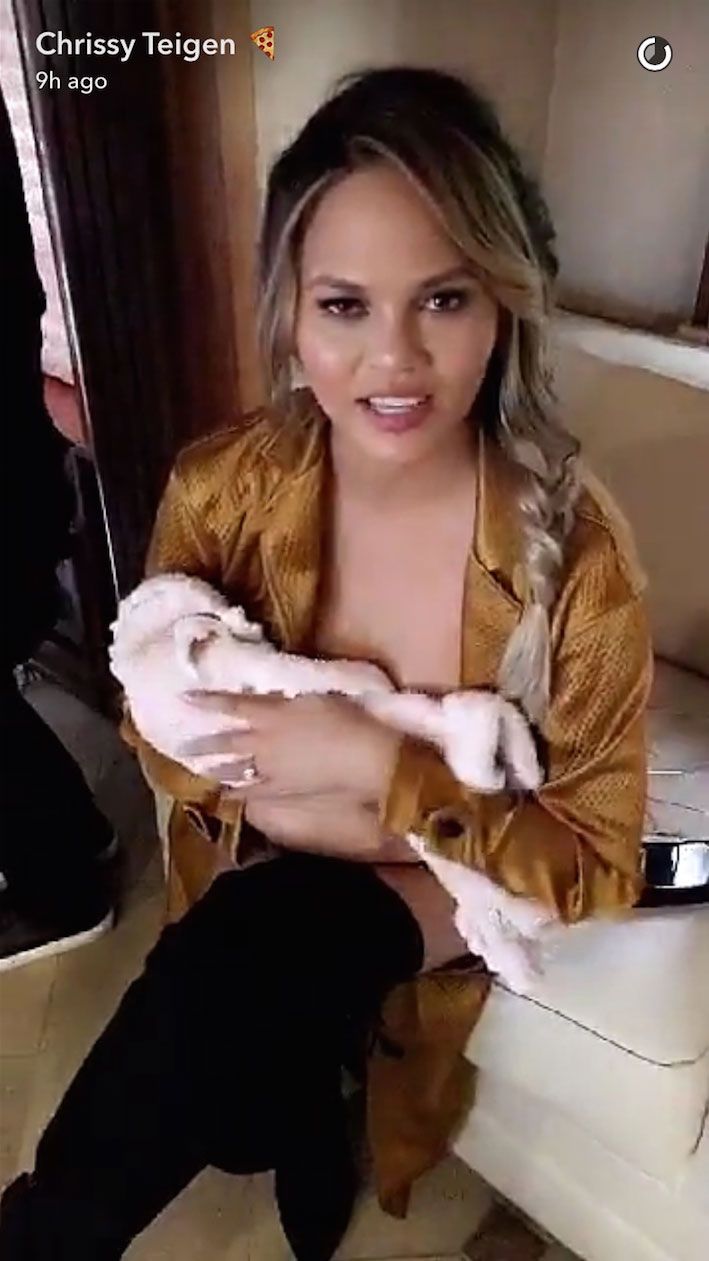 She ultimately wasn't able to bring the fake baby into the court — but it's the thought of the trolling that counts.