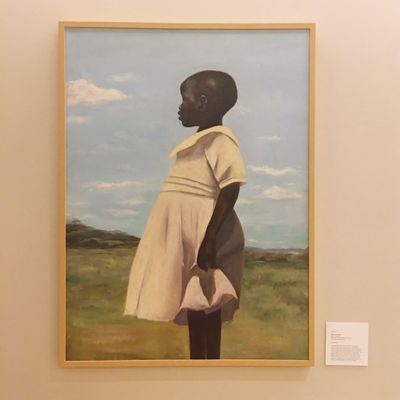 By Cliffanie Forrester.
Photo: civilwarcliff/Twitter
This is 18-year-old Cliffanie Forrester. Make a note of her name now because it is very likely that she will run the world sometime very soon.
The Brooklyn high-schooler recently rediscovered a photo she took of a little girl while she was on a trip to Uganda a few years ago. Her art teacher suggested she paint the photo and then encouraged her to enter the painting into P.S. Art, a program that exhibits the best work from students across NYC at the Metropolitan Museum of Art.
Forrester found out the painting was not only selected, but she won a $1,000 scholarship for it, too. And her reaction to all of this is just the absolute best.
Congratulations, Cliffanie. You are an inspiration to teens and non-teens alike.