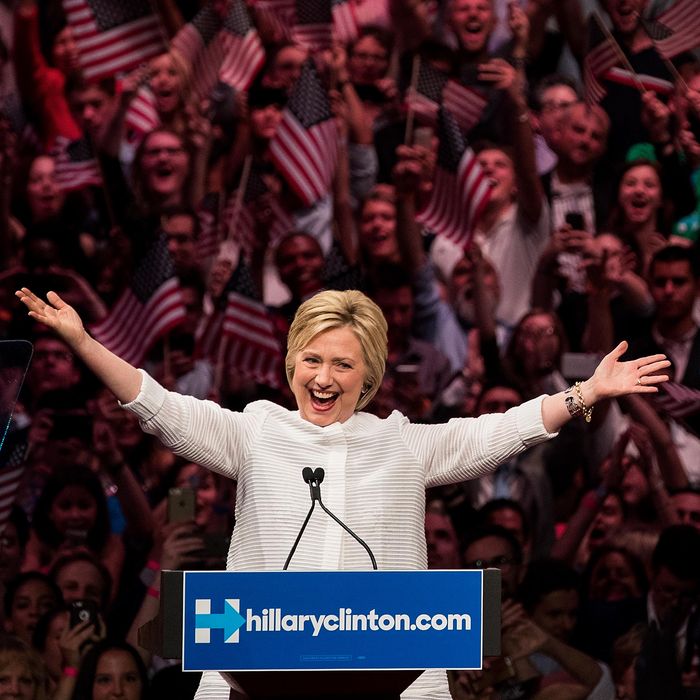 "Tonight's victory is not about one person." Photo: Drew Angerer/Getty Images
"Thanks to you, we've reached a milestone: The first time in our nation's history that a woman will be a major party's nominee for president of the United States," Hillary Clinton announced in Brooklyn Tuesday night, as she claimed the Democratic nomination after decisive wins in New Jersey and New Mexico.
And as quickly as she recognized her own accomplishment, she acknowledged those who came before her, in a nod to women's-rights activists in American history.
And though Clinton knows her historic win could not have been realized without all the courageous fighters of the past, she brought things to the present day at the end of her speech, with a call to action for all who aren't already on her team:
"We all need to keep working toward a better, fairer, stronger America. Now, I know it never feels good to put your heart into a cause or a candidate you believe in and to come up short; I know that feeling well," she said with a knowing smile.
She's got a point: This isn't 2008, folks, and it's a whole new kind of historic moment.