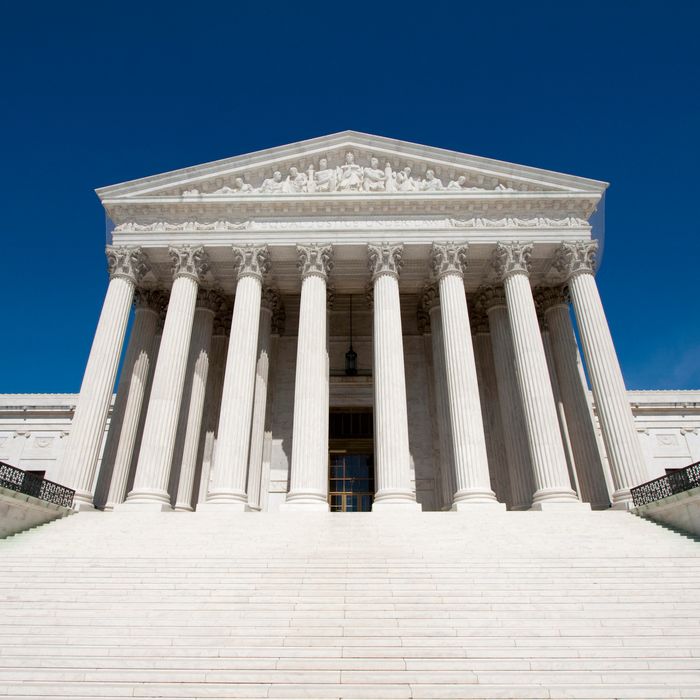 The Supreme Court.
Photo: Ryan McGinnis/Getty Images
While everyone's busy rightfully celebrating the Supreme Court's decision to shut down Texas abortion restrictions, there's another newsworthy ruling worth your applause: The Supreme Court additionally voted to uphold a law that prevents convicted domestic abusers from purchasing firearms.
The case came to court with two Maine men in October who said that pleading guilty in abusing their partners should not disqualify them from owning guns. The AP reports that the justices rejected arguments that the law "covers only intentional acts of abuse and not those committed in the heat of an argument" and upheld the law that domestic abuse is a misdemeanor act of violence.
Now back to celebrating the fall of HB2.