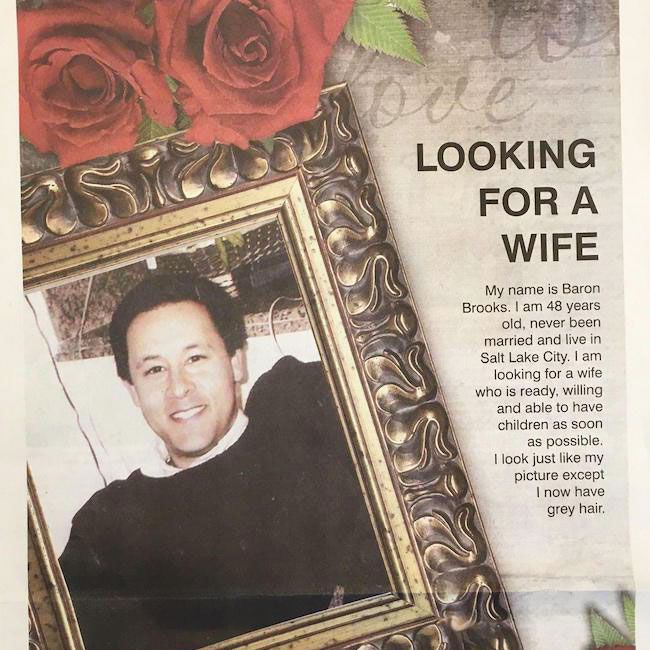 Dating is hard, but if you're lucky, maybe your dad will take out a $900 full-page ad letting the world know you're single and ready to mingle. On Saturday, daily Idaho newspaper the Coeur d'Alene Press ran an ad on behalf of bachelor Baron Brooks.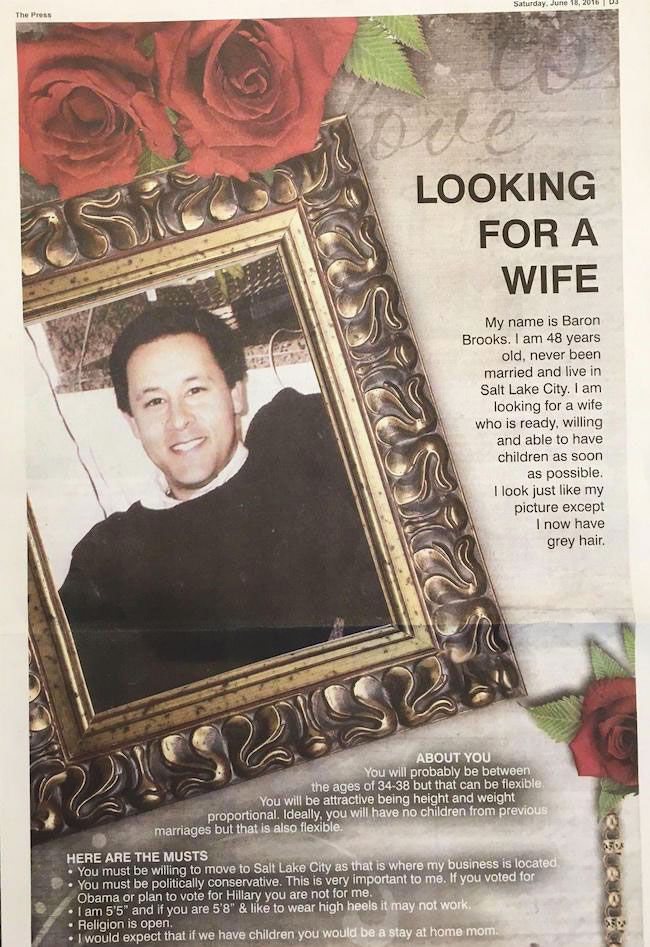 Despite having the name of a fictional rich person in a cartoon, Brooks is indeed an actual man. He owns a health-and-nutrition shop, so if you're willing to move to Salt Lake City, are politically conservative, do not wear heels, and aspire to be a stay-at-home mom, a lifetime of vitamin gummies and protein powders could be in your future!
Brooks had no idea about the elegant ad, which features tasteful touches, such as red roses and the specification that he is looking for a wife with "proportional height and weight." Rather, his 78-year-old father took it out on his behalf.
Brooks says he is "infuriated" with his father; however, he is not stopping him from interviewing women who answer the ad.
"What am I supposed to do? He already did it," he said. "No sense in defusing a bomb once it's already gone off."
Wow, so romantic!