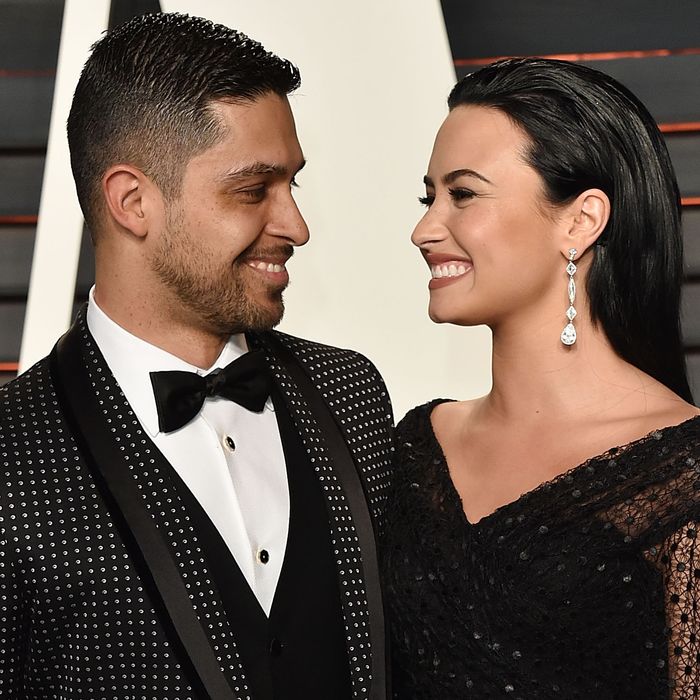 In simpler times.
Photo: John Shearer/2016 John Shearer
Who needs publicists to announce your breakup when you've got Instagram? Demi Lovato and Wilmer Valderrama sure don't. The dynamic duo took to social media to issue the 21st century version of a joint statement, with both Lovato and Valderrama posting identical screenshotted notes to their respective Instagram accounts.
It's been a tough week for young love. First came the news that Calvin Harris and Taylor Swift called it quits, which is good news for anyone who enjoys parsing Swift's lyrics about ex-boyfriends. Then, the breakup bell reportedly tolled for Gigi Hadid and Zayn Malik, although they might get back together again. The heart wants what the heart wants!
Lovato, 23, and Valderrama, 36, were together for over six years, which means they started dating when she was about 17 and he was 30. So, that's cool.