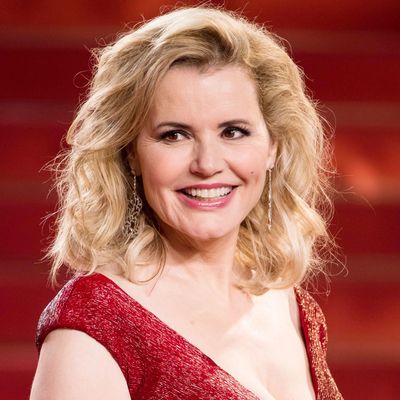 Photo: Ian Gavan/Getty Images
Geena Davis, a vocal advocate in the fight against Hollywood sexism, is producing a documentary about the industry's rampant gender inequality. And, in an act of doublethink so brazen we can hear George Orwell trembling in his grave, the film will be directed by Tom Donahue, a man. Interesting choice!
"I've been encouraged by my peers speaking out on gender disparity in recent years, but we still are not seeing the actual number change," said Davis. "There's been no real improvement in the number of female roles since 1946, and there's still a dearth of female directors."
Dearth of female directors you say? Hmm.