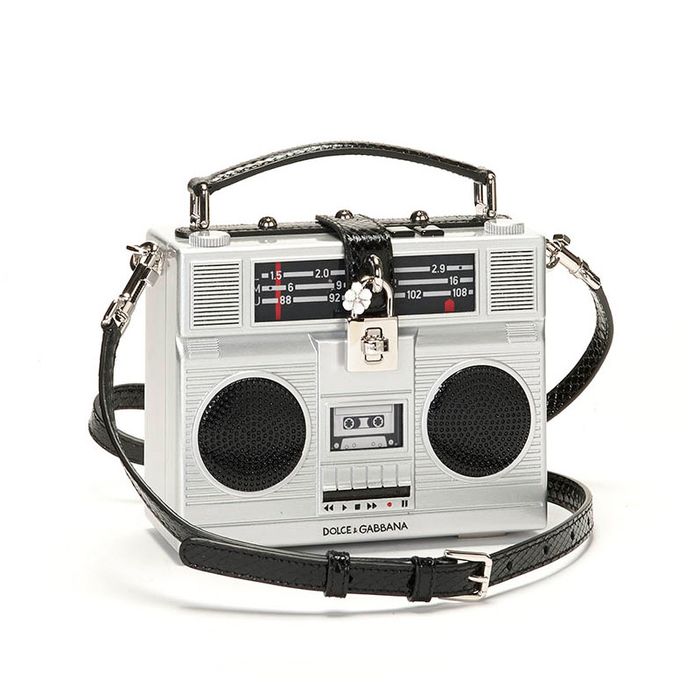 Photo: Courtesy of Dolce & Gabbana
If you've ever said to yourself, "I love the opulence of Dolce & Gabbana's classic Dolce Box floral bag, but I wish it was shaped like a boom box and actually played music," then you're in luck. The Dolce Radio Bag looks like, yes, a radio, and it hooks up to your smartphone to play music. It's made from maple wood, with hand-painted front detailing that replicates stereo settings via a 3-D modeling technique.
The bag is lined with black Italian leather, with a removable adjustable strap and a sturdy top handle for carrying it on your shoulder like they did in the '80s. You might want to swing by the store to visit it in person — it's just that cool.
Dolce & Gabbana Radio Bag, available at Dolce & Gabbana's New York Fifth Avenue flagship store and www.dolcegabbana.it.