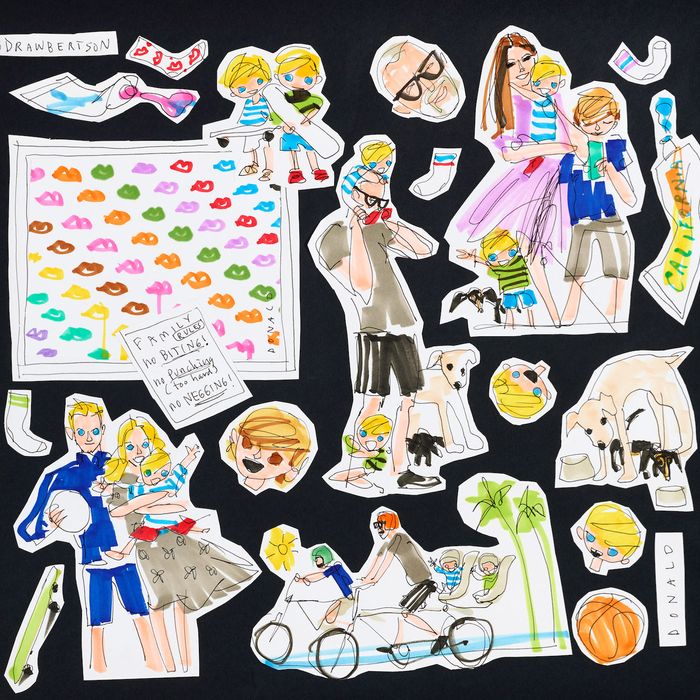 Donald Robertson drew his family for the Tot.
Photo: Donald Robertson
For a Father's Day feature on the Tot, a luxury lifestyle website for moms and moms-to-be, founders Miroslava Duma and Nasiba Adilova invited artist Donald Robertson to draw his family.
Sometimes known as the "Andy Warhol of Instagram," Robertson is a creative director for Estée Lauder, and his colorful Instagram account is as famous as his decades-long fashion and beauty work for places like J.Crew, M.A.C Cosmetics, and Brian Atwood. He's also the father of five children. (His oldest and only daughter is 20; his youngest are twin 2-year-old boys.)
Noting the FAMILY RULES sign in the sketch, I wondered: What happens in real life when those rules are broken? "It's extremely Charles Darwin in our household," he wrote in an email. "Only the strong survive." This Father's Day, he says he'll be rollerblading.
Robertson is one of several dads interviewed for the Tot's "Being Dad" series, a Father's Day take on the site's "Being Mama" section, which launches tomorrow.