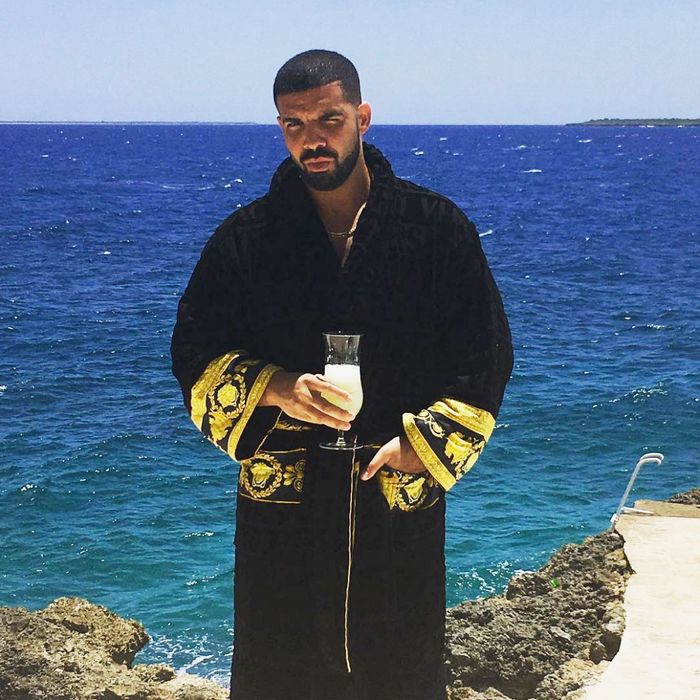 Drake.
Photo: Courtesy of Instagram/champagnepapi
Whereas Rihanna appropriately prioritizes wine over swan floats, her onetime wannabe lover, Drake, a fellow infinity-pool enthusiast, accessorizes his solo swims like Champagne Papi would: in a plush, brocade-cuffed robe, sweet-lemon cocktail in hand, with a coy wink at the camera.
"Not often enough," he captioned this tirade of selfies over the weekend:
The dream!