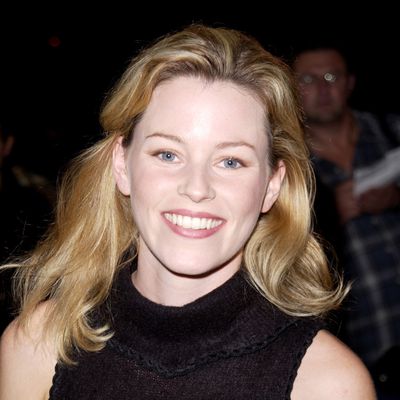 Elizabeth Banks in 2002
Photo: J. Vespa/WireImage/Getty
In a new Glamour UK interview, actress and director Elizabeth Banks revealed that she tried out for the role of Spider-Man's love interest, Mary Jane Watson, in 2002's Spider-Man. Spoiler: She didn't get it because, at the decrepit age of 28, she was basically Baba Yaga compared to leading-man Tobey Maguire (16 months her junior). According to Banks:
"I screen-tested for the role of Mary-Jane Watson in the first Spider-Man movie, opposite Tobey Maguire … Tobey and I are basically the same age and I was told I was too old to play her. I'm like, 'Oh, OK, that's what I've signed up for'."
An 18-year-old Kirsten Dunst ended up getting the role, while Banks went on to play Daily Bugle secretary Betty Brant in the Spider-Man trilogy.
It's no secret that the age gap between leading men and their love interests only grows over the years, but it still doesn't make news of ageist casting practices any better. On the bright side, at least Banks managed to escape the upside-down kiss scene.