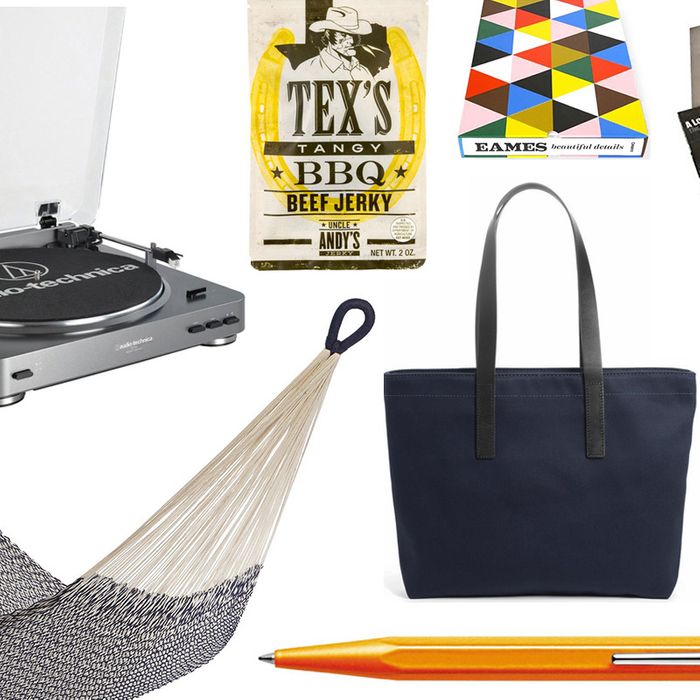 No barbecue, no golf, some Elena Ferrante — and other ideas from our editors.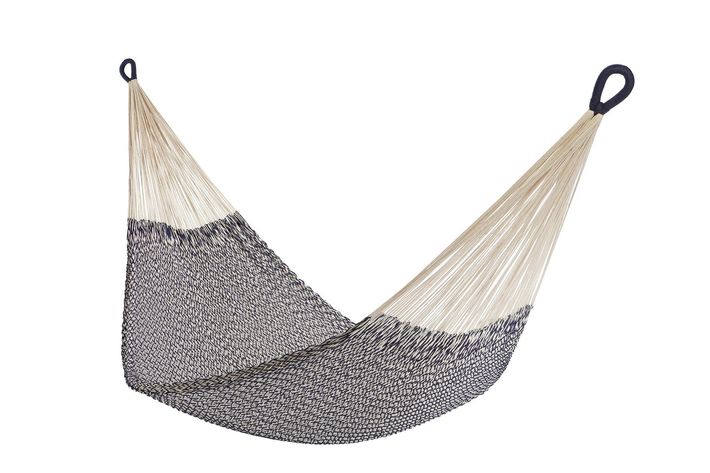 Montauk Cotton Rope Hammock
Dads love hammocks. But instead of getting him a plain Jane rope-and-wood one, this handwoven offering from Yellow Leaf comes in a pleasing blue-and-white knit and has a handy little bag to tote it in. 
$183 at Amazon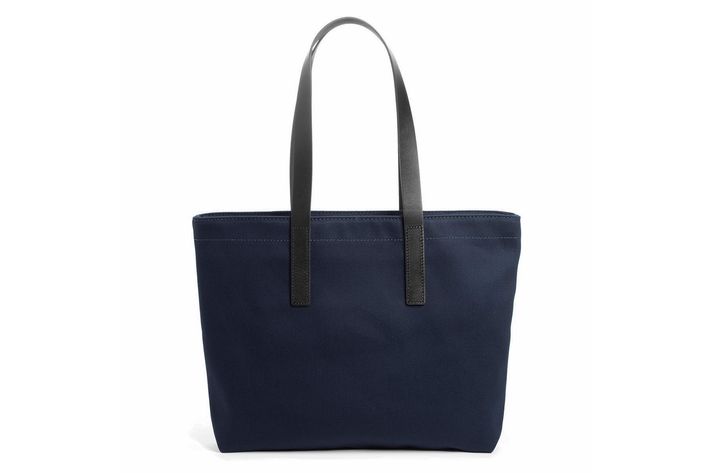 Twill Zip Tote
A clean and simple alternative to his WNYC tote.
$48 at Everlane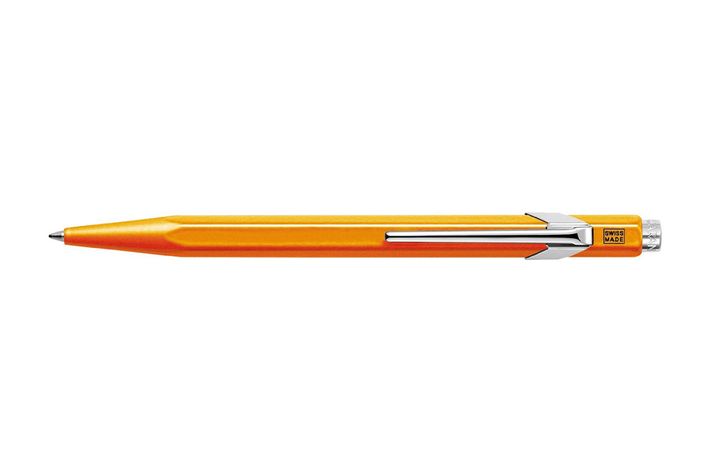 Caran d'Ache Ballpoint Pen
"This Swiss company is one of those European brands that's been making couture versions of a relatively mundane tool — pens! — basically forever. They sell an entire line of extravagantly priced writing utensils, but I'm really into what you might call their ready-to-wear line: these surprisingly sturdy ballpoint pens housed in eye-popping aluminum cases. It'll be hard for your dad to lose a fluorescent-yellow pen, but they're about $20 each, so no one will be too upset if he does." —Alan Sytsma, editorial director, Grub Street
$18 at Amazon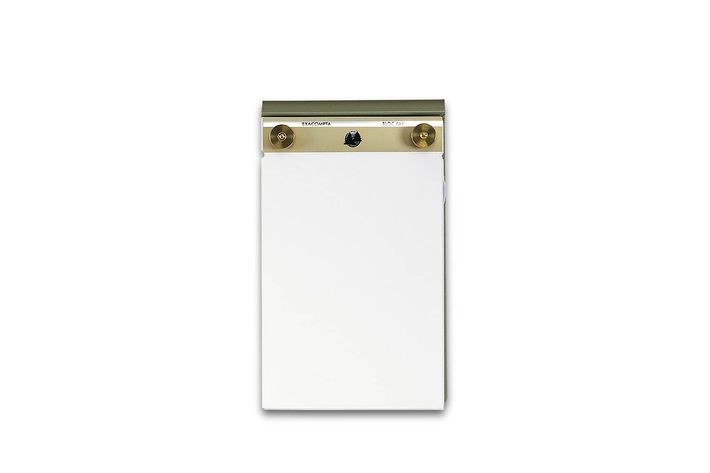 Exaclair Deskside Pad
Made in a Parisian workshop originally built by Gustave Eiffel, the sheets of paper attach to a frame via metal bolts.
$30 at Amazon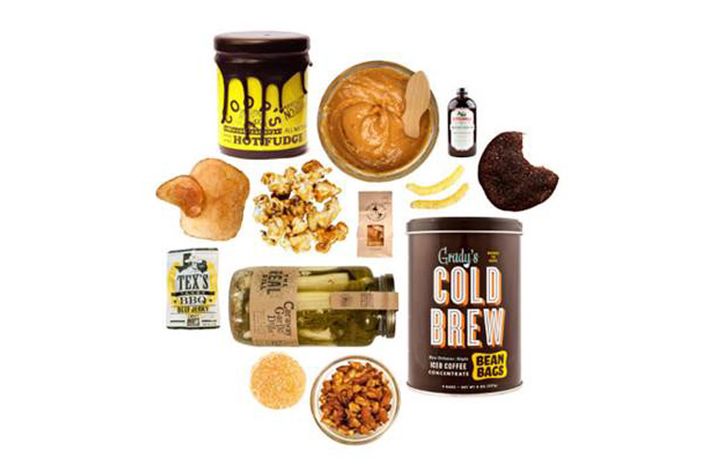 World's Greatest Dad Snack Box
Because what dad can get enough classic potato chips and caraway dill pickles? Note: There's also a bacon box for $72.
$135 at Mouth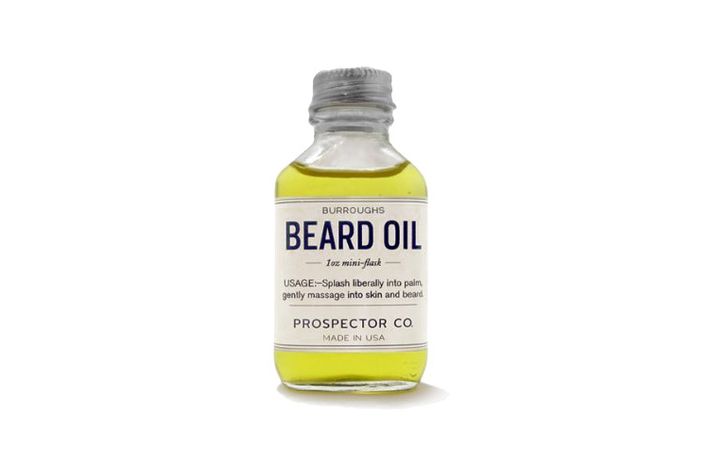 Prospector Co. Burroughs Beard Oil
Your O.G. hipster dad will get a kick out of the fact that artisanal beard products like this exist. (Bonus: This stuff actually works.)
$30 at Amazon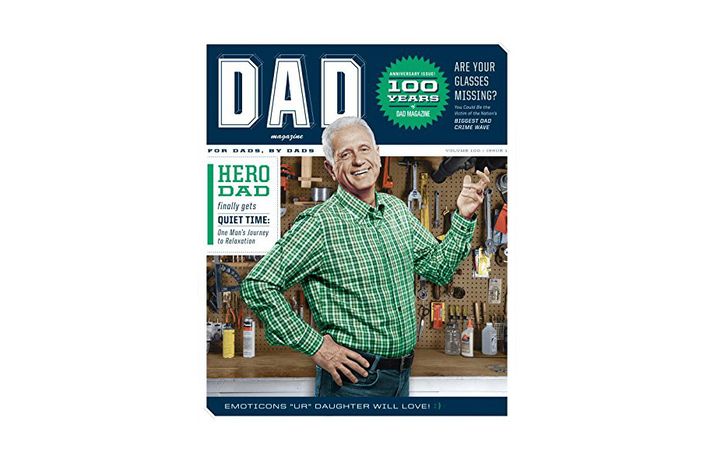 Dad Magazine
"What father wouldn't want a compilation of issues of America's #1 Magazine for "Pop" Culture? Okay, sure, the magazine is technically fake and written by two non-dads, Jaya Saxena and Matt Lubchansky. But any papa willing to laugh at himself will adore this delightful and oh-so-loving homage to fathers who are just looking for respect, advice on power tools, and some goddamn peace and quiet for once. The gorgeous layouts by Headcase Design lend an oddly convincing air to satirical articles like 'What's Going On With Your Neighbor's Lawn?' and 'Buying Shoes on eBay: A Guide.' And hey, if your pop doesn't like it, you can just read it and gaze at your own middle-aged future." —Abraham Riesman, senior writer, Vulture
$11 at Amazon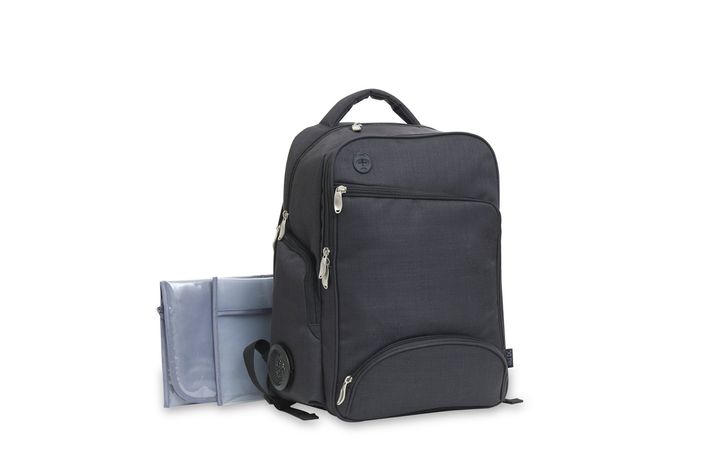 Connect and Go Back Pack Diaper Bag
A diaper bag that has more than 20 pockets, a changing pad, and, of course, a power bank to recharge mobile devices.
$130 at Amazon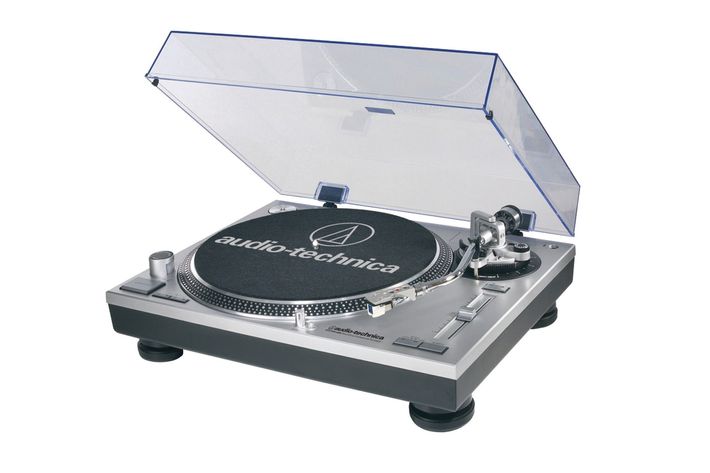 Audio Technica Turntable
Tell him this is the one all of the cool New York DJs have in their living rooms. And it comes with a USB connection so it can be hooked up to a laptop.
$299 at Amazon
John Coltrane's A Love Supreme: The Complete Masters
To play on his new turntable, the 50th-anniversary reissue of this classic Coltrane album.
$36 at Amazon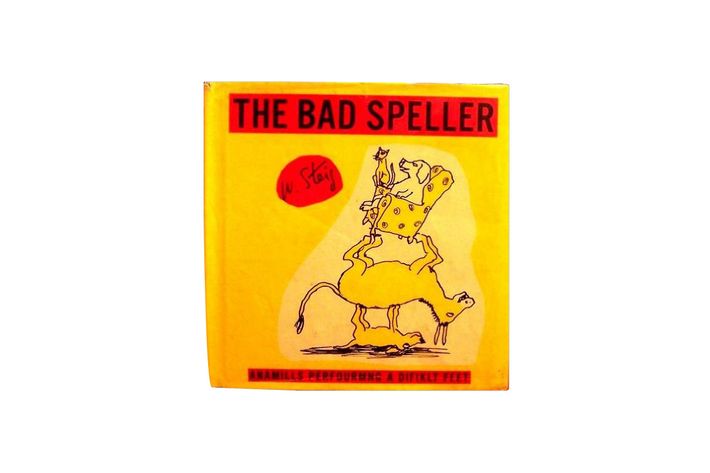 The Bad Speller by William Steig
"My dad is a terrible, terrible speller and absolutely adores the late New Yorker cartoonist William Steig, so when I stumbled upon this out-of-print book I couldn't believe it. The delightful little tome is filled with Stieg's signature wonderful drawings accompanied by kooky captions like 'to geace doolin' and 'ellefance sleapkwaukn.'" —Alexis Swerdloff, Strategist editor
From $12 at Amazon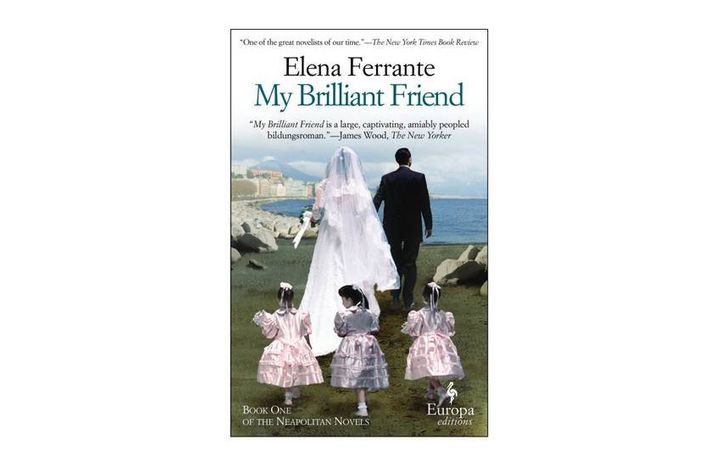 My Brilliant Friend by Elena Ferrante
For keeping dad woke. 
$12 at Amazon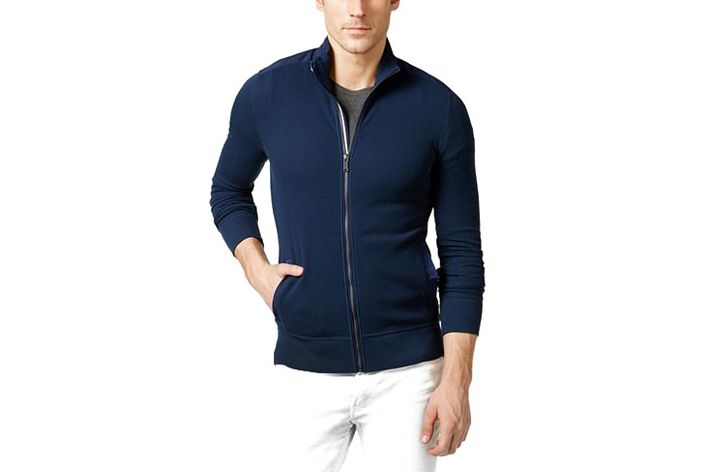 Michael Kors Men's Track Jacket
A sporty (but not too sporty) waffle-textured zip-up he can wear all the time, for a great price.
 $72 at Macy's
Take an extra 20 percent off the sale price with code SUMMER.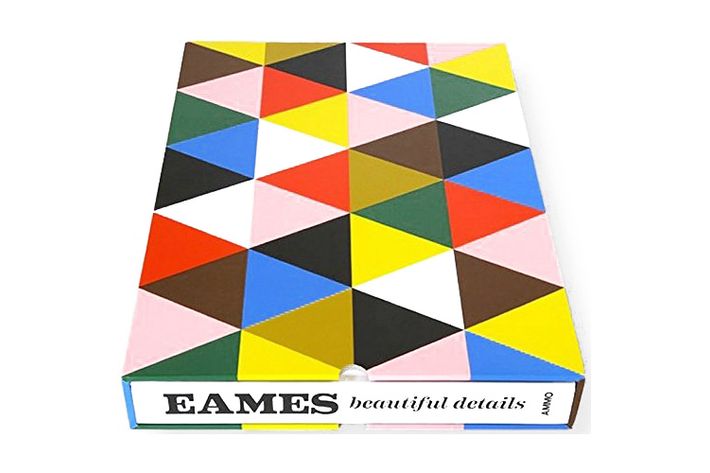 Eames: Beautiful Details by Eames Demetrios
If you can't afford to get him a real Eames design, this book is the next best thing.
$60 at Amazon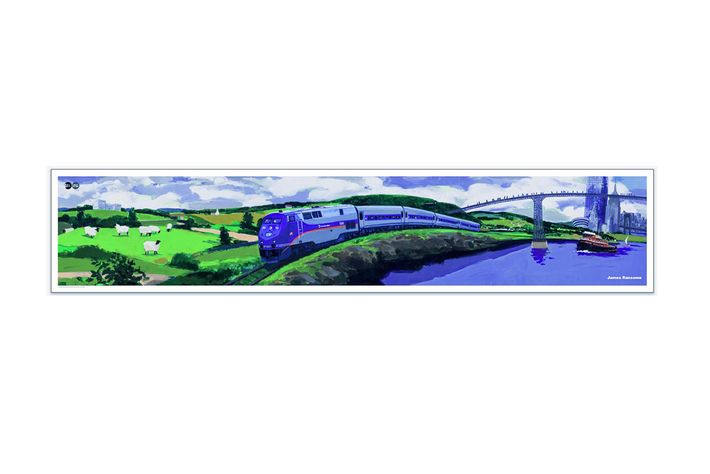 Hudson-River MTA Arts and Design Art Card
"There are two things in this world that my father loves as much as his family, and those are tugboats and railroads. So imagine my delight when I saw this serene print hanging over passengers on the 6 train. Not only does the poster depict some of my dad's favorite things, but it also has one of my favorite things, a cheap price tag. A few years ago we had a perfect Father's Day that included a trip to the Transit Museum, lunch in Brooklyn Heights, and ice cream on the promenade, where we discussed transportation, architecture, and what it means to be a New Yorker. This print has all of those things, and I hope it reminds him of that afternoon." —Tara Abell, social-media editor
$25 at the New York Transit Museum Store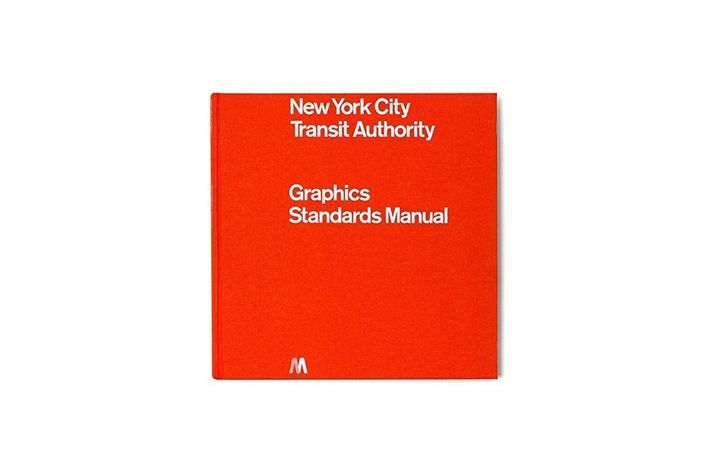 New York City Transit Authority: Graphics Standard Manual by Jason Reed
Relatedly: If there's anything that dads love more than trains, it's font-porn. This gift has both of those things.
$50 at Amazon