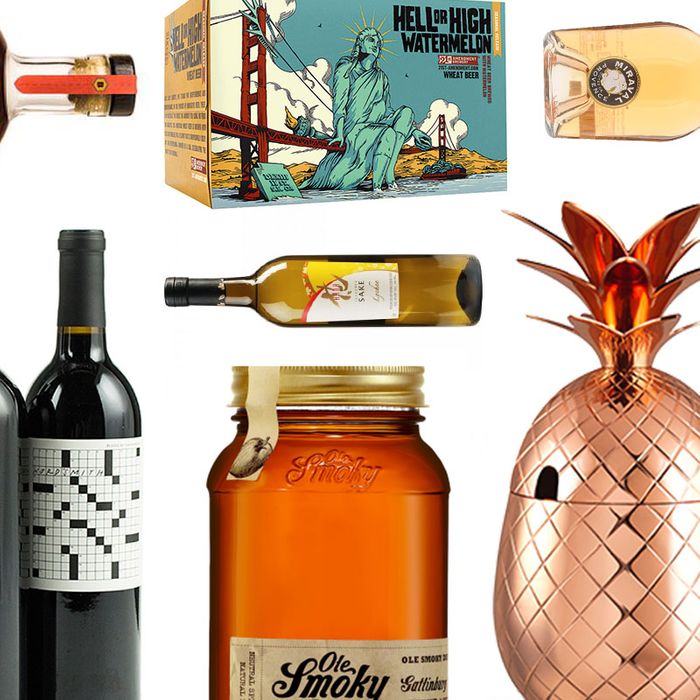 Dads are complicated creatures, which makes the struggle to find a gift he'll actually use all the more difficult. Should you still remain clueless about what to buy a few days before, just go with booze. It's easy to buy and something you can also enjoy with him.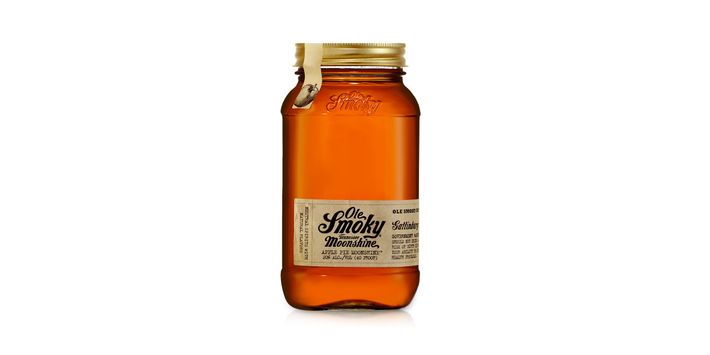 The elevated way to enjoy moonshine.
Ole Smoky Apple Pie Moonshine, $25 at Mash and Grape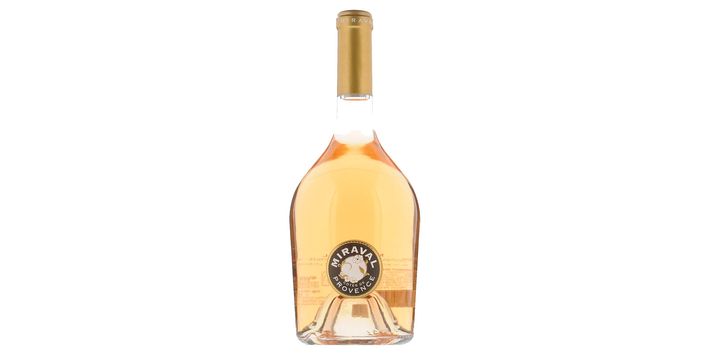 Dads love rosé, too. Produced by the Jolie-Pitts on their Provence vineyard, it's a rosé with fruity tones and a not-too-sweet finish.
Miraval Rosé 2015, $22 at Wine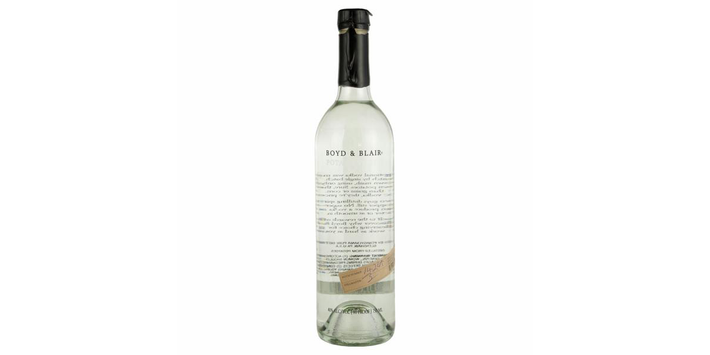 Fewer and fewer commercial vodkas still use potatoes in their distillation process, but Boyd & Blair stay true to tradition, resulting in a clean taste and slightly creamy texture.
Boyd & Blair Potato Vodka, $38 at Mouth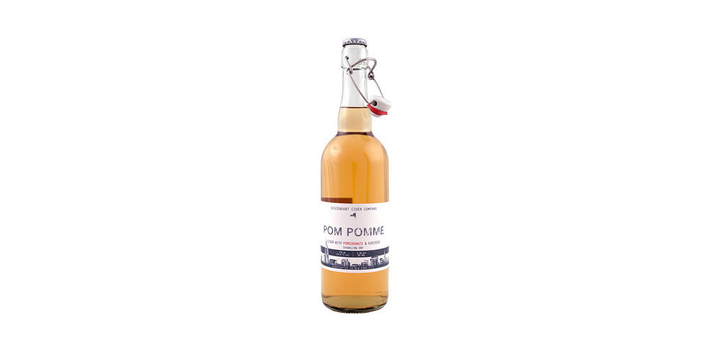 Unlike the usual hard ciders, this one flaunts a brighter taste courtesy of pomegranate and hibiscus flavors.
Descendent Cider Company Pom Pomme Cider, $16 at Mouth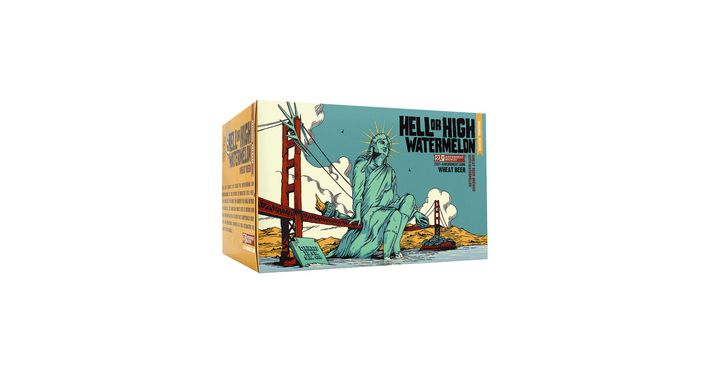 A seasonable beer made for summer days in the park with a hot dog in hand.
21st Amendment Hell or High Watermelon Wheat, $10 at Total Wine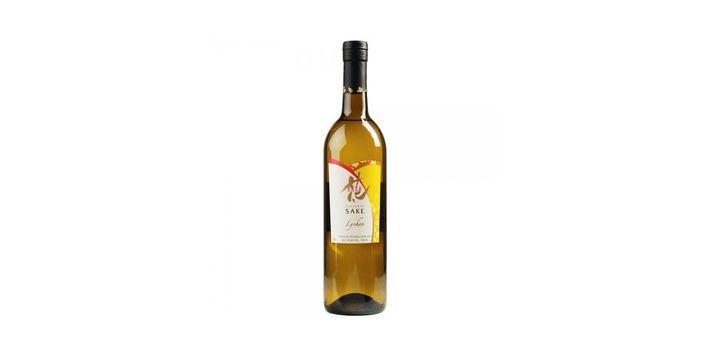 If your dad prefers his liquors on the lighter side, consider gifting this sake, which includes the aromatic essence of lychee.
Hana Lychee Sake, $13 at Mash and Grape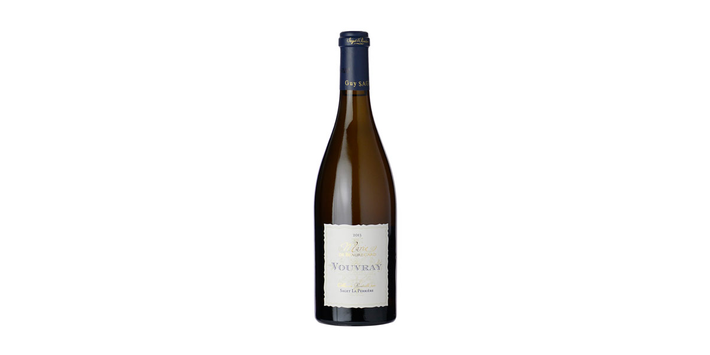 A classic wine for the gifter on a budget.
Saget la Perrière Vouvray Marie de Beauregard 2013, $18 at Wine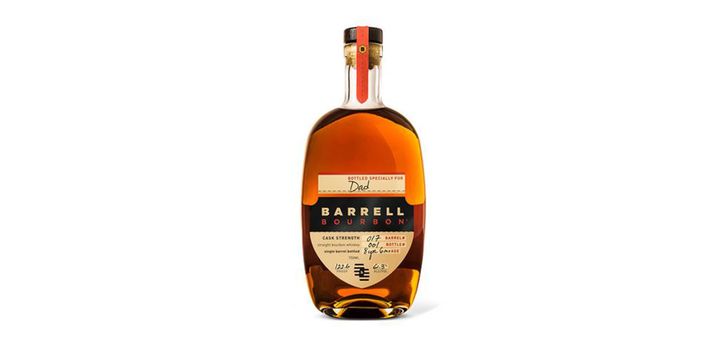 With dad already on the bottle, this bourbon is ideal for the gift-wrapping-impared.
 "Dad" Barrell Bourbon Single Barrel, $99 at Mash and Grape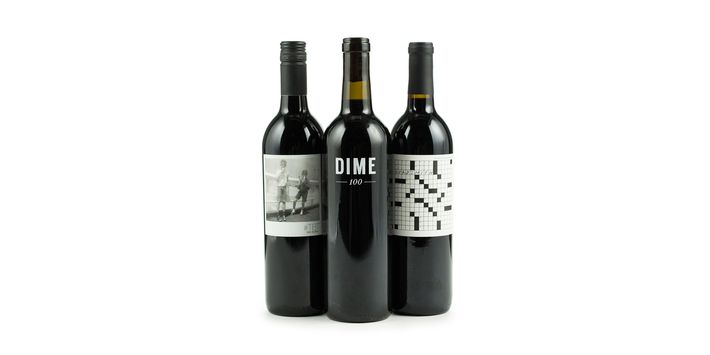 This pack includes three summer-ready wines that pair well with anything grilled. And we all know how dads feel about grills.
2016 BBQ 3-Pack, $58 at Club W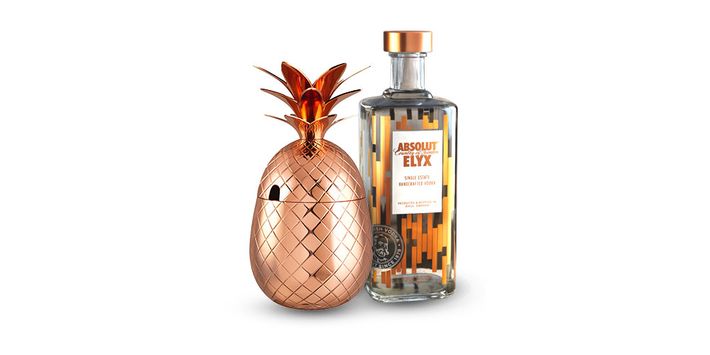 He'll appreciate the bougie packaging and smooth taste.
Absolut Elyx Gift Set, $140 at Reserve Bar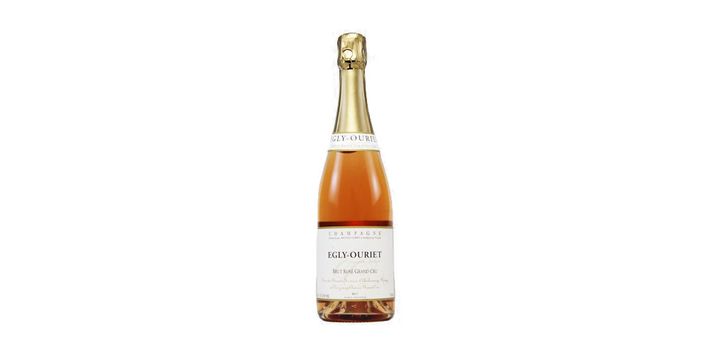 If your dad is a certified wine snob, impress him with this rare brut rosé straight out of France's Champagne region.
Egly Ouriet Brut Rosé, $84 at Tribeca Wine Merchants