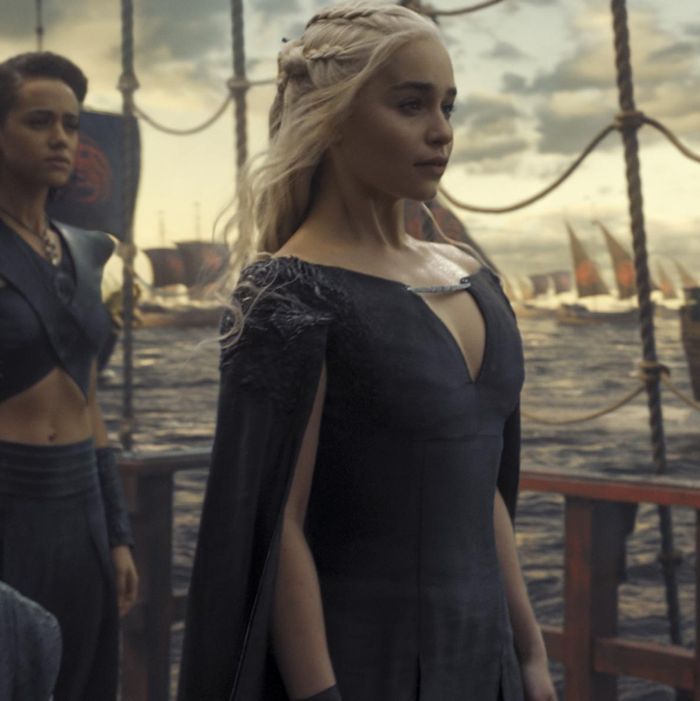 Emilia Clarke on the Game of Thrones season finale.
Photo: HBO
Westeros may be heading toward a matriarchy, but the Game of Thrones director's chair is not the Iron Throne: Just as in seasons five and six, season seven will have no female directors. Entertainment Weekly reports that the seventh season, slated to air in 2017, will be helmed by alums Alan Taylor, Jeremy Podeswa, and Mark Mylod, along with newcomer Matt Shakman.
The only female director in Game of Thrones history is TV legend Michelle MacLaren, who hasn't done an episode since season four. Of the seven credited series writers since the show began, there are also only two women: Jane Espenson, with one episode credit, and Vanessa Taylor, with three.
TV is generally better than Hollywood when it comes to diversity, although it's still nothing to send a raven home about. In the 2015–16 TV season, 17.1 percent of prime-time episodes were directed by women, while women made up about 28.7 percent of TV writers in the year 2014.
Emilia Clarke: Now that you've freed the penis, can you make this your next crusade?