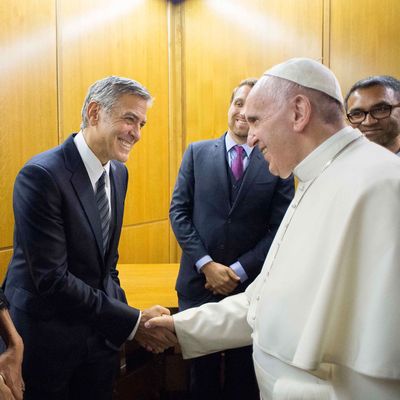 Photo: L'Osservatore Romano/AP
On Sunday, George Clooney visited the Vatican to receive a medal for his work with Pope Francis' Scholas Occurrentes, an organization that "connects technology with arts and sports in order to promote social integration and the culture of encounter for peace." I have no idea what that means, but it sounds nice!
As Clooney greeted the Pope and reporters, he apologized profusely for his inability to speak fluent Italian in what sounded like … pretty fluent Italian.
Not to, like, pit men against each other, but this seemed to go a lot more smoothly than the time Leonardo DiCaprio met the Supreme Pontiff, known lover of beauty vlogs.