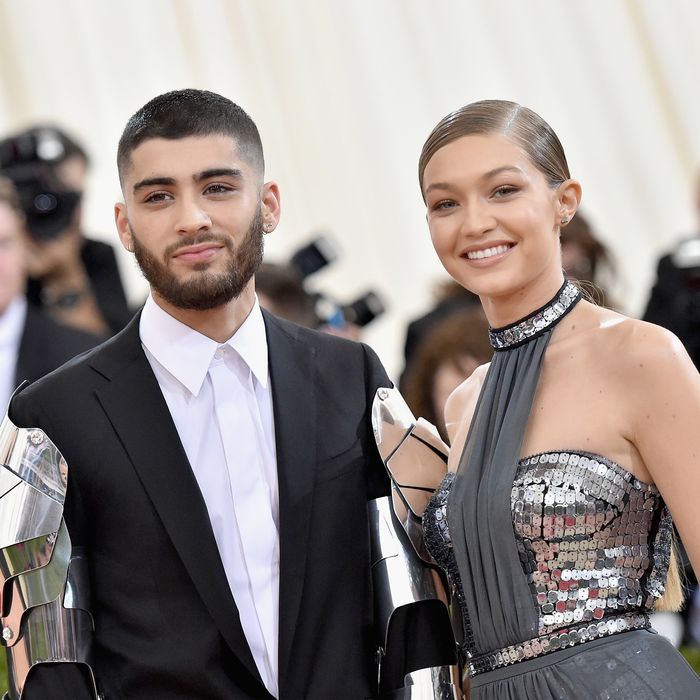 Zayn Malik and Gigi Hadid.
Photo: 2016 Getty Images
Robot–Zayn Malik and Gigi Hadid (a.k.a. Ivanka Trump's style muse), have called off their seven-month relationship, reports E! News. One source tells the site that the two haven't been doing well for a while, so this wasn't exactly out of nowhere. But another chimes in that this doesn't necessarily mean the end:
 "Zayn and Gigi did break up, but they can likely get back together tomorrow. It's all very unclear what's going on between them now. They been having some issues lately that involved communication and getting along."
Apparently, Gigi's been missing the "constant contact with Zayn" and isn't against a resolution. If this is true, then here's hoping for the best possible outcome for both parties, bionic and non.