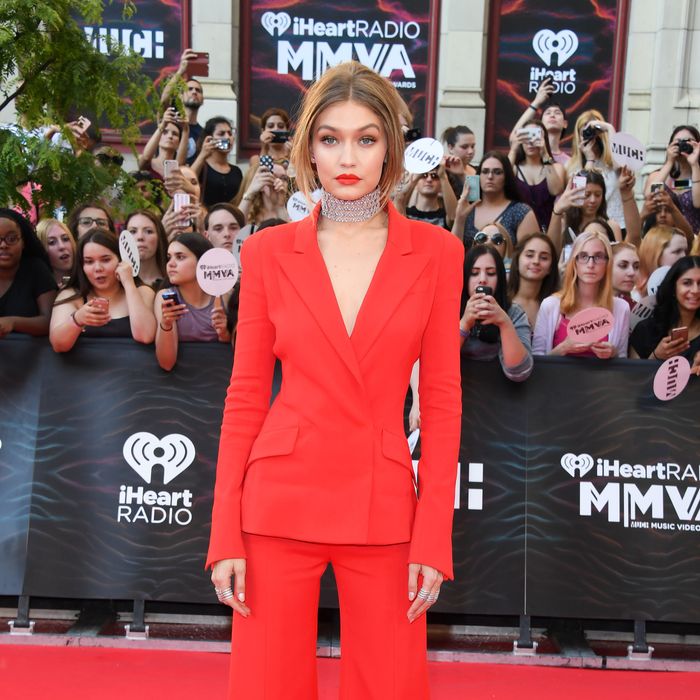 Photo: George Pimentel/Getty Images
We still remember the statement-making jacket that Gigi Hadid wore to the iHEARTRadio Much Music Video Awards last year in Toronto, Canada. (You know, the one with her name stamped on the back and draped cooly over her shoulders?)
Suffice it to say Hadid set the bar high then, and she didn't disappoint one year later at the 2016 Much Music Video Awards.
As the host for the evening's awards show, Hadid had a few costume changes, but it was the cherry-red power suit she wore on the red carpet that was the night's early winner.
Why? One word: practicality.
Hadid's style these days is all about monochromatic looks and sleek pairings of bomber jackets and long coats.
But red-carpet fashion at any given music-awards show is a bit of a different realm. Anything from funky to formal is fair game, and most women walking the red carpet tend to opt for dresses (with plenty of thigh-high slits).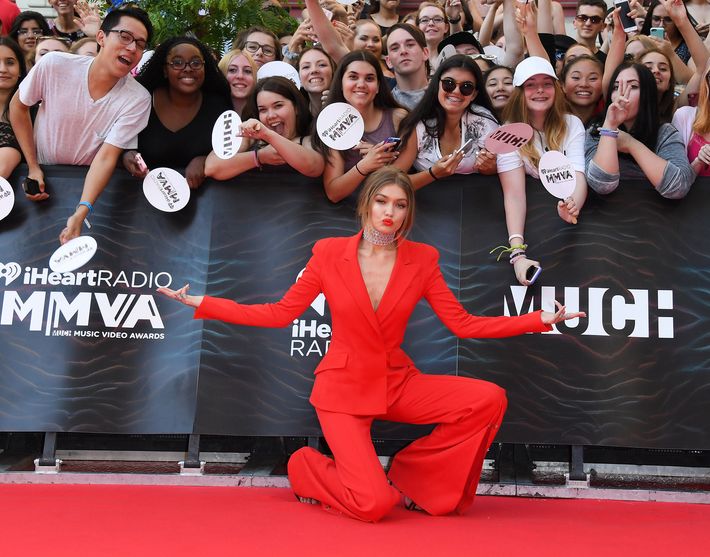 Face it: Moving around while looking sleek and sophisticated is easiest in a pantsuit. No need to worry about wardrobe malfunctions, nipple slips, or breathing restrictions.
Now that's freedom in fashion.