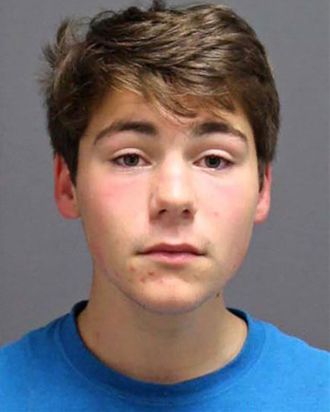 Photo: University of Connecticut Police Department
Last fall, Luke Gatti (then an 18-year-old student at the University of Connecticut) made headlines when he went on a violent, drunken tirade demanding that dining-hall employees make him "fucking bacon-jalapeño mac and cheese." He was detained by university security and put on probation.
Now, Gatti has been arrested for battering a police officer and resisting with violence in Boca Raton, Florida. The New York Daily News reports that the charges came while he was trying to escape a drug rehabilitation center.
No word on whether his attempt had anything to do with dissatisfaction with the meal options in rehab.