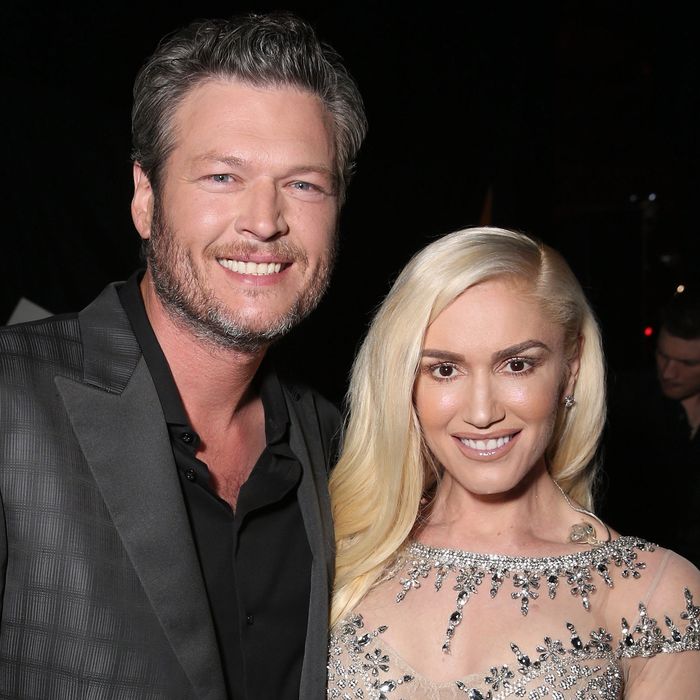 Gwake.
Photo: Todd Williamson/BBMA2016/Getty Images
The Voice judge Gwen Stefani has been in a highly publicized and prosperous relationship with The Voice judge Blake Shelton since the fall. How does she feel about it? "I'm our biggest fan," she told Us Weekly yesterday.
In fact, she's such a fan of herself and Blake that sometimes she does not feel like herself at all.
"I actually feel like I'm not in my own life, because I'm not. I'm in a different life all of a sudden," she revealed. "I'm so blessed and I feel like I believe in my path. Now there's all these miracles around me!"
Miracles like Blake Shelton, Gwen Stefani, and Blake Shelton and Gwen Stefani together, to name a few.
"Trust me, I still can't believe that happened and is still happening," Gwen added.
Blake Shelton did not participate in this interview, so it's not clear what he believes and feels at this current moment.