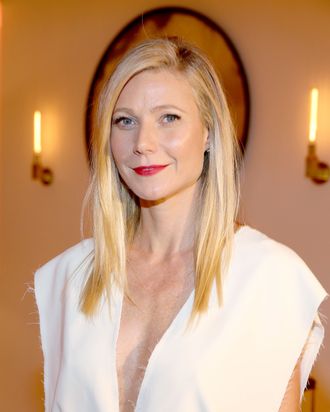 Gwyneth Paltrow
Photo: Jonathan Leibson/Getty Images
Today, in the "Get" section of Goop, is a tour of Gwyneth Paltrow's New York apartment. Could you "get" this piece of real estate? It is for sale for $12.8 million, so, theoretically, yes, but you should see if you like it first. Here is Goop's description of the three-bedroom Tribeca condo:
The word "artisanal" has become shorthand for rough-hewn wooden beams and exposed lightbulb filaments, so the artisanal, bespoke nature of GP's Tribeca apartment—designed in conjunction with Roman and Williams—is surprising: It floats above the cobblestone streets like a pale, dreamy cloud. Pastel silks, hand-embroidered wallpapers, and cool swaths of marble punctuate the space, which balances centuries-old techniques and antiques with a confident, breezy modernism. The quiet attention to the well-made and hand-perfected allows for a lightness—not just in palette and texture, but in spirit.
What Goop is trying to say is: This shit is all white.
Behold, the kitchen. According to Paltrow's designer Robin Standefer, "The kitchen is so modern and so special—the marble counter is intense and strong, yet somehow it works as this sensual piece." According to this photo, it is white.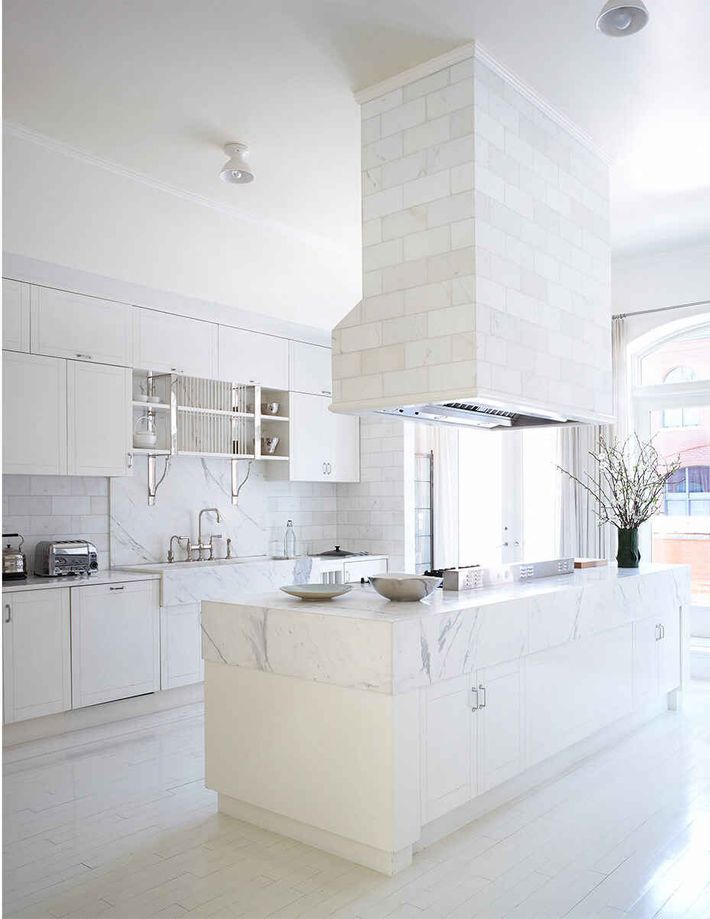 You can see photos of Paltrow's foyer and sitting room here. Standefer describes the color scheme this way: "Gwyneth saw how we could … channel this ethereal palette: light delicate whites, palest lavenders, grays, silvers, embroidery details."
I have 20/20 vision and I see an ethereal palette of white, white, white, and white.
The coolest thing in the apartment, perhaps, is an indoor swing "made from this incredible antique Indian door." It is painted white.
Previously: Lauren Conrad Loves White.