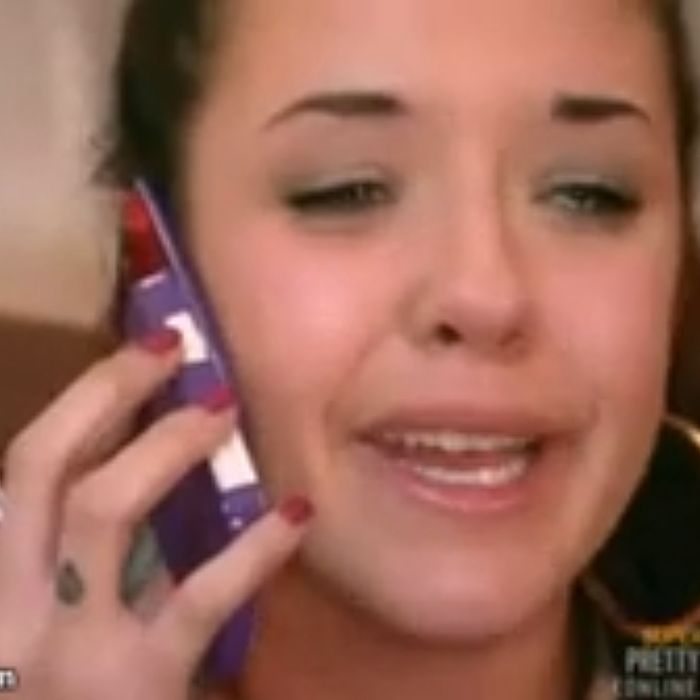 Nancy Jo, this is Alexis Neiers calling.
Photo: Courtesy of E! Entertainment
Weeeeeee-ooooooooo weeeeeee-oooooooooooo: Unidentified individuals have been burglarizing celebrity homes in Los Angeles, and cops think these criminals may belong to a NEW BLING RING. According to TMZ, Kevin Hart, Chris Brown, Scott Disick, and Blac "Angela Kardashian" Chyna have all been burglarized in recent months, and "law enforcement sources" say the crimes may be related.
Per TMZ:
Cops say all 4 were hit when they were out of town. The burglars zeroed in on jewelry and, when there were large sums of cash in a safe, the bad guys knew exactly where to look. Cops believe the burglars may know their targets, and cops are worried this is just the beginning. We're told the L.A. County Sheriff's Dept. that covers Calabasas and Hidden Hills has put the word out to LAPD's Hollywood division to be on the lookout for the burglars, especially in the hills.
We urge these "bad guys" to stop what they're doing and negotiate a reality-television deal, so that we may also have a new Pretty Wild.