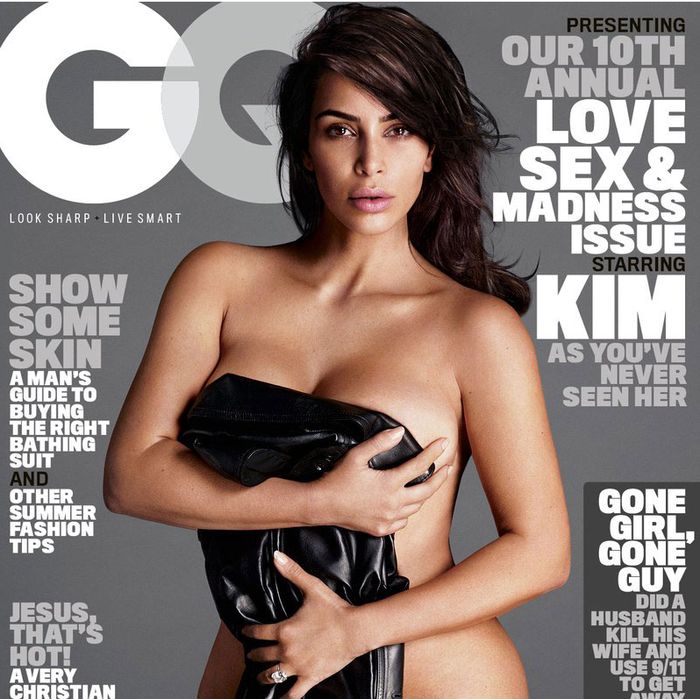 Kim Kardashian West, Leather Jacket
Kim Kardashian West landed her first GQ cover and, in the photo, she's entirely nude save for the leather jacket she's strategically clutching to her body. This fulfills one of the purposes of a leather jacket — to make you look cool — but not the jacket's primary utility, which is to keep you warm.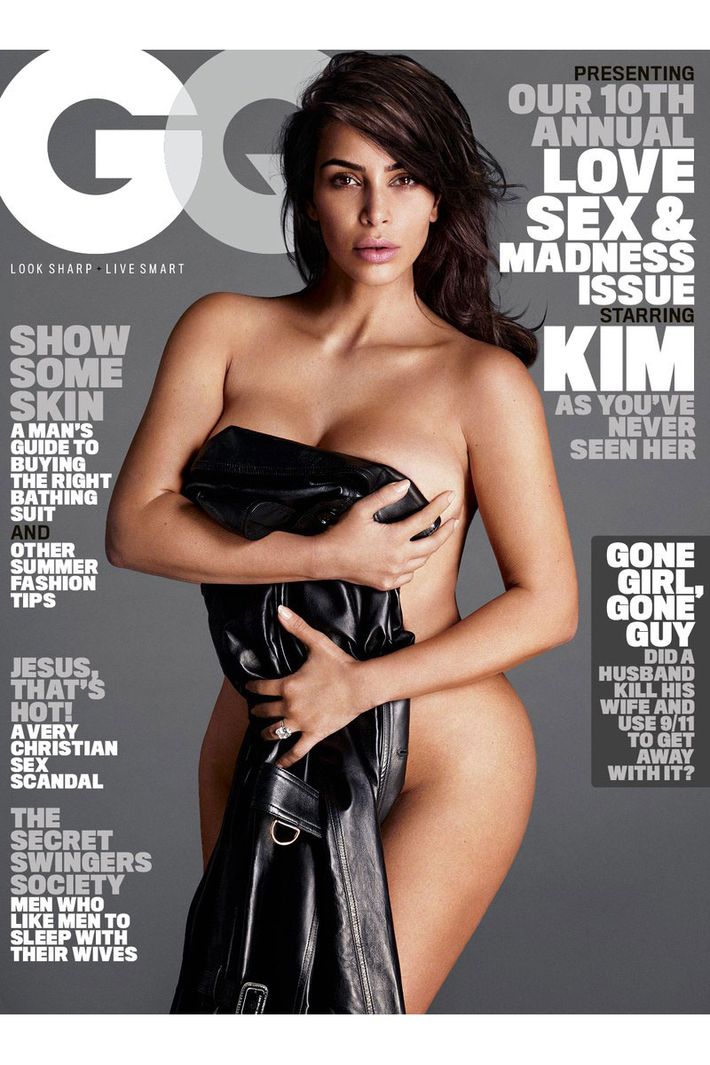 But, come to think of it, none of the women wearing leather jackets on the cover of GQ seem to be wearing much of anything else underneath.
In April 2006, Adriana Lima wore a thong and a leather jacket to lounge in the sand, which seems like it would cause several different uncomfortable bodily sensations.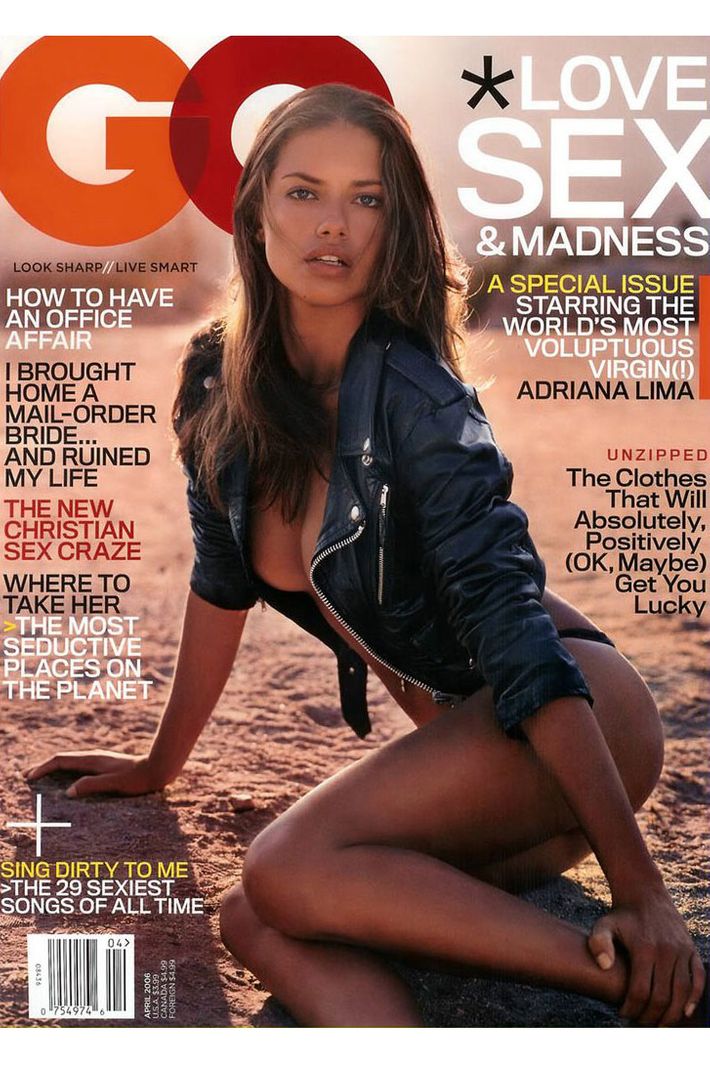 January Jones's November 2009 cover featured a close-up of Jones in a leather jacket and no shirt.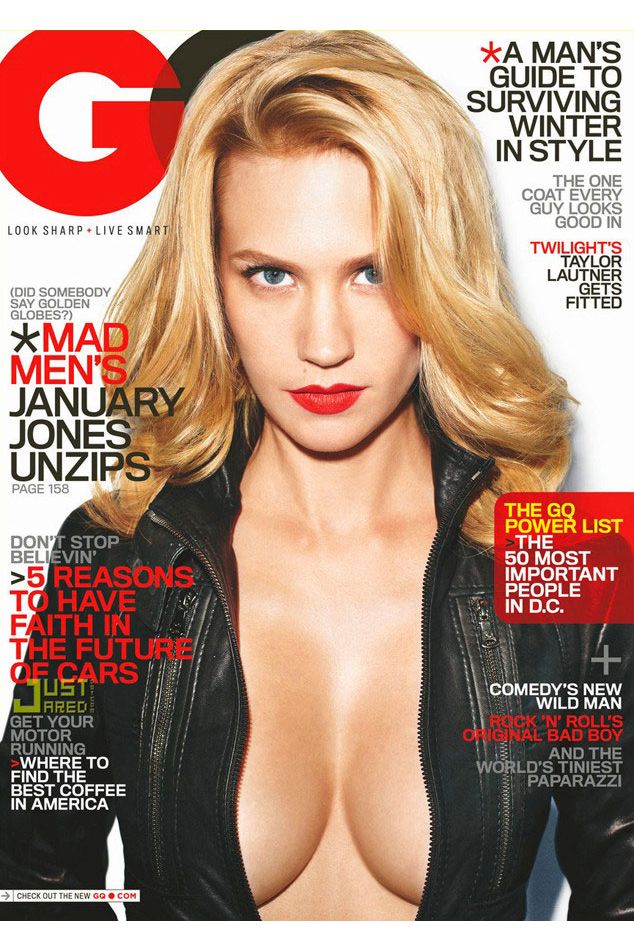 Rihanna was entirely nude on the December 2012, except for the leather jacket which she posed with like an important fashion lady.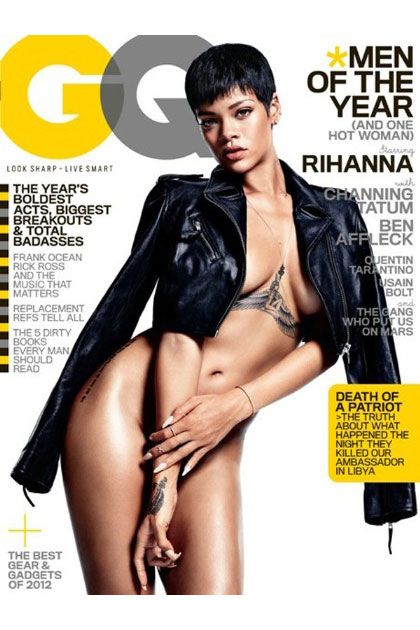 Model Izabel Goulart got to wear bikini bottoms with her leather jackets on both the covers of GQ Brazil, May 2013 and GQ Portugal, December 2013.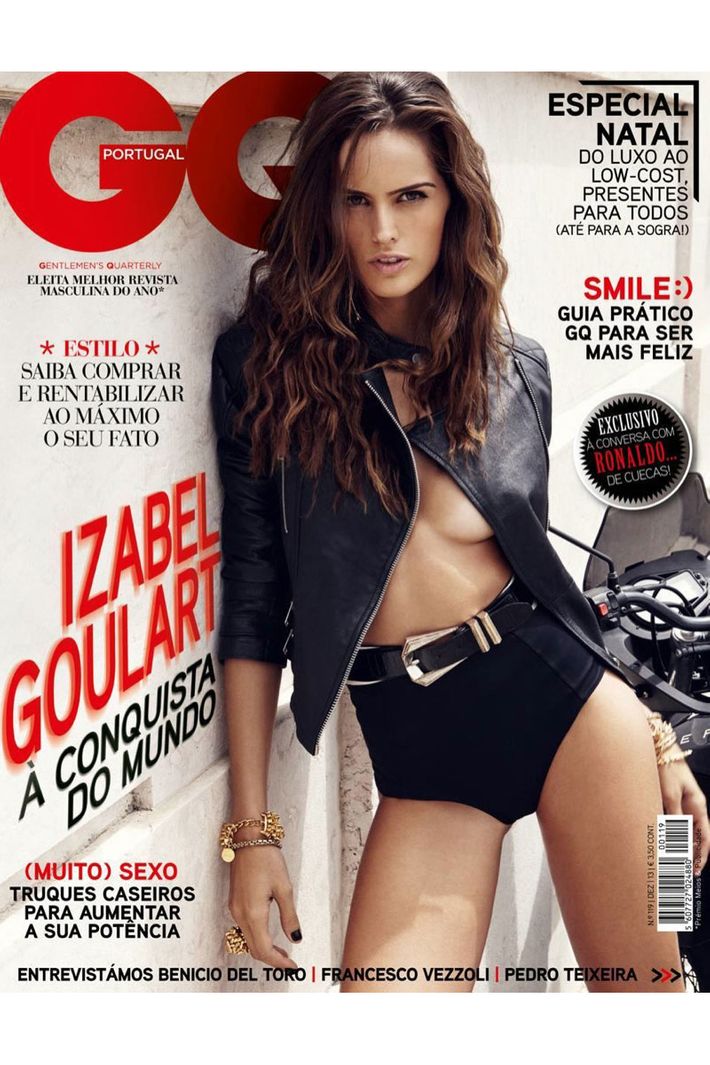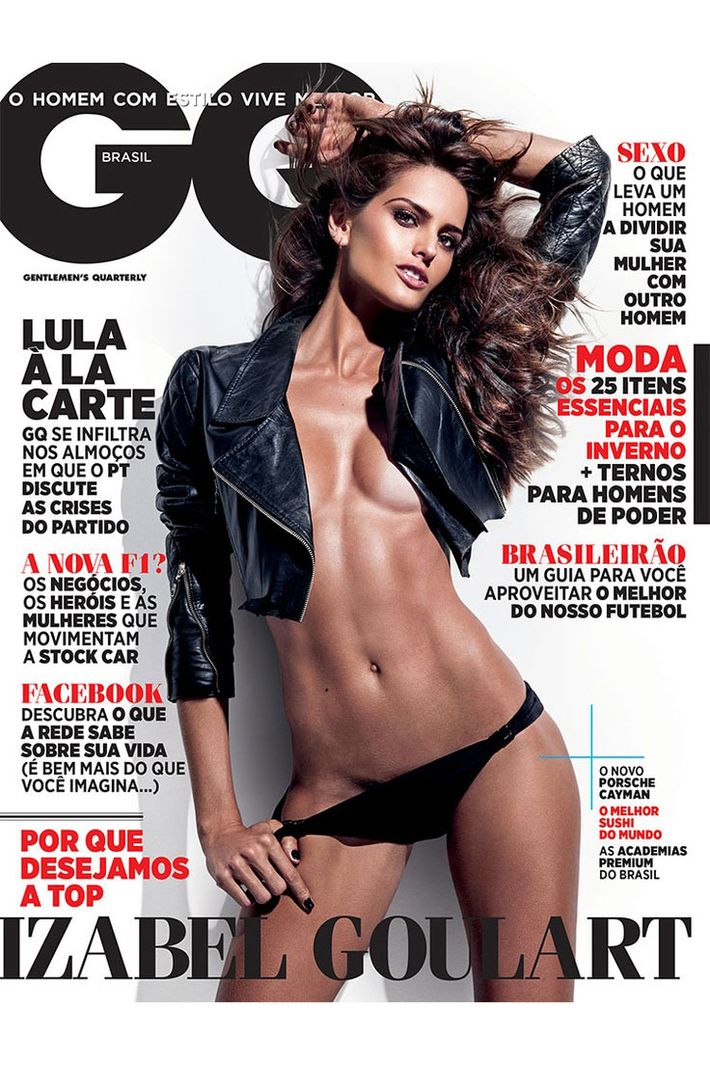 German GQ let Bar Rafaeli wear a bra and jorts if she straddled a wheel.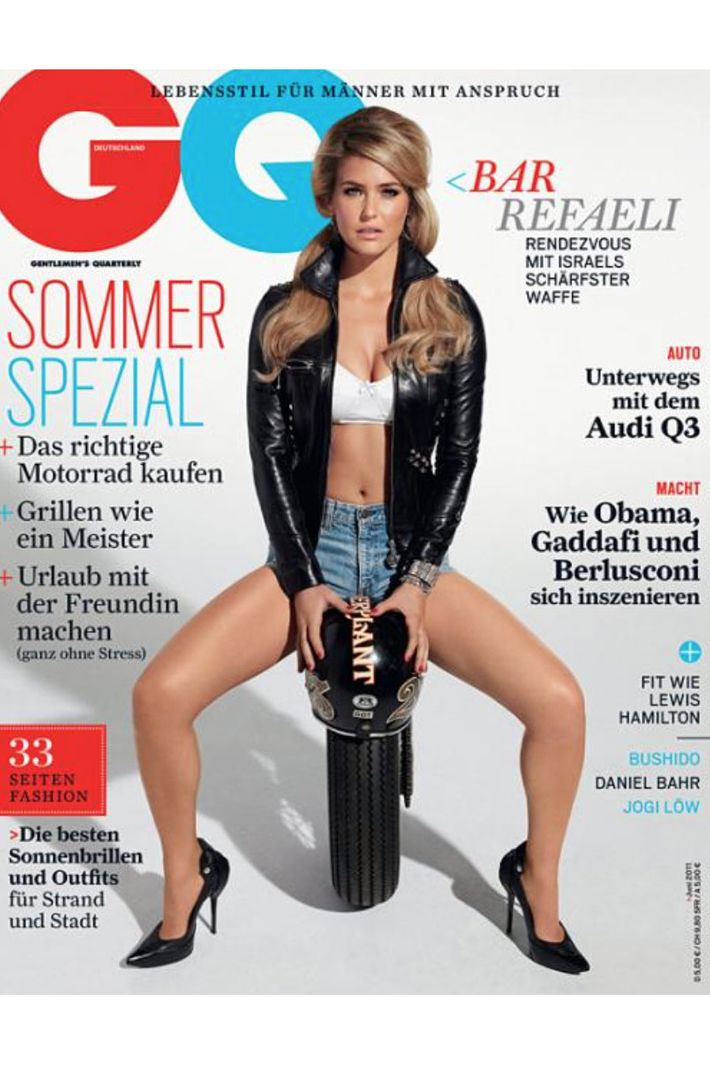 In addition to beautiful, otherwise-naked women in leather jackets on their covers, GQ has also been known to feature handsome, otherwise-naked men in leather jackets on their covers.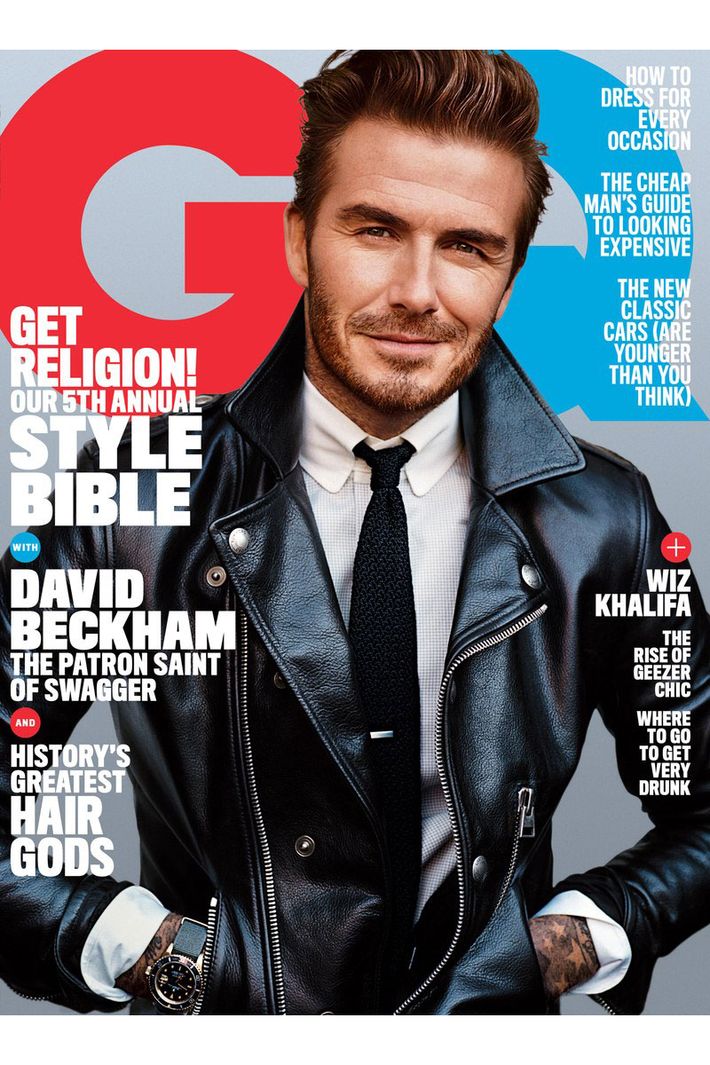 Wait a minute!