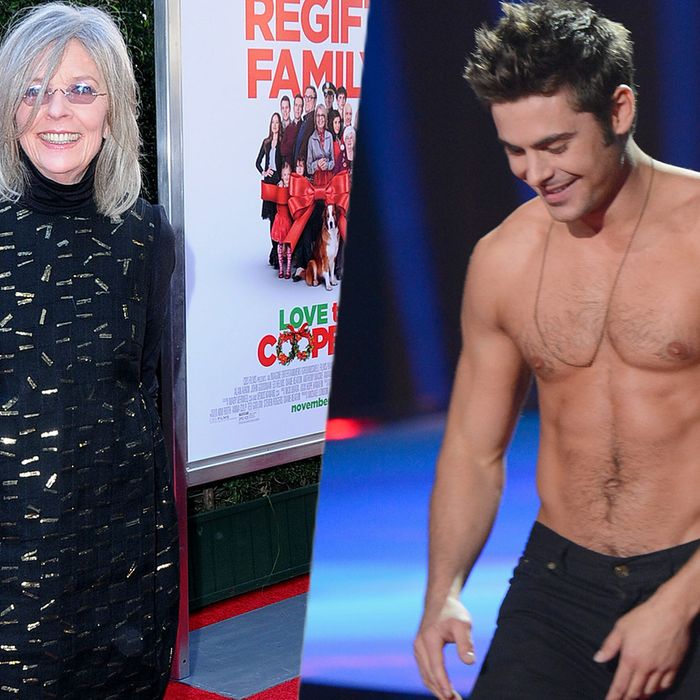 Diane Keaton is a perfectly lovely guest for TV shows: She brings wine, she's got an infectious laugh, and she loves to talk about sex. What a gas! Tra la la, put her on every show; we'd watch it! On the Ellen show this Friday, where the beloved actress was promoting her role as the mother of a fish in a cartoon, she brought up her horniness — again. Let's take a closer look.
Keaton and her host first discuss the hot topic of "bodega ice," a subject that seems promisingly innocuous. Ellen notes that the act of chewing ice (though bad for one's teeth) is generally considered an indicator of sexual frustration. Keaton is ready:
"I am sexually frustrated. Do you know what that feels like, to be sexually frustrated? I do. I know what it feels like, and it's not good," she said. "Those were the days when I wasn't sexually frustrated … who's going to be asking me to be their lover? Am I gonna have some dates? With some sexually interested men?"
Later, in a game of Who'd You Rather? Keaton settled on her new man, the man perhaps tasked with alleviating her sexual frustration: Zac Efron. "Just give me a chance, Zac Efron. That's the one. I have to say: Wow,'" she said. Awooga. Sound the Horny Diane Keaton alarm. She's back at it again.