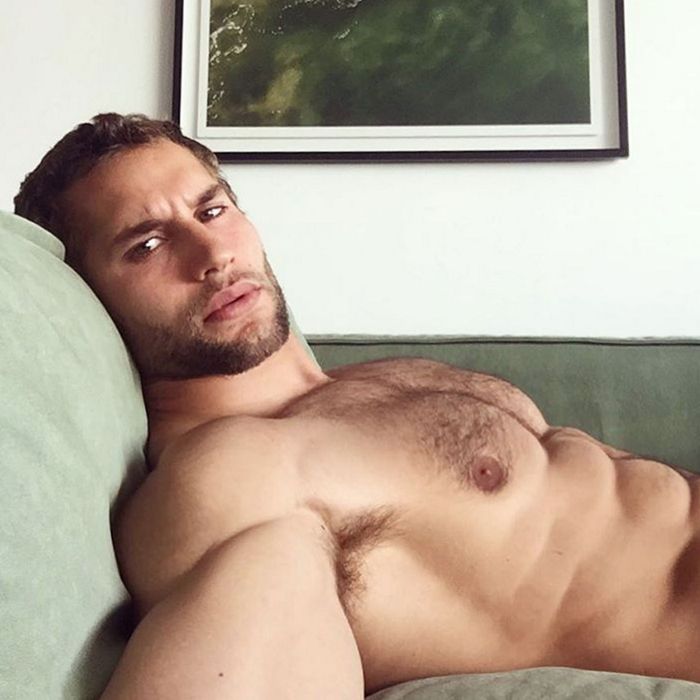 Chef/Underwear Model Franco Noriega
Photo: franconorhal/Instagram
Peruvian native Franco Noriega is slated to open his new restaurant, Baby Brasa, on Saturday. The small Lower East Side restaurant will focus on rotisserie chicken, while diners at the restaurant will undoubtedly focus on Noriega. Because he is super hot. [Ahooga horn noise.]
The 27-year-old, who has too many abs to count, moved to New York in 2007 to become an actor. In 2009, Mario Testino discovered him, and his career focus shifted to modeling. By 2014, Noriega was apparently craving more from life than being paid to look really good. He attended culinary school and opened a restaurant in Lima; Baby Brasa will be his first New York establishment.
Noriega says he's all about clean, healthy eating, and this shot of him giving his best Blue Steel to a bunch of carrots certainly backs that up.
His other interests include bread and wearing crop tops. (I know, you already have so much in common!) He tells the New York Post, "I eat a baguette every day. It's such a pleasure."
But Noriega is only human and all humans have flaws. His? He relies on skateboarding for exercise and can't keep a shirt on. "I'm always shirtless," he admitted. "I go into stores shirtless." Ah, well, nobody's perfect!
Please, Food Network executives, if you're reading this: Make this man the next Rachael Ray.