Overheating in the subway, rapid heartbeat on your iced-coffee run — summer in the city can feel a lot like perimenopause. Which is why, even for those of us who aren't going through the changes just yet, we consulted a host of experts on the subject. What emerged was a motley, surprisingly handy shopping list of the best cooling sprays, healing crystals, and moisture-wicking pajamas to help you through the night (and day) sweats, no matter your age.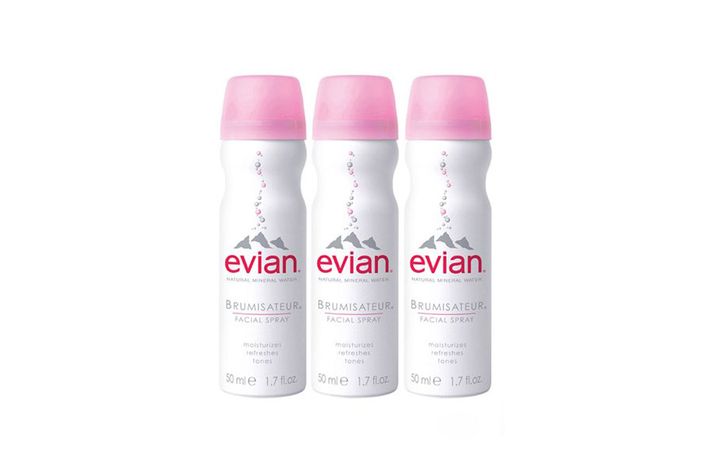 Evian Mineral Water Facial Spray
"Frankly, there isn't a beauty product that will mitigate a hot flash, but I would say to keep a can of this in the fridge for if you want to give yourself a spritz. It can have a cooling effect on your face, neck, and chest." —Val Monroe, beauty director at O magazine
$21 for three at Amazon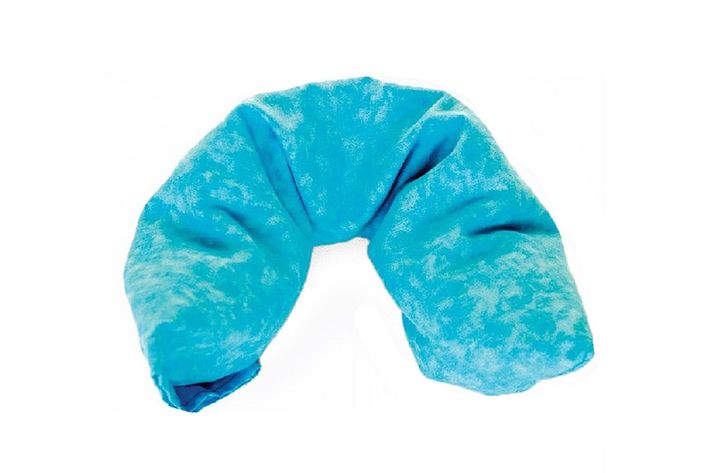 Hot Flash Pillow
"There's a thing called the hot-flash pillow, which you can actually put in the freezer and then it wraps around your neck, so it can stop the hot flash before it really gets going." —Lynette Sheppard, co-founder of Menopause Goddess Blog
$30 at Amazon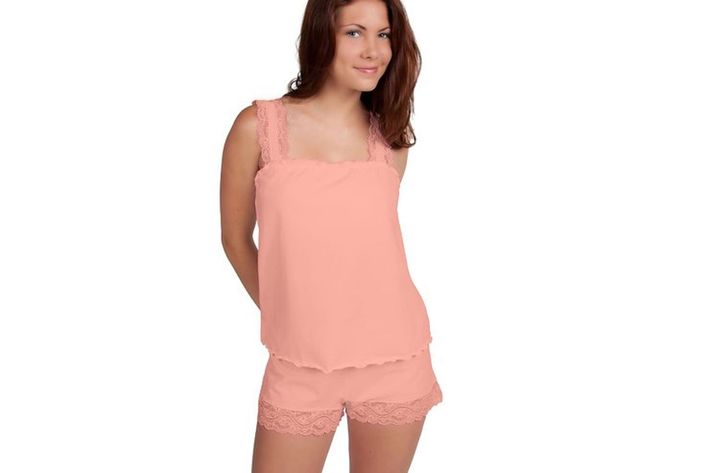 Mighty Nighties Wicking Pajamas
"It's best to start with things that have no side effects, like wicking sleepwear. Polyester can trigger a hot flash and also sustain them, so it's easier to cool with a natural fabric. Mighty Nighties has a lot of great options." —Lynette Sheppard, co-founder of Menopause Goddess Blog
From $25 at Amazon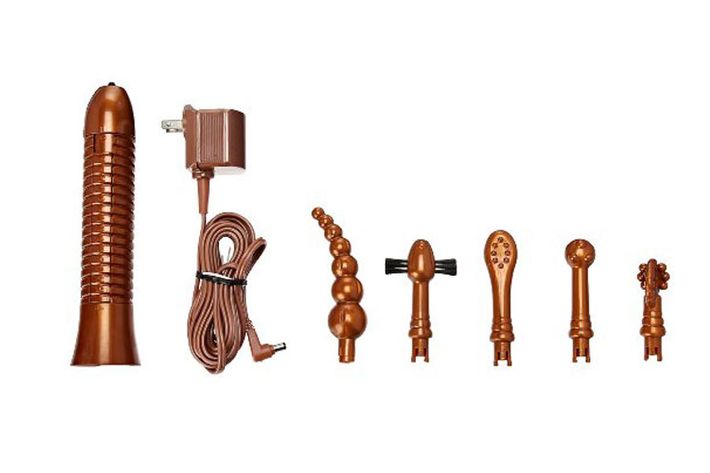 Eroscillator 2
"The Eroscillator is like a vibrator; it just has different vibrations. The person who came up with it is a Swiss scientist who was the first to come out with an electric toothbrush, and I said, "If anybody can come out with an electric toothbrush, I can endorse their vibrator!" I would say that if a woman ever feels sexual arousal when she has the hot flash, if there's no partner, she should bring herself to orgasm. But the main thing is your attitude. The attitude has to be, Thank God I'm in menopause because the other option would be not to be here. Make the best of it." —Dr. Ruth, sex therapist and author of Sex After 50: Revving Up the Romance, Passion and Excitement!
$199 at Amazon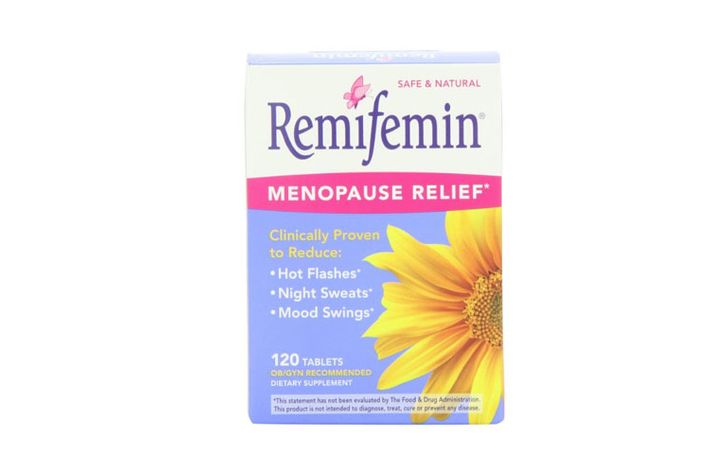 Remifemin
"You want something concrete that's going to help prevent hot flashes instead of just mask them. The Yale Cancer Center recommends this supplement, which is the purest form of the black cohosh root. They found success using it with menopausal cancer survivors who can't use any hormone therapy, so it's a good thing to try before using something more extreme or over the counter. You should also make sure to track your symptoms so you can bring them to your doctor or menopause specialist and figure out what to do next." —Ellen Dolgen, author of MENOPAUSE MONDAYS: The Girlfriend's Guide to Surviving and Thriving During Perimenopause and Menopause
$19 at Amazon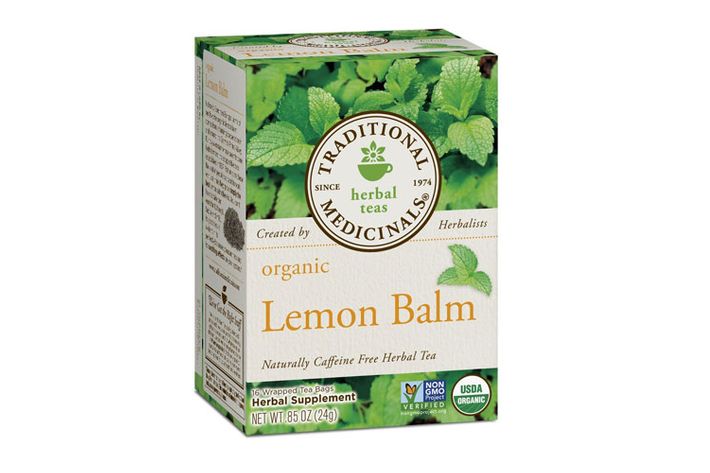 Iced Lemon Balm Tea
"It's a great on-the-spot remedy during a hot flash, but also to drink before bed during your evening routine, especially if hot flashes are waking you up at night. You can make the tea and refrigerate it, so you have cold tea on hand, or you can just get the lemon balm tincture. It's cooling, helps you click into relaxation mode, and it's really safe to use." —Rose Guiliano, acupuncturist and herbalist at Maha Rose Center for Healing
$4 at Amazon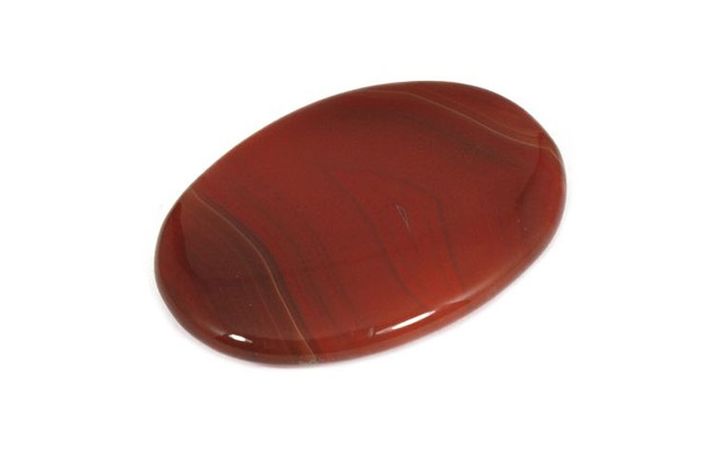 Carnelian
"This is a super-grounding, -centering, and -anchoring stone. It's restorative and provides energy and vitality, so it's an awesome ally when you're feeling depleted after a hot-flash power surge. It also nourishes fluids and is associated with the female reproductive organs." —Rose Guiliano, acupuncturist and herbalist at Maha Rose Center for Healing
$10 at Amazon
The Strategist is a new site designed to surface the most useful, expert recommendations for things to buy across the vast e-commerce landscape. Some of our latest conquests include the best umbrellas, steak knives,rolling luggage, and yoga mats. Note that all prices are subject to change.
If you buy something through our links, New York may earn an affiliate commission.