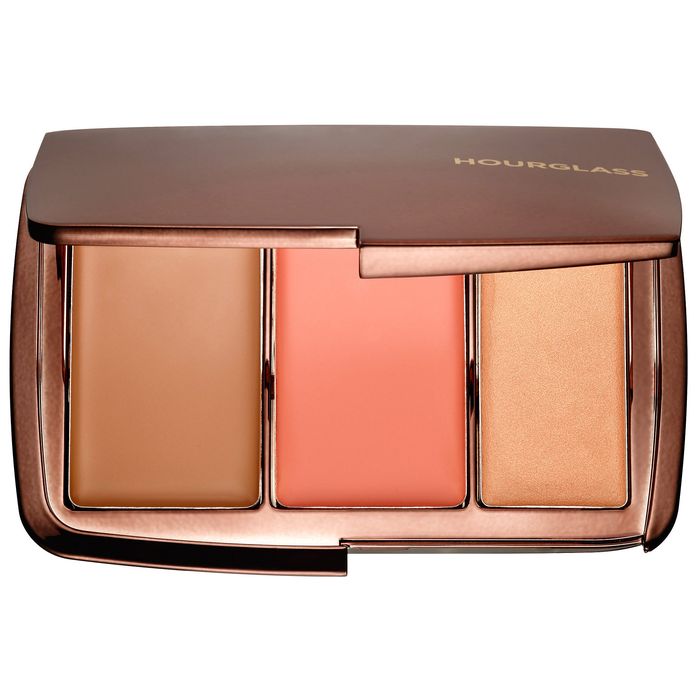 Hourglass's Sheer Illume Trio.
The Velveteen Rabbit taught us that the things we love become old and shabby, and one of my shabbiest beauty products is Hourglass's cream bronzer and blush palette. It's pretty gross. The shiny chocolate foil on the outside of the compact has started to flake off like pencil shavings. Since I've dug my grimy fingers into it 300 days out of the year for the past two to three years, the cream-blush portion has picked up some fuzz, and the bronzer section looks more worked over than a Times Square Sephora sample. But I've purchased it with my own money twice because it's one of the best cream makeup products I've ever tried.
Both the bronzer and blush blend effortlessly into the skin with just a few pats, and the colors are neutral (not excessively orange or red) so that they give a pretty summer color to skin. And now there's a new version: the Sheer Illume Trio, which offers the same bronzer-blush combination, but with an additional golden-cream highlighter, because we are now at peak glow.