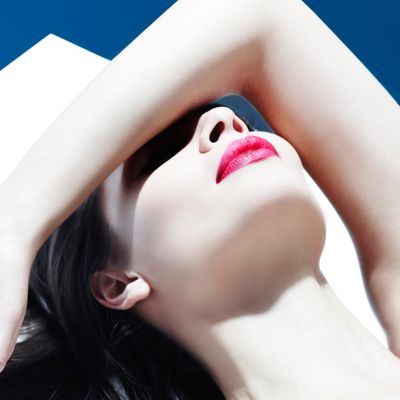 Photo: Jonathan Storey/Getty Images
Summer is here, meaning the challenges of sweaty summer makeup have arrived. At amfAR's Inspiration gala on Thursday night, the Cut polled models on how they manage to look flawless in the heat. From Anna Cleveland to Aya Jones, these women swear by facial mist, baby oil, and La Roche-Posay. French model Juliette Topalian gave impossibly French advice ("just water, no makeup") while Andreja Pejic (jokingly) has this summer's ideal beauty accessory: several men and a bamboo leaf.
Anna Cleveland
"I love face spray. You just walk into the mist, any kind. It just freshens you up. [There are] also these Japanese pads where you just pad your face all the time. I love those. Keep it fresh, always."
Aya Jones
"Good cream, and good products for my hair. La Roche-Posay, and Nivea for sun cream."
Juliette Topalian
"Just water. No makeup, because makeup is not good for the body. And fresh air and good food, and just a healthy life. I use La Roche-Posay, it's a French brand. I just use that, it's the best for my skin, I think."
Gigi Gorgeous
"Less makeup, lots of glow. My favorite highlighter right now is Becca, it's called Champagne Pop. It's definitely a must-have."
Alek Wek
"I love a lot of moisturizer, like Johnson & Johnson Baby Oil after a shower, everywhere. That makes me really glow. And a lot of water, keep hydrated, and sleep. I love my sleep."
Kelly Killoren Bensimon
"There's actually an amazing product by M.A.C, a mister. It's mineral water. That's what I use to keep my makeup looking fresh and natural-looking. There's nothing worse than if you're going to wear a light foundation and a tinted moisturizer — it's always going to look bad. But if you use a spray, it just stays natural and fresh all day long."
Andreja Pejić
"When it's hot out? I just have a few hot men fanning me with a bamboo leaf. Half-naked, preferably."
These interviews have been edited and condensed.