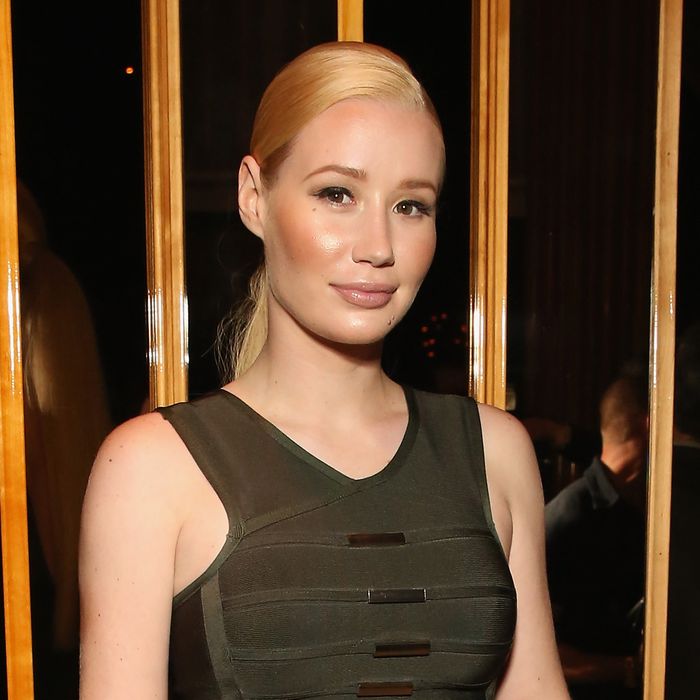 Photo: Monica Schipper/Getty Images
Maybe we can call this one a delayed reaction? Iggy Azalea announced her split from her former fiancé, Nick Young on Sunday.
After a video surfaced in late March showing Young, a Lakers' reserve guard, talking about other women (while engaged to Iggy Azalea, the Australian musician the internet loves to hate), cheating rumors were everywhere.
Azalea could've given Young the boot right then and there. Yet you can't fault the girl for trying.
But trying, though, wasn't enough to rebuild the trust between the two, who each more or less confirmed their split on Sunday.
In an Instagram post shared on Azalea's verified Twitter account, she wrote that she's been unable to rebuild her trust in Young and that "it's never easy to part ways with the person you planned you're [sic] entire future with."
After the video showing Young surfaced earlier this year, Azalea spoke openly about how things were good between the pair. In an interview on Ellen in April, Azalea told Ellen DeGeneres that the only controversy between the then-couple was on the internet.
For his part, Young Tweeted out a to-the-point response.