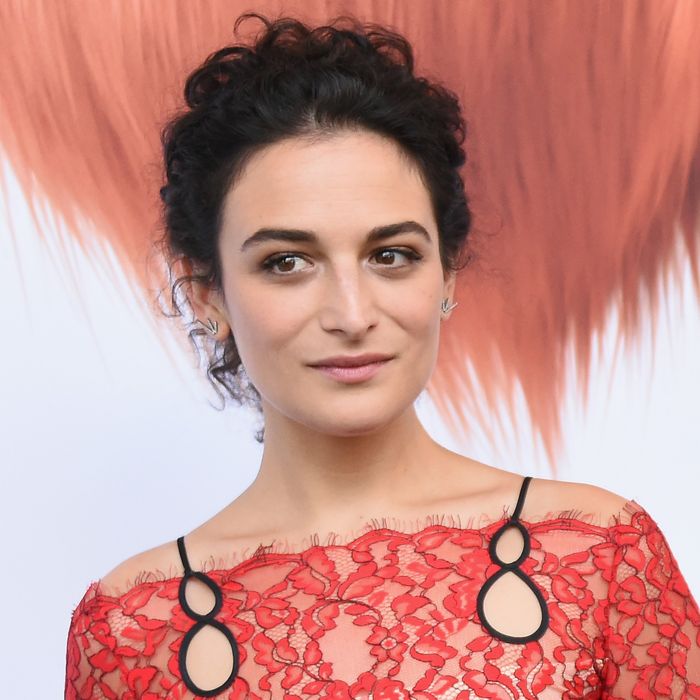 Photo: Mike Coppola/2016 Getty Images
There have been "reports" from "sources" that Chris Evans and Jenny Slate are currently enjoying a spring/summer of love, but it wasn't until yesterday that they made it red carpet official.
The Obvious Child star brought Captain America himself as her official date to the premiere of The Secret Life of Pets, and although they didn't let anyone snap a pic of them together on the carpet, they did pose for a quickie inside the theater wherein they are touching each other in a familiar manner. Slate told ET Online that "It's kind of like I got my dream seventh-grade boyfriend," which will sound very familiar to anyone who was once an awkward Jewish teenager with a crush on a handsome, gentile boychik.
"We didn't know each other growing up, but we grew up about half an hour away from each other," she said. "We've been friends for a while, and, yeah."
Earlier, Slate had posted a cute video of herself and some kiddos dancing in a car on the way to the premiere, and while Evans isn't visible, there is a familiar male laugh in the background.
Then there was this tweet from Chris, which was lowkey adorable.
Evans seems like such a nice boy, and I bet he'd look dashing in a yarmulke. Live the dream for all of us, Jenny.