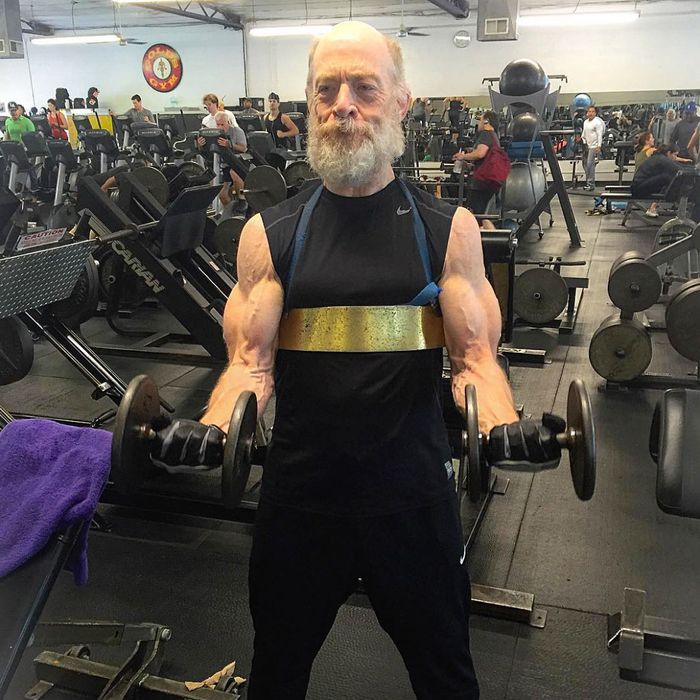 J.K. Simmons.
Photo: Courtesy of Instagram/aaronvwilliamson
Last week, J.K. Simmons debuted a new, decidedly more muscular look.
In order to prepare for his role as Commissioner Gordon in the upcoming Justice League movie, the 61-year-old actor is training with retired Marine Aaron Williamson, who's also responsible for keeping the likes of Zac Efron and the Rock in shape.
Wow, it looks like we'd better throw in the towel on bathing-suit-season preparation, ladies, because J.K. has clearly got us beat! Caftan, anyone?