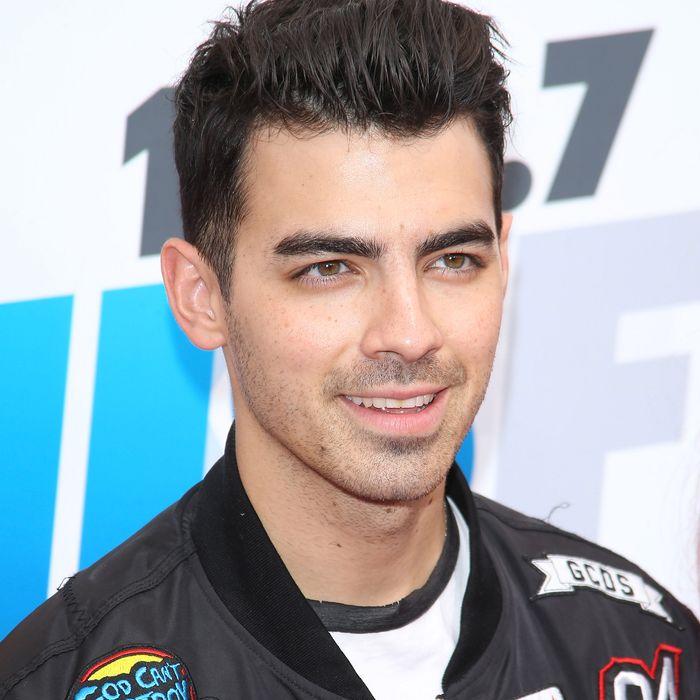 Joe Jonas.
Photo: Michael Tran/Getty Images
Gigi Hadid, Taylor Swift, and Demi Lovato have quite a lot in common (aside from, you know, being rich and famous and beautiful). Last week, they all broke up with their respective partners. And before that … they all dated Joe Jonas.
Here I present a timeline that proves the Curse of Joe Jonas is alive and well.
May 25: Joe Jonas reportedly sneaks out of the Selena Gomez concert, for which he opened, to go see Beyoncé live.
June 1: News breaks that Taylor Swift and Calvin Harris have called it quits.
June 2: Gigi Hadid and Zayn Malik reportedly break up.
June 4: Demi Lovato and Wilmer Valderrama elegantly announce via a screenshot of the Notes app that they have ended their six-year relationship.
What we can see here is that the Curse of Joe Jonas has taken the form of a Reverse Lemonade Effect. By attending a Beyoncé concert and reaching spiritual awakening, known Stan Joe Jonas has potentially caused his exes to reach a breaking point with their current partners that will possibly incite an era of breakup-fueled musical inspiration. Well, except maybe for Gigi Hadid.