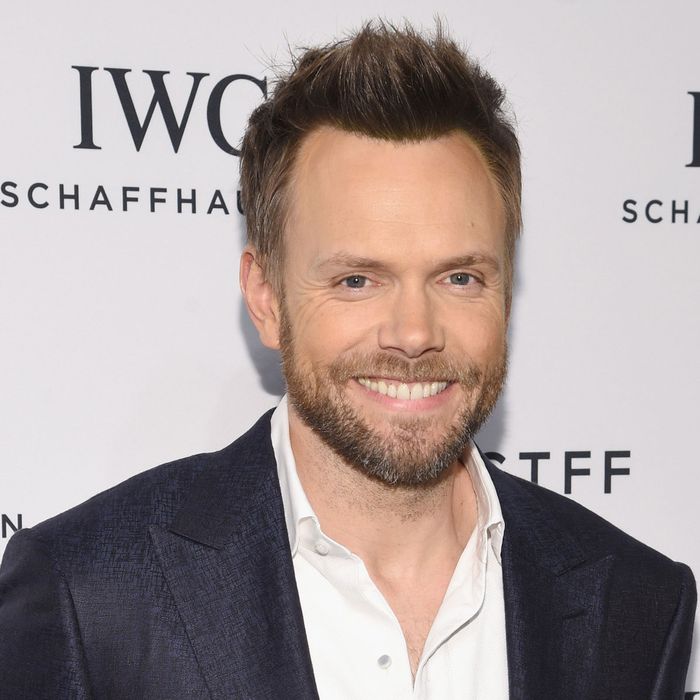 The fashion authority.
Photo: Dimitrios Kambouris/Getty Images
Community star and comedian Joel McHale says he's hosting the CFDA's annual fashion awards next Monday because "usually when you host the ESPY's the year before, the logical awards show to host next is the CFDAs." For its part, the CFDA says they picked him because he's an industry outsider — a criteria they look for in hosts, since they want someone to keep things "lively."
At the awards show, which honors fashion talent both new and old, McHale has promised "some gentle ribbing of some people in attendance that are powerful." So how much does he really know about the fashion world? The Cut gave him a specially designed quiz to find out. Read on to see how he scored.
Who is the editor-in-chief of American Vogue? 
Anna Summour.
Which cities host the four big fashion weeks? 
L.A., New York, Paris, Winnipeg.
Who is the current creative director of Chanel? 
Coco Chanel, Jr.
What exhibit was honored at this year's Met Gala?
I'm gonna go with the Lion on the Left, who is nicknamed Larry.
Which designer dressed Audrey Hepburn throughout her life?
 I'm not sure, but it definitely wasn't Mickey Rooney's character from Breakfast at Tiffany's.
What did Bianca Jagger famously wear to her wedding?
I'm gonna go with one of Mick Jagger's John Varvatos pirate coats.
What is Karl Lagerfeld's cat's name?
His cat's name is Old Navy.
Who became creative director of Balenciaga this year?
Bryan Cranston. He can play any role!
And lastly, in which months does New York Fashion Week take place?
How dare you? Every week is Fashion Week in my life.