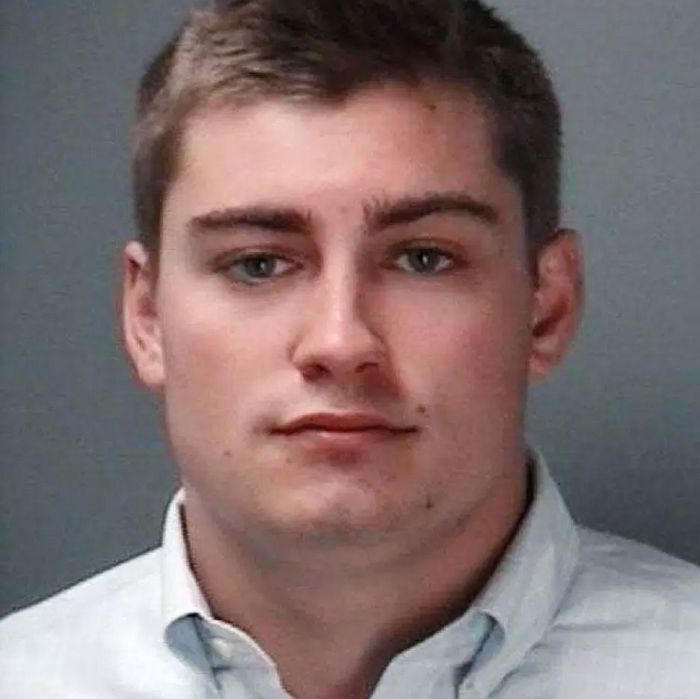 John Enochs
Photo: Monroe County Jail
John Enochs, a 22-year-old ex–Indiana University student, was charged with two counts of rape — but after accepting a plea deal, he will serve one year of probation.
Back in April 2015, Enochs — then a member of the Delta Tau Theta fraternity — was accused of raping a woman in his fraternity house. Security footage shows them entering the room together; afterward, investigators determined that the woman had suffered lacerations to her genitals.
During that investigation, another woman came forward to accuse Enochs of raping her at the Delta Zeta sorority house in October 2013. Following a DNA test, Enochs was arrested and charged with two counts of felony rape.
However, Enochs took a plea deal, through which he pleaded guilty to battery with moderate bodily injury, which is a class-A misdemeanor. On June 23, Enochs was sentenced to one year of probation. Because of the nature of the crime, along with Enoch's lenient sentence, many are drawing parallels between this case and that of Brock Turner.
ABC News published a statement, written on Enochs's behalf, which reads "John Enochs did admit to conduct in one instance that the Court found to be a misdemeanor. He is profoundly sorry for his lack of judgment and has apologized for his conduct." The statement also discussed the issue of alcohol on campus: "Issues of alcohol and sexual misconduct are serious issues on college campuses across the country, but such issues are trivialized when law enforcement misrepresents the true facts and fails to investigate the allegations fully and fairly."
In addition to his one year of probation, Enochs also served one day in jail.