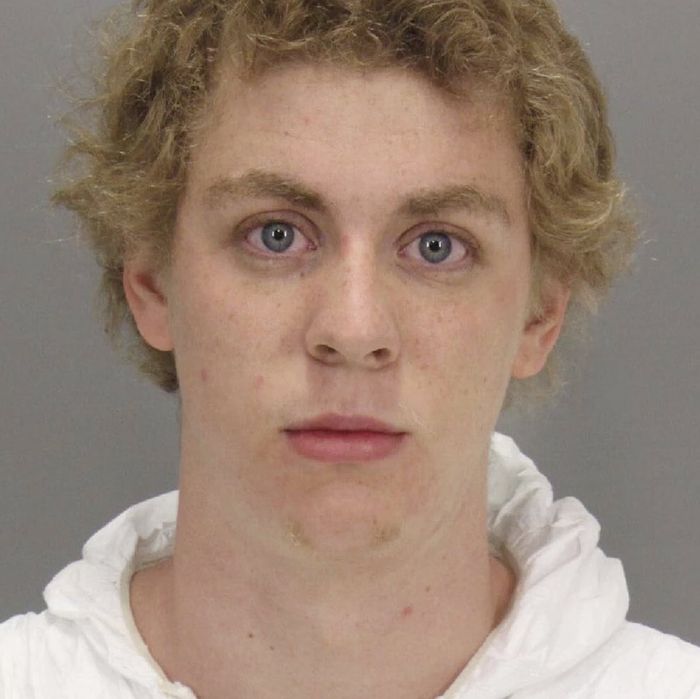 Brock Turner the night he was arrested.
Photo: Santa Clara County Sheriff's Office
Last week, Judge Aaron Persky sentenced Brock Allen Turner, a former Stanford student convicted of felony sexual assault, to six months in jail. The extremely light sentence sparked outrage, both against the judge and against Turner himself, who blamed his assault of a young woman behind a dumpster on "party culture and risk-taking behavior."
Thanks to the outcry, a petition to remove Persky from his post has more than 800,000 signatures. And the revelation that Persky was involved in another sexual-assault case in 2011 — in which he made the controversial choice to allow the defendant's lawyer to show the jury photos of the victim "scantily clad" and attending parties on campus — only added fuel to the flames. Now, Reuters reports, word of the Turner verdict has spread to the extent that Persky is receiving death threats.
"Because of all the Brock Turner stuff, people are acting poorly," Gary Goodman, supervising attorney for the Santa Clara County public defender's office, told Reuters, referring to said threats. "They don't like the sentence." For now, the sheriff's office has stepped up security around the courthouse.
Meanwhile, Stanford students are demanding the school apologize for Turner's sexual assault; they've started a petition of their own that so far has about 60,000 supporters. Students also want the school to offer counseling to Turner's victim and to offer increased resources for victims of sexual assault. Stanford has faced criticism for its handling of sexual-assault cases, and, according to the Huffington Post, five federal investigations into the school are currently under way — more than at any other school in the country.
But Stanford acted relatively quickly in the Turner case, reaching out to the victim to offer her support (despite the fact that she'd graduated), opening its own separate investigation into Turner, and banning Turner from setting foot on campus.